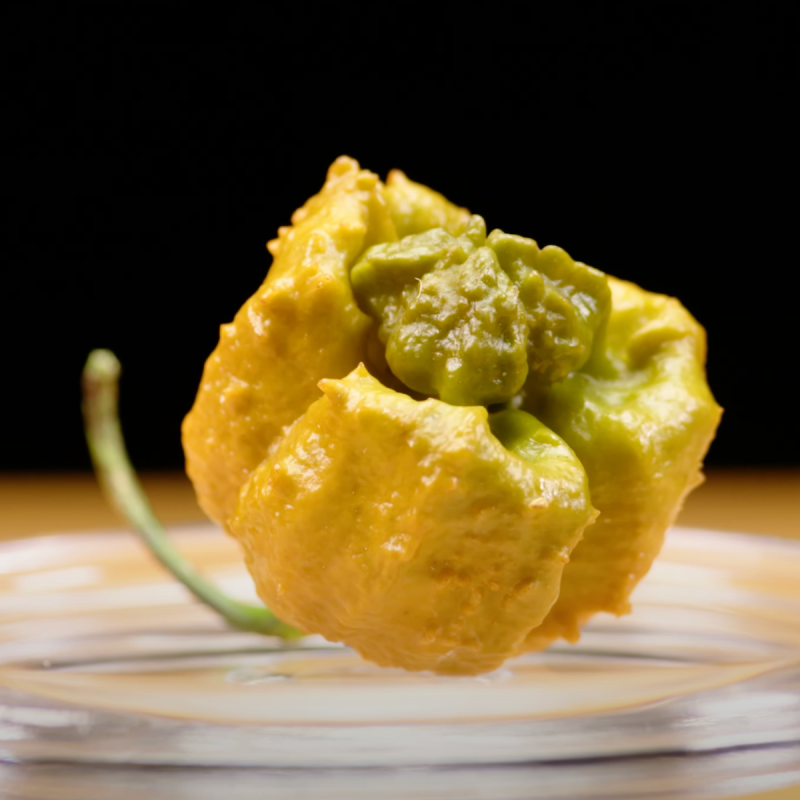 On Monday night, the popular YouTube show Hot Ones hosted the award ceremony officially naming Pepper X as the world's hottest chili pepper.
The winner of the prestigious award was given to Ed Currie, owner of the hot sauce business PuckerButt Pepper Company in Fort Mill, South Carolina, for growing the pepper, but he actually dethroned himself.
In 2017, Guinness World Records awarded Currie's Carolina Reaper pepper for rating more than 1.6 million Scoville, a scale designated by the government for rating the heat of peppers. The Scoville scale measures how much water is needed to dilute a pepper so it won't be hot. 
Although the new award was revealed Monday, Pepper X set the record on August 23, 2023, after it was tested at South Carolina's Winthrop University. According to the award, the pepper rated 2,693,000 Scovilles. 
In an interview with Hot Ones host Sean Evans, Currie explained that he had developed Pepper X nearly 10 years ago but nobody has been able to top the Carolina Reaper, so he decided to top himself.
"No one has been able to take us out, so I decided to bring it out to the world," Currie said about Pepper X.