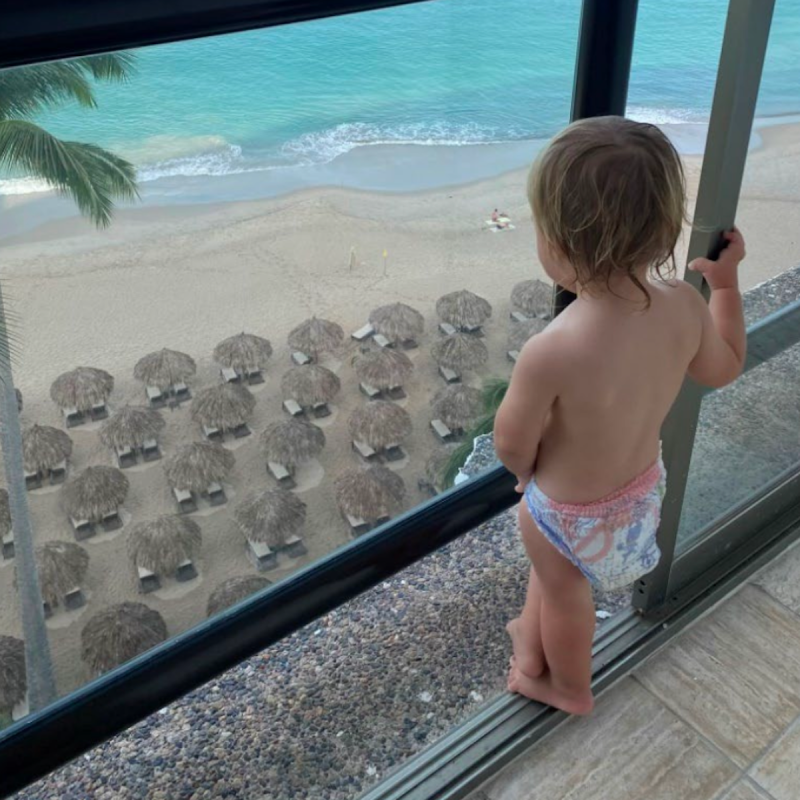 The parents of the 23-month-old child who fell from a balcony nine stories up at a Hyatt hotel in Puerto Vallarta, Mexico, sued the company for wrongful death. 
According to the complaint filed earlier this month in a San Diego federal court, the boy, Nico Carter, fell through a floor-level window that was missing a pane of glass and hit the concrete deck below at the Hyatt Ziva Hotel on Oct. 11, 2021. 
Attorneys representing the family say that the incident happened while Nico and his father, James Carter, were walking to the elevator when Nico ran ahead onto the balcony area. 
"Then suddenly, Nico vanished. James quickly realized to his horror that the area was not protected by safety glass panels," the complaint said. "On that day, at that moment, Nico fell nine stories to his death."
In the lawsuit, Carter along with Nico's mother, Anastasia Duboshina, allege that Hyatt was negligent in that the company failed to create safe conditions despite billing itself as a "family fun" resort.
The parents said in a joint statement that they hope the lawsuit brings justice for their son and they described Nico's death as "senseless and completely avoidable."
As of publishing this story, Hyatt has not yet filed a response in court.