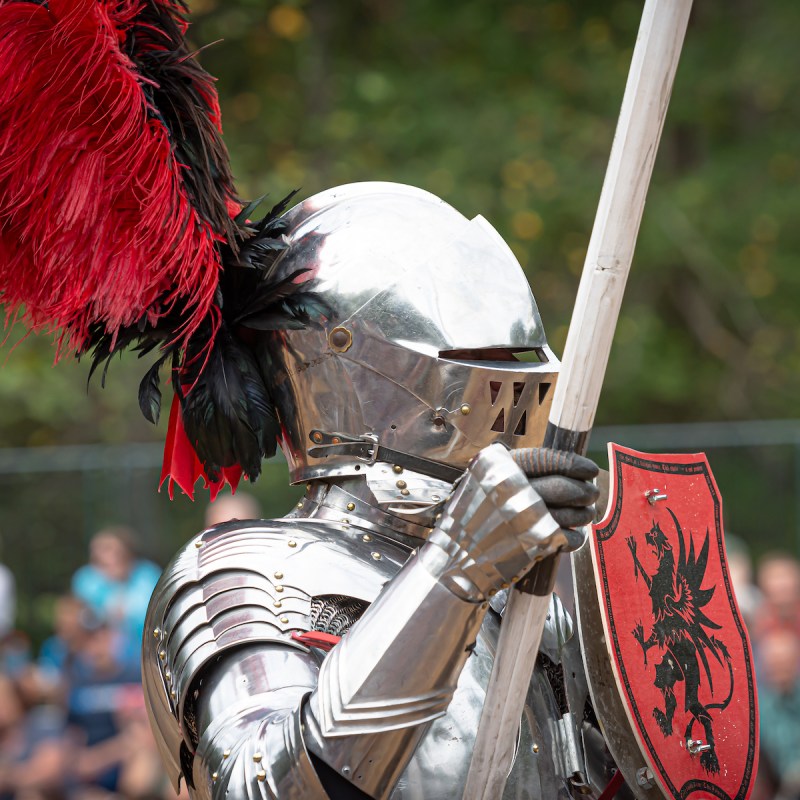 Nothing could be finer than North Carolina during autumn. The weather is glorious, the Blue Ridge and Appalachian Mountains are ablaze with vibrant color, and throughout the state, fall fairs, festivals, and agricultural experiences are in full swing.
So put on a sweater, fill that thermos with apple cider, and hit the road. Here are five "can't-miss" events that will make this your best autumn ever!
1. NC State Fair
Let's start with the granddaddy of them all, the NC State Fair. Held in Raleigh for 2 weeks since 1853, North Carolina natives treat this event almost like a holiday and attend every year.
Spread over 344 acres and 400,000 square feet of building space, this extravaganza attracts a million fairgoers each year. With rides, food, competitions, music, and activities galore, there is truly something for everyone.
Horses, cattle, pigs, goats, and sheep go head to head in various competitions. People get in on the act too, with contests involving categories as eclectic as Heritage Tobacco Harvesting and the Great Pumpkin Weigh-off.
While every fair has cotton candy, funnel cakes, and fried you-name-it, feel free to let your culinary imagination run wild here. The mad scientist vendors certainly have. Think ostrich burgers, dill pickle donuts, and pulled-pork mac and cheese danish.
Grab your selection and head to the grandstands for tractor pulls and demolition derbies. Climb aboard rides with frightening names like Wipeout, Alien Abduction, and Hydro Shock. If you need a break from all the excitement, the Flower and Garden Show offers a peaceful oasis.
2. Carolina Renaissance Festival
Step away from those Game of Thrones reruns and into a taste of the real thing at the Carolina Renaissance Festival and Artisan Marketplace, located a short drive outside Charlotte in Huntersville. Every fall weekend from late September through mid-November, this sprawling medieval pageant comes alive with fun, food, and frivolity.
Interact with over 500 costumed characters who roam the grounds tossing off hilarious and sometimes bawdy comments. Attend thrice-daily jousting contests with knights on horseback and watch falconry demonstrations.
Want to get in on the action? Try your hand at archery and ax throwing, or take a turn throwing tomatoes at a bad-tempered peasant in a medieval version of an amusement park dunk tank. Ride the world's largest rocking horse or fly high in the sky on the Pirate's Assault Catapult.
With the holiday season around the corner, the Village Artisan Marketplace is the perfect place to shop for one-of-a-kind gifts from over 140 vendors. Choose from hand-blown glass art, pottery, sculpture, leather goods, jewelry, clothing, and much more. Many products are handmade using Old World craftsmanship.
Come with an appetite, loosen your belt, and choose from a smorgasbord of hearty fare. You will find lots of turkey legs and every kind of meat on a stick imaginable on offer, plus enough desserts to send your blood sugar skyrocketing. Don't worry about going home hungry if you are vegetarian or vegan. There are lots of tasty options for you too.
3. Ashe County Corn Maze And Pumpkin Festival
For an "a-maze-ing" experience, make plans to attend the Ashe County Corn Maze and Pumpkin Festival in Jefferson. Make your way through a challenging, intricately trimmed maze created in a 4-acre corn field. Don't worry, you won't get lost. Take your time while admiring the gorgeous fall colors in the surrounding Blue Ridge Mountains.
Afterwards, take a tractor hay ride, watch the pumpkin cannon shoot a jack-o'-lantern over 900 feet, go pumpkin bowling, then pick a pumpkin of your own to take home for Halloween.
4. Carolina BalloonFest
There's no better place to get high (no, not that kind of high) than the Carolina BalloonFest in Statesville. This colorful event has taken place annually for almost 50 years and is the second oldest hot air balloon festival in the world.
Every third weekend of October, up to 100 hot air balloons are featured in competitions, mass ascensions, and evening balloon glows. The festival also includes live entertainment on two stages, the NC Wine & Craft Beer Garden, Eat Street, and skydiving exhibitions.
If you're inclined to go up, up, and away, you can book a ride with a skilled pilot. Or for the more timid, tethered rides that rise 50 feet at least give you the feel of free flight.
5. Weldon Mills
For an agricultural experience of the adult variety, how about a tour of Weldon Mills, the #1 bourbon microdistillery in America? Operating from a barrel mill built in 1830, this distillery in tiny Weldon near the Virginia border bases its premium bourbons on pristine water from the nearby Roanoke River combined with corn, wheat, and barley all locally sourced in North Carolina.
During the tour, you will learn how Weldon Mills makes its award-winning spirits, followed by a complimentary tasting. If you fall in love with a particular bourbon, take home a few bottles to remind you of your visit with every sip.