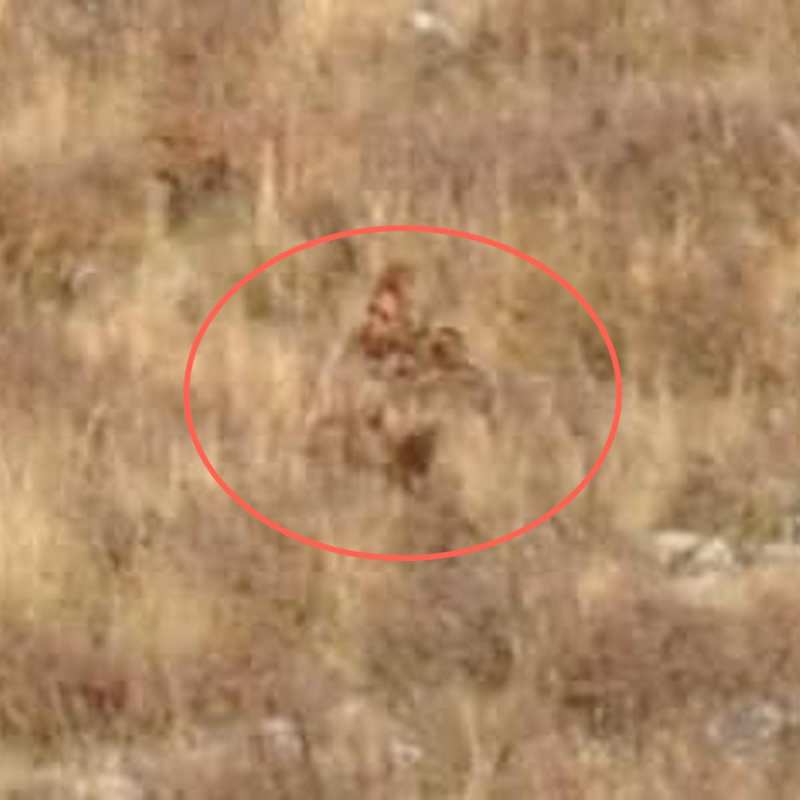 U.S. Forest Service officials didn't say the Bigfoot video that went viral this week was a fake but instead told reporters that they couldn't authenticate it. 
In the video, you see a tall man-like creature walking and then crouching in a patch of land alongside some Colorado railroad tracks. With its brown and tan fur, it blends in almost perfectly with the dry grass and shrubbery.
However, internet sleuths on websites like Reddit reportedly identified those behind the sighting. They singled out the most likely suspect as the Colorado-based company Sasquatch Expedition Campers. 
In response, the company denied the allegations, saying they were not responsible for the sighting, but their statement came with a not-so-subtle wink.
In a public statement covered in fur, the company said: "We want to make it unequivocally clear: it wasn't us." However, it was released alongside an image of a person with Bigfoot hands and feet welding the back of a camper. 
The video was filmed by a group of people traveling to and from the Colorado towns of Durango and Silverton, which is also the headquarters of Sasquatch Expedition.
Wyoming resident Shannon Parker, who published the video on Facebook, explained that she and her boyfriend, Stetson Tyler, spotted the elusive creature while on the ride back from Silverton. 
"I asked Stetson to help me look for elk in the mountains," Parker wrote. "As we are passing by the mountains, Stetson sees something moving and then says I think it's Bigfoot."
She added that their friend "Brandon" filmed the 18-second video while Tyler and she collected additional video and photographs.
"Y'all, out of the hundreds of people on the train, three or four of us actually saw, as Stetson says in the video, the ever elusive creature Bigfoot!" Parker wrote. "I don't know about y'all but We Believe!"
Although Parker and her friends claimed to have seen Bigfoot in Colorado, there have been more than 1,000 sightings all across the United States, mostly in states like Washington, California, Florida, Oregon, and Ohio.