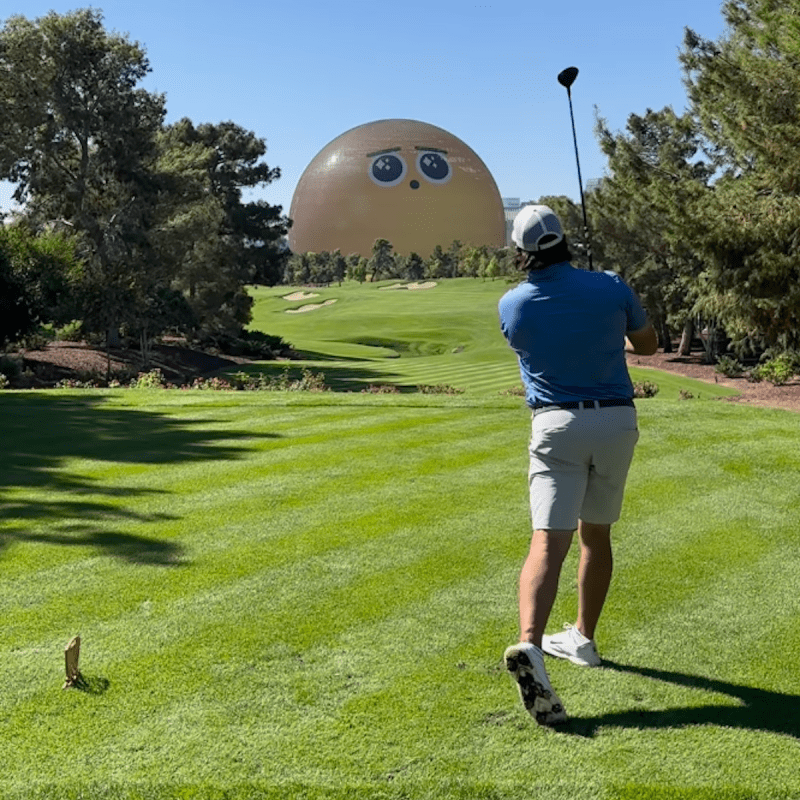 The Las Vegas Sphere is truly remarkable. With 1.2 million lights, it can create stunning visual effects and vivid imagery like the surface of Mars, a human eyeball, a giant basketball, and more.
But this week, it was used for something that was maybe a little petty but also fantastic in its own right: trolling golfers on one of the most expensive golf courses in the country. That's according to golfer and social media personality Joey Demare, aka Joey Cold Cuts.
In a post on Tiktok, Demare tees off at the Wynn Golf Club just off the Las Vegas strip with the sphere in the background watching his every move. "You know you suck when even the @spherevegas is trolling you after your tee shot," Demare wrote. 
According to reports, the Wynn Golf Club is one of the most expensive courses in the country, costing somewhere between $550 to $650 a round.
[ Source: Golf Digest ]