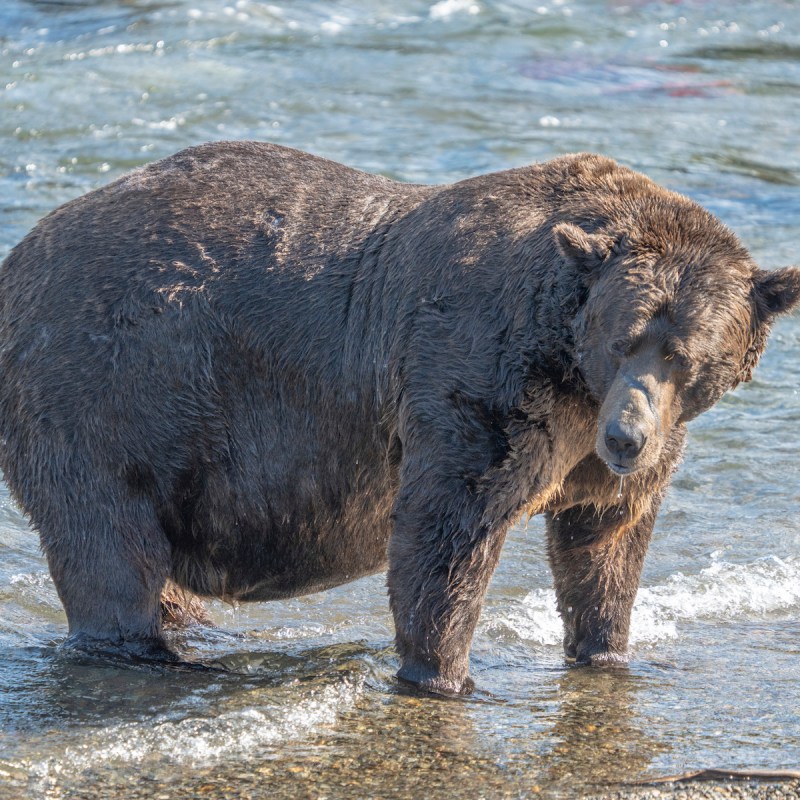 Wednesday kicked off "Fat Bear Week," an annual tradition by the National Park Service to celebrate fat bears and Katmai National Park's healthy ecosystem.
A fat bear this time of year is a healthy bear because bears are about to bed down for the winter and they won't eat or drink anything until they emerge from their den in the spring, according to an announcement by NPS. 
In preparation to lose up to a third of their body weight during the six months without food, bears eat as much as they can ahead of time. At Katmai, they typically feed on salmon, which have long "been the lifeblood of the area."
"Fat bears exemplify the richness of this area, a wild region that is home to more brown bears than people and the largest, healthiest runs of sockeye salmon left on the planet," NPS said.
From Oct. 4 to Oct. 10, also known as "Fat Bear Tuesday," the parks service will share pictures and videos of fat bears, and the general public can participate by voting on their favorite fat bear.
The tournament-style voting system is hosted by the website Explore.org.