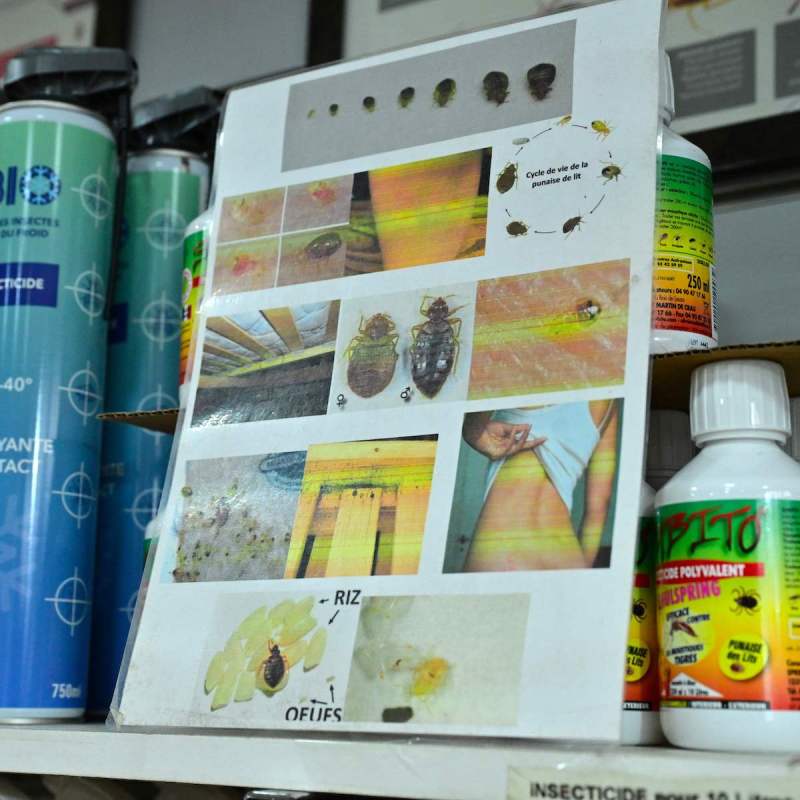 The city of Paris, France, is trying to stop the spread of bed bugs ahead of next year's summer Olympics. According to reports, people have been sharing videos showing the disease-spreading insects all over the city. So far, they have reportedly infested common areas like trains, theaters, and even the Charles de Gaulle airport. 
As of Tuesday, all levels of city government have started working together to develop a plan to stop the infestation. On social media, the city's deputy mayor, Emmanuel Gregoire, shared a melting smiley face alongside the caption, "No one is safe."
"Faced with a bed bug infestation, coordinated measures are needed that bring together health authorities, communities and all relevant stakeholders to prevent the risk and act effectively," Gregoire said.
Neither details of the plan nor a timeline have been released as of the publishing of this article. However, late last month, the city of Paris shared a frequently asked questions page entitled, "Everything you need to know about bedbugs and what to do in case of an infestation."
On the page, city officials explained that bed bugs are tiny insects that feed on human blood and travel by way of pipes and cracks inside of a room or passively by attaching to clothing, luggage, furniture, mattresses, etc.
Officials say that currently everything — including people, dwellings, and things — is at risk of contamination. They also share instructions on how to identify a bed bug infestation as well as steps to rid the vermin and what authorities to contact.
While the infestation has been capturing headlines, Al Jazeera reported that this isn't the first time Paris has had to deal with a bed bug problem.
Back in 2020, the city launched a campaign and dedicated hotline for reporting bed bugs, and two years earlier, it saw some 400,000 addresses reporting bed bugs.
Experts say the recent uptick in bed bugs is due to an increase in tourism and the insects becoming more resistant to insecticides.
For the 2024 Summer Olympics, Paris officials are expecting more than 600,000 people to attend the games over the two weeks spanning July and August.