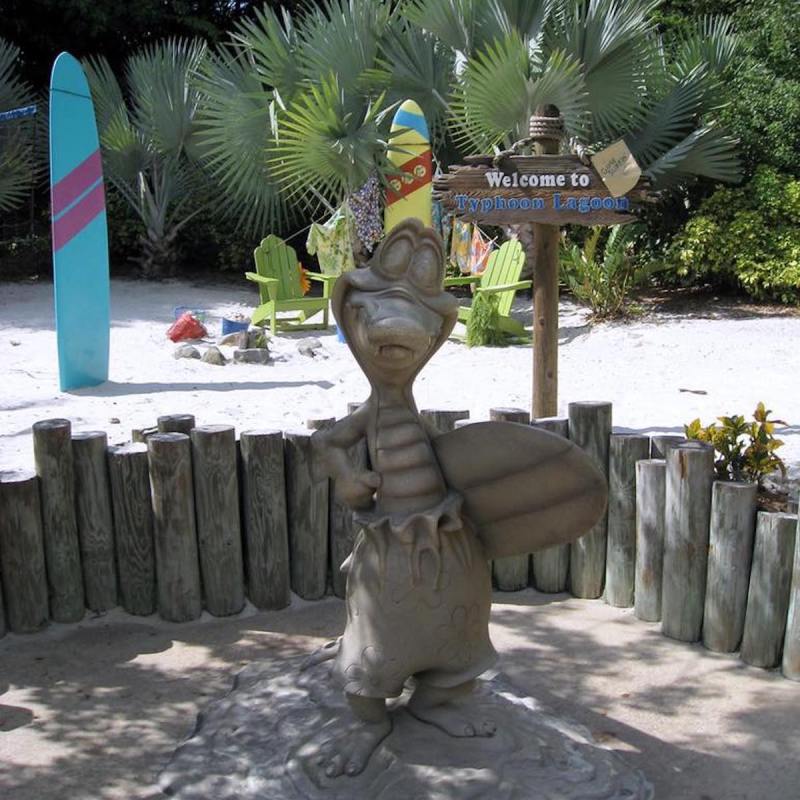 A Florida woman filed a $50,000 lawsuit against Disney Resorts over a painful "wedgie" she experienced while going down a water slide at the Typhoon Lagoon water park.
Emma McGuinness and her husband argue that Disney failed to adequately inform and safeguard patrons against the dangers of a wedgie-inducing slide, according to the civil complaint filed last month in a Florida state courthouse.
The incident occurred in October 2019 when McGuinness and her family went to Orlando to celebrate her birthday over a two-week vacation. Then, on Oct. 14, 2019, she visited the water park and decided to go down The Humunga Kowabunga water slide.
According to the complaint, The Humunga Kowabunga is a 214-foot slide with a near-vertical five-story drop. While going down the slide, patrons can reach speeds as fast as 40 miles per hour.
Unlike other slides at the park, Disney does not require patrons to use rafts or tubes on the ride down. Instead, the slide is "kept wet with a film of water that cascades down" to reduce friction. Patrons are also told to cross their ankles as they slide down, but they are not told why.
While wearing a common one-piece bathing suit, McGuinness went down the slide as instructed, but near the end of the slide, "her body lifted up, she became airborne, and she was slammed downward against" the slide, which caused her to uncross her ankles.
When McGuinness hit the pool of water at the bottom of the slide, the impact caused her "clothing to be painfully forced between her legs and for water to be violently forced inside her."
As a result, she said she was transported to the hospital for internal pain and bleeding, and later needed to see a specialist for "repair of her gynecologic injuries."
The lawsuit contends that Disney should have notified patrons about the risks involved in sliding down The Humunga Kowabunga and/or should have provided them with adequate protective gear.