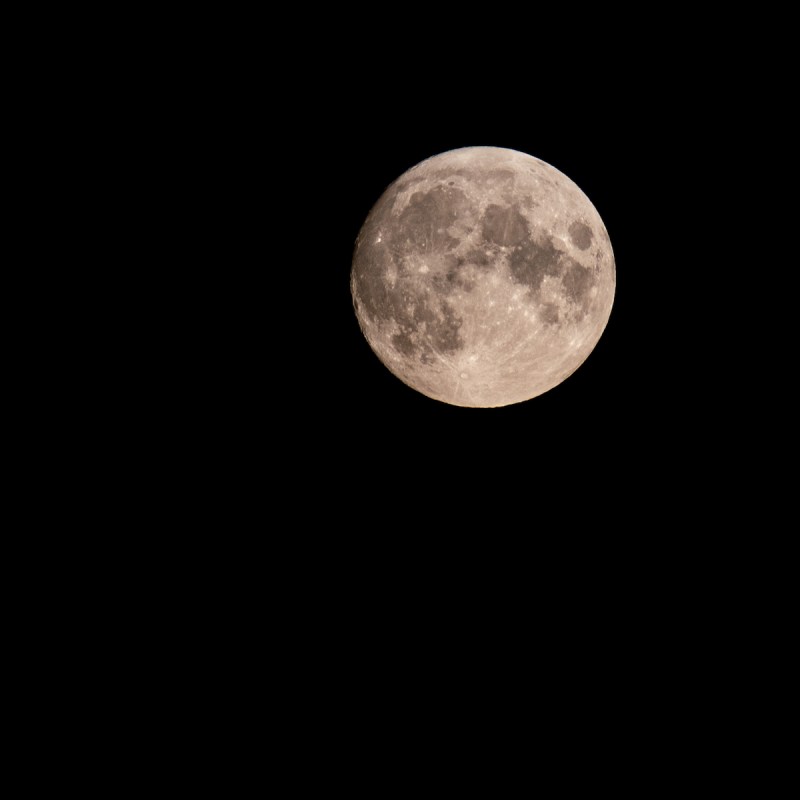 Stargazers are in for a special treat next Monday, Tuesday, and Wednesday, and they won't even need binoculars or a telescope.
August's full moon, known as the Sturgeon Moon, will become full and reach peak illumination on Tuesday, August 1, at 2:31 p.m. Eastern Time, according to Space.com. The Moon will appear full on the nights before and after as well, offering stargazers three nights in a row to bask in its splendor.
What makes this full moon even better, however, is that it also will be a supermoon. That means it will appear 17 percent larger and 30 percent brighter than some months' full moons, according to NASA.
Why It's Called The Sturgeon Moon
The Old Farmer's Almanac uses Moon names from a number of places, including Native American, Colonial American, and European sources.
August's full moon was traditionally called the Sturgeon Moon by Native Americans because the giant sturgeon fish of the Great Lakes and nearby Lake Champlain in New York, Vermont, and Quebec, Canada, were easiest to catch during August, according to The Old Farmer's Almanac.
Sturgeon are often called "living fossils" because the fish, which look like something that swam the seas when dinosaurs roamed the Earth, have actually been traced back to around 136 million years ago. The fish never stop growing and can live around 100 years, so it's not uncommon for sturgeon to be around 7 feet long and weigh more than 300 pounds, according to the Great Lakes Guide.
Why It's Also A Supermoon
The Moon's orbit around Earth doesn't follow the shape of a perfect circle, instead, it's elliptical. Although the distance between the Moon and Earth varies as it follows that elliptical path, the average distance is 238,855 miles, according to NASA.
Since the Moon has an elliptical orbit, there are times when it comes closer to Earth than usual. The point in the Moon's orbit when it is closest to Earth is called the perigee. When the Moon is full and it reaches that point in its orbit, it's called a supermoon.
Astrologer Richard Nolle is credited with coining the term "supermoon" in 1979. In his definition, he explained that a full moon or a new moon is a supermoon when it's within 90 percent of its closest point to Earth, according to EarthSky.
On August 1, the Moon will be 222,158 miles from Earth, making it a supermoon, EarthSky continues.
How To See The Sturgeon Supermoon
Although August's Sturgeon Supermoon will reach peak illumination at 2:31 p.m. Eastern Time on August 1, it'll be below the horizon. Don't worry though, the Moon will still be plenty bright at moonrise when it rises above the southeastern horizon.
You can find the exact time of moonrise in your area at Time and Date's Moonrise and Moonset webpage.
Here's why it's important to know when the Moon will rise above the horizon.
While the supermoon will appear somewhat bigger and brighter because it's closer to Earth than at other points in its orbit, it will appear even larger as it rises above the horizon due to a phenomenon known as the "Moon Illusion," which tricks our brains into thinking the Moon sometimes appears larger or smaller.
When the Moon is low in the sky and sits just above the horizon, our brains compare the Moon's size to other objects on the skyline such as trees, rocky cliffs, and church steeples. Compared to those objects, of course, the Moon seems massive because it dwarfs everything else in our field of vision, NASA explains.
The best place to see the Sturgeon Supermoon will be just after moonrise, somewhere with an unobstructed view of the horizon. Parking lots or large fields that aren't surrounded by buildings or trees that block the horizon will be ideal viewing spots.
Be sure to also read our Stargazing content, including: