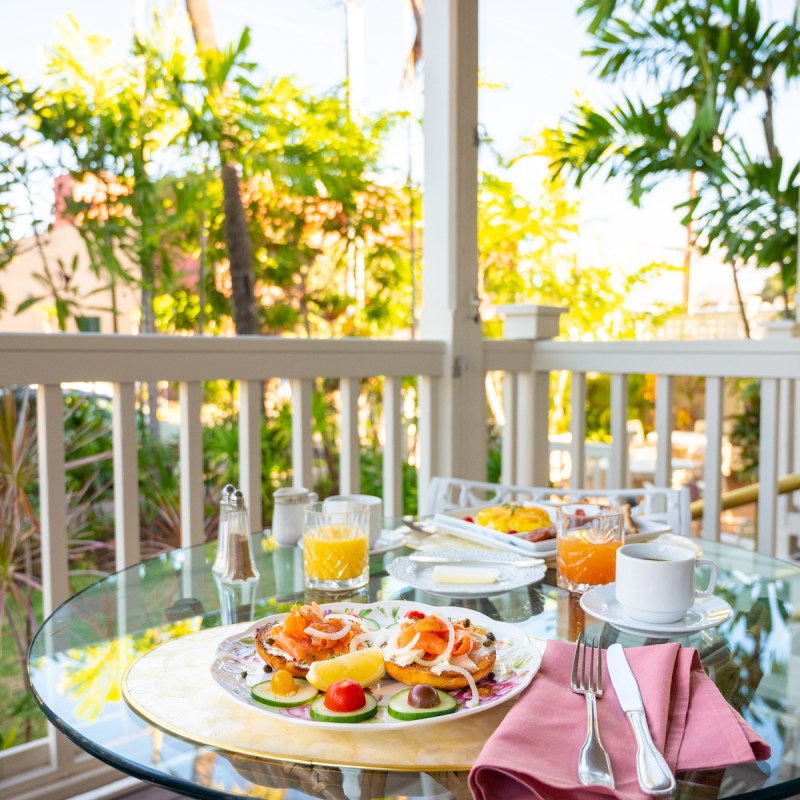 TravelAwaits' 2023 Best Of Travel Awards, presented by
AllTrails
and with the support of
Luggage Free
, the premier luggage shipping service, showcases our readers' favorite destinations and businesses. Nominations and voting took place earlier this year, and we hope the final selections inspire your future adventures; congrats to all of the winners!
When it comes to cozy accommodations and personalized hospitality, few options can match the charm of inns and bed-and-breakfast establishments. These delightful retreats offer a unique blend of comfort, history, and warm hospitality that make them popular among travelers seeking a home away from home.
At TravelAwaits, we asked our readers to share their favorite inns and bed-and-breakfast experiences as part of this year's Best Of Travel Awards, and they have spoken! Here are our readers' top 10 favorite inns and bed and breakfasts from across the United States.
1. Woodstock Inn Bed & Breakfast (Winner)
Independence, Missouri
Nestled in the heart of Independence, Missouri, the Woodstock Inn Bed & Breakfast enchants guests with its 19th-century charm and impeccable service. Hot drinks and cookies make guests feel right at home as soon as they arrive. With beautifully appointed international-themed rooms and suites, and a serene garden, this inn offers a peaceful retreat for travelers seeking relaxation and tranquility. Some rooms have a Jacuzzi, while the Scottish, Italian, French Chateau, and Irish rooms all have a fireplace. Turn up the romance by booking an in-house couples massage.
2. The Inn At Little Washington
Washington, Virginia
Located in the scenic foothills of the Blue Ridge Mountains, The Inn at Little Washington is perfectly situated just a few miles away from the magnificent Shenandoah National Park. A collection of Victorian buildings dotting the main street of colonial Washington, Virginia, house this double Five Star, double Five Diamond Award-winning hotel's 23 opulent, ornate guest rooms and suites as well as its celebrated stellar restaurant.
Accommodations offer a choice between the main inn and five annexed suites, each adorned with fireplaces, private patios, and serene gardens. When you reserve a room, you can expect a warm welcome with a refreshing cocktail, followed by delightful afternoon tea and a delectable continental breakfast. The inn also provides loaner bikes for guests to explore the surrounding area, complimentary valet parking, and a guaranteed reservation at the renowned restaurant.
Whether you're seeking a romantic getaway or a retreat into nature, The Inn at Little Washington offers exquisite charm, impeccable service, luxurious accommodations, culinary masterpieces, and thoughtful amenities.
3. The Gastonian Savannah
Savannah, Georgia
For those seeking southern hospitality at its finest, The Gastonian Savannah in Georgia is an exquisite choice. Built in 1868, this meticulously restored Victorian bed and breakfast takes up two adjoining Regency Italianate-style mansions that line one of Savannah's Spanish moss-steeped streets. Conveniently located around the corner from Forsyth Park, The Gastonian provides an ideal base for exploring the charming city of Savannah. This AAA Four-Diamond boutique inn is known for its elegant rooms, gourmet breakfasts, and warm, personalized service.
The property features 17 charming and luxurious suites, each bestowed with lavish antique décor, such as clawfoot tubs and chandeliers. Enjoy the cooked-to-order gourmet breakfast or go all out and treat yourself to the silver-tray, in-room service. Complimentary wine and hors d'oeuvres are served at happy hour, while late evening brings out the cordials, coffee, and desserts.
4. The Plantation Inn
Lahaina, Hawaii
In the tropical paradise of Lahaina, Hawaii, The Plantation Inn stands as a tranquil oasis. This beautifully restored inn combines Hawaiian charm with modern amenities, offering guests a unique blend of relaxation and luxury. Its central location allows easy access to Lahaina's vibrant art scene and stunning beaches.
5. The Inn At Manchester
Manchester, Vermont
Surrounded by the breathtaking beauty of the Green Mountains, The Inn at Manchester in Manchester, Vermont, offers a serene and picturesque escape. With its cozy rooms, delicious breakfasts, and warm hospitality, this inn provides a peaceful retreat for nature lovers and outdoor enthusiasts.
6. The Queen Victoria
Cape May, New Jersey
For a taste of Victorian elegance and seaside charm, The Queen Victoria in Cape May, New Jersey, is a top choice. This award-winning bed and breakfast boasts beautifully decorated rooms, delightful afternoon tea, and a prime location near the beach and Cape May's historic attractions.
7. Blue Lantern Inn, A Four Sisters Inn
Dana Point, California
Perched on a bluff overlooking the Pacific Ocean, the Blue Lantern Inn in Dana Point, California, offers breathtaking coastal views and a tranquil ambiance. With its spacious rooms, cozy fireplaces, and welcoming atmosphere, this inn provides the perfect setting for a romantic getaway or a rejuvenating escape.
8. Sylvia Beach Hotel
Newport, Oregon
Literary enthusiasts will find a haven at the Sylvia Beach Hotel in Newport, Oregon. Named after the renowned Parisian bookstore owner, this unique bed and breakfast celebrates literature in every corner. Each room is themed after a famous author, inviting guests to immerse themselves in literary charm and creativity. Bookworms can while away the day with a good read in the cozy third-floor oceanfront library.
Pro Tip: Come to Sylvia Beach Hotel ready to unplug — rooms don't have Wi-Fi, TVs, or phones!
9. The Clipper Inn Bed & Breakfast
Ouray, Colorado
Nestled in the stunning San Juan Mountains of Colorado, The Clipper Inn Bed & Breakfast (aka China Clipper) offers a cozy retreat for outdoor enthusiasts and adventure seekers. With its rustic charm, comfortable accommodations, and warm hospitality, this inn serves as a perfect base for exploring the natural wonders of Ouray.
10. Whistlewood Farm Bed And Breakfast
Rhinebeck, New York
Located in the scenic Hudson Valley, the Whistlewood Farm Bed and Breakfast in Rhinebeck, New York, immerses guests in the beauty of a working farm. This charming B&B features comfortable rooms, delicious farm-to-table breakfasts, and the opportunity to interact with friendly farm animals. With its idyllic setting and warm hospitality, Whistlewood Farm offers a tranquil escape from city life.
From the rustic charm of Ouray, Colorado, to the idyllic farmlands of Rhinebeck, New York, each destination promises a unique experience that will leave you yearning to return. Whether you seek historic charm, culinary delights, coastal views, or natural beauty, these enchanting inns and bed and breakfasts offer personalized attention, warmth, exceptional service, and an opportunity to create lasting memories with the ones you love.
Read more from our 2023 Best Of Travel Awards.