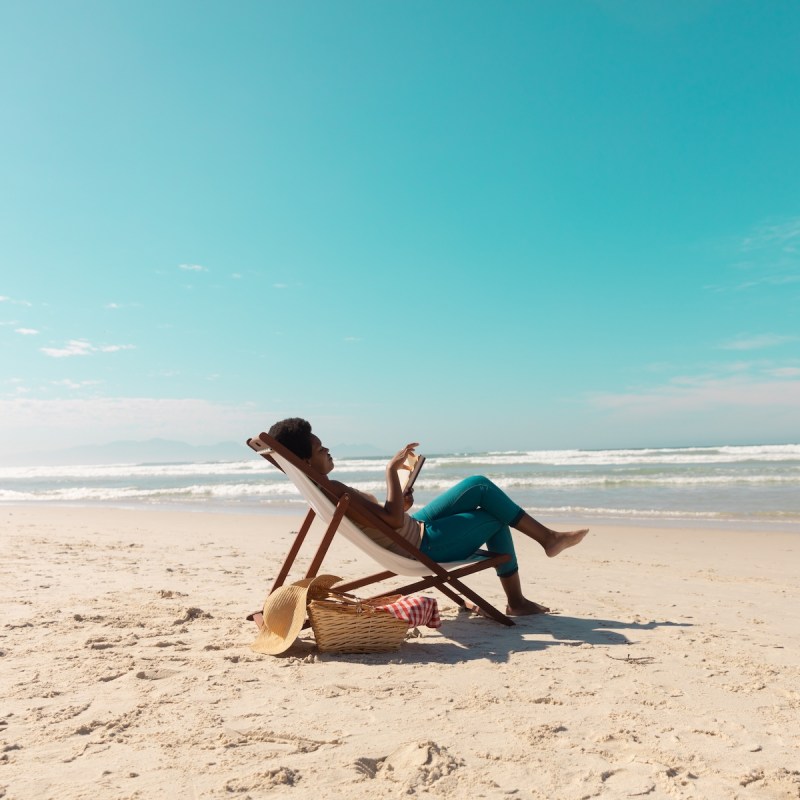 We have the time, we have the freedom, and we have the budget to travel more often. With a little planning and some creative ideas, you can spend less money on travel in retirement. The go-go years are here and we want to take full advantage. Let's save a little money on each trip so we can enjoy more adventures in our traveling lives.
1. Experiential Travel
Immersive travel, often referred to as experiential travel, is crafting deeper experiences than a simple bucket-list check-off sheet. It draws you into a place, time, and culture. Say you have a walking tour through the Varvakios Agora, the largest food market in Athens. Okay, that's fun. But, what if you went to Varvakios Agora with a local chef and shopped together, then returned to a kitchen and prepared a meal with other guests? Finally, you sit down and enjoy your creations together. That's experiential; and delicious too.
When you expand your possibilities and the length of your stay, you become immersed in the local culture, if only for a short time. It can be less expensive to stay in a home-share away from the city center than it would be for a hotel. Often, you can stay longer for the same amount of money, thereby increasing your in-depth experience, and be a local for a little while.
A happy bonus: Airfare can also be less expensive if you stay longer.
2. Voluntourism
If you are passionate about making the world a better place, you are the right candidate to travel for good. Projects Abroad offers exciting opportunities for visitors to give back. Programs like scuba diving and marine conservation in Baja California for a week, or a 2-week stint in Argentina working with howler monkey rehabilitation, are exciting ways to travel.
There is a fee associated with these programs and you do have to pay for your own transportation, however, meals and accommodations are typically included. The fees are generally less than a classic mid-range vacation and you are giving something back.
You will be making a difference and connecting with some new voluntourism friends.
3. National Parks Lifetime Pass
This money-saving tip is a no-brainer. The National Parks Lifetime Senior Pass is $80, which is an amazing bargain. One trip to the Mighty Five in Utah — Arches, Bryce Canyon, Canyonlands, Capitol Reef, and Zion — would cost in the neighborhood of $150.
A National Parks Pass covers entrance fees at national parks, national wildlife refuges, day-use fees at national forests, and more.
4. North American Reciprocal Museum Association
The North American Reciprocal Museum Association (NARM) is a network of museums, zoos, botanic gardens, and more across the U.S., Canada, Mexico, and other countries. When you sign up at a participating NARM institution, you can receive reciprocal visitation benefits at the over 1,300 other member venues.
The John F. Kennedy Museum in Hyannis, Massachusetts; the Museum of Contemporary Art in Denver; and the California Botanic Garden in Claremont, California, are just a sampling of experiences that a NARM membership can provide.
5. Hotels/Inns With Breakfast
Breakfast is the most important meal of the day when traveling. You need fuel for all the exploring you are planning to accomplish. When you are considering accommodations, keep an eye out for hotels and inns that include breakfast. They are often comparable to accommodations that do not include breakfast. Chain hotels will offer a "buffet-style" breakfast whereas inns may offer something home-cooked and hearty.
In a high-ticket area, not having to pay for breakfast can be a substantial money-saving opportunity; something to consider when choosing your accommodations.
6. Light Lunch
Eating a full lunch can weigh you down when traveling and lighten your wallet. A light lunch, particularly if you have had a hearty breakfast (preferably one that is included with your stay), will keep you moving and save you money.
Local grocery stores and supermarkets are wonderful spots for lunch; many carry prepared salads, sandwiches, and pre-cut fruits and veggies. As an added bonus, it is always nice to have a little stash of your own food in your hotel room.
7. Travel Times
Mid-Week
Not to belabor the point, but traveling mid-week is almost always less expensive. Hotels and inns may be fairly empty Monday–Thursday and offer a discounted rate to get travelers into their rooms. Flying, in general, is less expensive for mid-week junkets too.
Off-Season
Traveling off-season, or the shoulder season, is a great way to make your travel budget go further. When you are looking at hotels' booking/availability calendars, you can see exactly when the prices drop or go up — often dramatically in many tourist destinations. That is the best barometer of shoulder and off-season timing. Staying as close as you can to peak season with shoulder season prices can provide a fabulous vacation at a fraction of the cost.
8. GPS My City
The app GPS My City is a collection of self-walking tours in over 1,000 cities across the globe. Forgo the expensive walking tours and venture out on your own with this app. The tours can be downloaded and accessed offline to keep your data usage down. With these tours, you can go at your own pace, choose where you stop, and delve deeper into spots that interest you the most. You are free to curate your own adventure. I have used GPS My City in the U.S., Canada, and Europe; it has saved me a substantial amount of money in tour guide fees.
There is a free version of the app and a paid version that requires a nominal annual fee.
9. Foreign Transaction Fees
When traveling internationally, foreign transaction fees can add up quickly. Choose a credit card that does not charge you for overseas fees. If you travel internationally, you will want to charge most of your purchases, just keeping a few small bills in local currency for tipping and smaller purchases. When you add up all the bank fees for each hotel, meal, and shopping purchase, it can be quite expensive.
10. Ride Share Vs. Rental Cars
Renting a car is outrageously expensive. In major cities, it is typically less expensive to rideshare to tourist attractions. If you add up the cost of the rental, gas, and parking (many hotels charge for parking or require valet) versus a few Uber or taxi rides, which are nominal for jaunting around the city, you will save serious money. Additionally, taking public transportation is one of the best ways to save money when you are in a city center.
If you need a rental car to visit something farther away than a rideshare, rent a car just for the day. Many large hotels have rental drop-off and pick-up access making it super easy.
You can always walk — even if you walk one way and get a ride back.
11. Pre-Plan Your Next Trip
If you are using a group tour or cruise package, they typically have a sign-up that will help you save on your next trip. If you put down a floating deposit before you leave the cruise ship or tour group, you receive a substantial discount on your next voyage.
For instance, currently, AmaWaterways has a benefits program where you can receive 5 percent in future cruise savings when you put in a $200 deposit before your cruise ends. For a $5,000 cruise, that is a $250-per-person savings. When you combine that with the $100 past guest savings offer, it can add up quickly. So when you go to book, you already have a credit of $550.
Saving Money While Traveling
Sometimes, you need to be a little creative to save money while traveling. However, if you save some on each trip, you may be able to add another trip or two to your calendar. That's the best thing about retirement — all the free time to travel.
Related Reading: