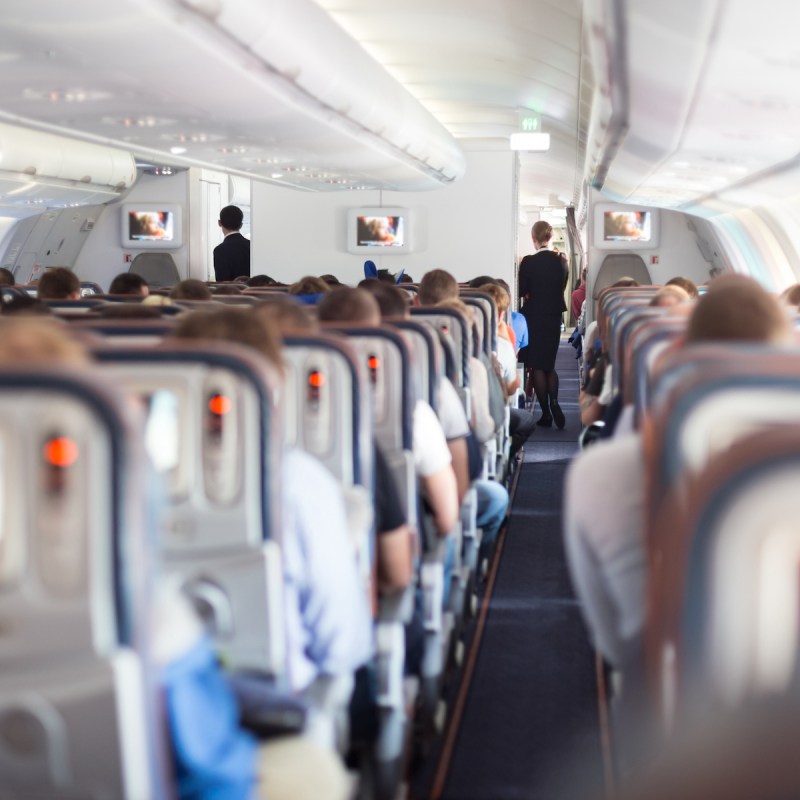 There are two ways of looking at air travel in 2022 and early this year.
First, surging demand, limited supply, and climbing airfares have combined to help airlines book record revenues during the past two fiscal quarters. The flip side of the coin, however, is that "this golden age of enhanced revenues is coming at the expense of customer satisfaction," according to the 2023 North America Airline Satisfaction Study from consumer research company J.D. Power.
Indeed, "customer satisfaction with major airlines is down significantly for a second consecutive year, introducing the risk of possible brand damage if the current pattern of price hikes, staffing shortages, and reduced routes continues," the study notes.
"If yield management were the only metric airlines needed to be successful in the long term, this would be a banner year for the industry because they are operating at peak economic efficiency," Michael Taylor, travel intelligence lead at J.D. Power, said in a statement. "From the customer perspective, however, that means planes are crowded, tickets are expensive, and flight availability is constrained. While these drawbacks have not yet put a dent in leisure travel demand, if this trend continues, travelers will reach a breaking point and some airline brands may be damaged."
What The Study Found
For its 2023 North America Airline Satisfaction Study, J.D. Power surveyed 7,774 passengers who flew on a major North American airline between March 2022 and March 2023. The study measured passenger satisfaction with airline carriers in North America based on eight key factors: aircraft, baggage, boarding, check-in, cost and fees, flight crew, in-flight services, and reservation.
The survey found that overall passenger satisfaction had fallen, mostly due to the cost and associated fees of airfare. Interestingly, this is the second year in a row that overall passenger satisfaction has declined primarily due to the rising cost of airfare.
Perhaps not surprisingly, the decline in passenger satisfaction was the largest among travelers on a budget. That's because low-cost carriers offered fewer airfare bargains last year, according to the study.
Then again, the perspective among travelers flying first class is noticeably different.
"While overall satisfaction is down, passengers in the first/business segment have had a decidedly more positive experience," the study explains. "Passenger satisfaction scores in this segment are up 9 points year over year. The gains are due in part to increases in food and beverage scores as many services were reinstated for upper-class cabins in the post-pandemic period."
Airline Rankings
The J.D. Power study also includes airline rankings based on passenger responses to the survey.
JetBlue Airways, for the second year in a row, scored highest in customer satisfaction among passengers flying first/business segment, with an overall score of 893. Delta Air Lines ranked second with a score of 865, followed by United Airlines with 848 points.
Delta Air Lines ranked highest in customer satisfaction among passengers flying premium economy with a score of 848. JetBlue Airways ranked second with a score of 840, while Alaska Airlines ranked third with 823 points.
Finally, Southwest Airlines, for the second year in a row, ranked highest in customer satisfaction among travelers flying economy/basic economy, with a score of 827, the study notes. Delta Air Lines ranked second with 801 points and JetBlue Airways was just barely behind in third place with 800 points.
For more about flying, be sure to also read our Airports and Flying and Travel News content, including: