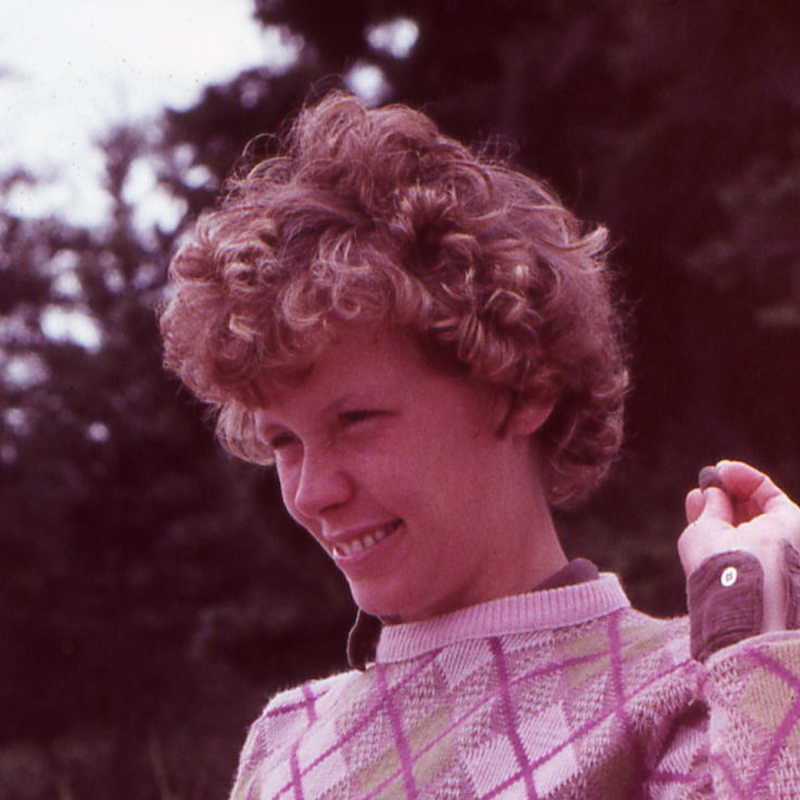 I'll never forget the October afternoon I picked up the phone to hear the features editor of Glamour Magazine telling me she wanted to buy my article, "The Joy of Running." For $750! Yikes! I stopped breathing for a moment, I was so shocked.
The math couldn't have been more elegant — only 2 months earlier, the first article I ever wrote, about a trip my then-boyfriend and I took to England, had sold for $75.
Sadly, the heady days in the '70s of $750 for an article are long gone (unless you're Margaret Atwood), but it's still possible to earn money from writing. I attribute my deeply satisfying freelance career to the following successes (and a few mistakes!).
1. I Found The Sweet Spot Between My Passions And The Needs Of The Market
Since I loved both running and writing, they were a natural match. And the timing was perfect — my article would never have sold 10 years later, because by then, the culture had been there and done that.
Other topics were also a good match. In 1980, after losing 20 pounds without going on a diet, I started writing articles on weight loss. "Self-Esteem: The Best Diet Pill There is" sold to Weight Watchers Magazine, "Build A Better Body Image" to now-extinct McCall's, and other articles on related themes to health, parents, religious, and international magazines. I also tweaked the same theme for different publications, such as the self-esteem article I sold to the evangelist Norman Vincent Peale, who made it available to his far-flung congregation.
Later, I wrote about personal and professional communication. My article, "Are You A Lightweight?" sold to New Woman for a now-unheard-of $1,000. (I cringe at the judgmental title. Neither the editors nor I would be comfortable with it today).
2. I Sold Reprints
After an article had appeared in a magazine, I sent it to other markets. My reprints were published within the U.S., as well as in Canada, Britain, Australia, South Africa, and Brazil.
3. I Straddled Writing And Training
In my experience, it's easier to earn a living by leading seminars than by writing, so I did both. In the late '70s and '80s, while living in Seattle and Bellingham, I became a weight-loss consultant.
Later, that evolved into business training. When my husband Barry and I moved to Palo Alto, California, I used my involvement in Toastmasters (a public speaking club) and an article I wrote on presentation skills for Entrepreneur to help me land my first gig in Silicon Valley. A company hired me to be their presentation skills trainer, a role that provided me a valuable gateway into many high-tech companies.
After my article on women's communication skills came out in New Woman, a Hewlett-Packard manager read it and hired me to lead in-house seminars, which ultimately led to my conducting international seminars for HP in India and Israel.
This parallel track of freelance writing and leading seminars became a successful pattern I used throughout my working life. The balance also helped because my personality isn't suited to writing exclusively. I'm an extrovert and need to engage with people.
4. I Explored Different Formats
Although my favorite genre is the personal essay (which happily, the editors of TravelAwaits have allowed me to write), I also like how-to articles, profiles, and interviews. Because I enjoy learning about people's interests, I've written about areas I know nothing about, such as local history, citizen science, and botany.
5. I Looked For Different Funnels Of Income Within The Same Site
Barry and I divide our lives between Guanajuato, the UNESCO World Heritage city in central Mexico, and Eureka on California's North Coast. A few years ago, I had coffee with another Guanajuato expat, one of the editors of a magazine/website called International Living. It turned out that the site had four other editors, each with their own area of responsibility and budget. As soon as I got home, I fired off a pitch to the "Postcard" editor, the result of which was an article called "Like to Cook? Help Your Wallet — and Your Waistline — by Cooking in Airbnbs." (I was paid $100. Oh well!) Within a month, I was writing for all four editors.
6. I Occasionally Wrote Pro Bono
While I love to earn, sometimes it's worth it to write for free. For example, a few years ago, I wrote about my observations about Mexicans, their homes, and their belongings for a blog called Get Rich Slowly. I shared the post with a friend, who belonged to a national association dedicated to working with hoarders. As a result, I was invited to be a keynote speaker at their annual conference, whose theme was "Cultures of Consumption," for which I was paid $1,000 plus expenses. Not bad for a guest blog post!
7. I Learned To Negotiate
I've written articles and given seminars on negotiation — an area that women traditionally avoid, to our detriment. We're famous for accepting what is offered, only to find out later that our male peers are earning more. Not me!
Recently, Forbes/MarketWatch offered me $400 for an article about the financial lessons I learned from my parents. Surely Forbes, of all places, can pay more, I thought. So I asked, of course. My editor later told me she was startled, but decided it was good practice for her, too. In the end, they paid me $500.
8. I Followed The Axiom "Personal Leads To Profitable"
I heard this motto early in my career and it's proven true for me. Developing warm relationships with editors and clients by showing interest in their lives has led to success. The closer and more trusting the relationship, the higher chance of repeat business. For example, I've known an Australian editor since the '80s. Not once have we met, but she has assigned me many articles over the years.
9. I Asked For Help From Mentors
I found a home for my article on running through a personal connection. While visiting my sister shortly after the trip to England in the '70s, I met a friend of hers, an editor at Glamour. When I told Janice I wanted to write about my trip, she offered to review my article. After reading my sprawling, wordy 4,000-word piece, she tactfully said, "You have a story within a story," (which was only about 20 percent of the original!). I followed her advice exactly — and sold the piece to a British Columbian airline magazine.
Janice generously offered to read other material I'd written. Two months later, she shared my running piece with the editorial team at Glamour and the rest is history.
Unfortunately, I didn't always take advantage of mentors. Instead of asking for advice, as one of my colleagues did, I wanted to give the impression that I already knew everything there was to know. Ha! What a mistake, valuing ego over education.
10. I Used All Available Media
Slowly I overcame my fears and learned how to market — and even grew to enjoy it. I offered seminars at community colleges throughout the Bay Area on travel writing, along with a workshop called "From Personal to Publishable" (using one's own experience as material for getting published). Wherever I taught, I'd contact the local newspaper and invite a reporter to interview me.
A columnist at the Santa Rosa Press-Democrat published an article about me, which was syndicated in the Knight-Ridder newspaper chain, including The Chicago Tribune and The Phoenix Republic. The media coverage landed me my first of many out-of-state gigs.
11. I Found My Tribe
In Palo Alto, I joined a group called "Monday Writers." At first, I was skeptical, thinking I had nothing to learn from people who wrote fiction and poetry. Wrong! The critiquing they offered was the best I've ever received.
12. But… I Wasn't Always Willing To Play The Game
Sometimes, for example, I didn't feel like getting quotes from psychological experts around the country on some insight or theory that seemed perfectly obvious to me. The whole idea irritated me. This was what editors expected, though, and they'd sometimes kill my article because I was unwilling to do the grunt work. Had I been less stubborn, more of my articles would have been published in glossy national magazines
13. I Was As Interested In Having Fun As I Was Making Money
I've often been encouraged to specialize because the more defined your niche, the more easily identifiable and successful you are. But for better or worse, I prefer to focus on a variety of topics, from travel and expat life, to physical, psychological, and spiritual health. Money was never my only goal.
---
Looking back, I think my strength wasn't confidence, but enthusiasm. I was overjoyed that I could create a life doing what I loved. The '80s classic, Do What You Love And The Money Will Follow was in many ways vague and impractical, but for me, it was true: I did do what I loved, and the money did indeed follow.