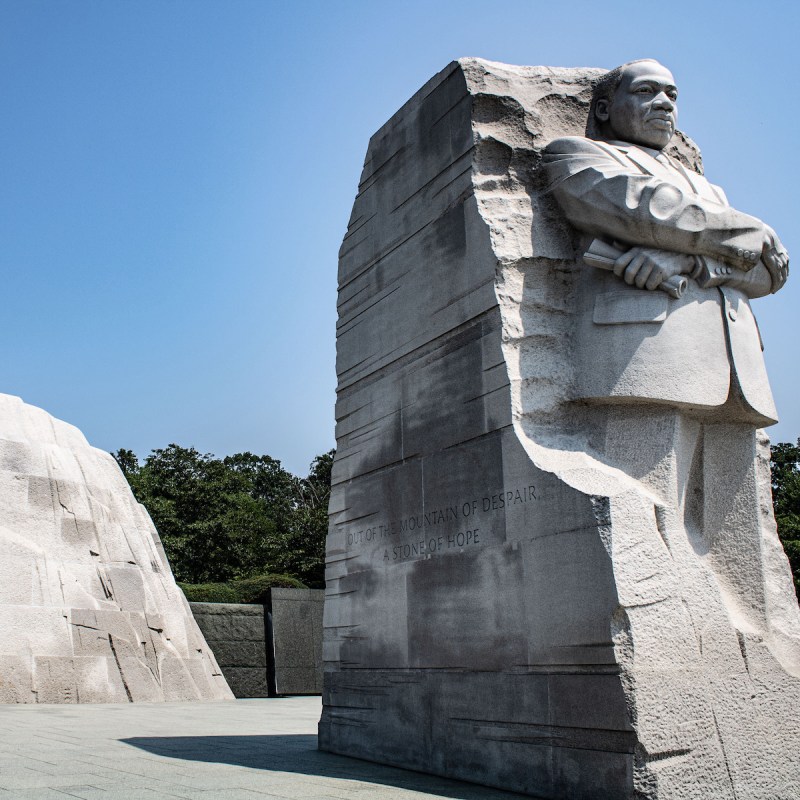 Does your city have a national park? You may not be aware but there are many cities, both large and small, that have park sites. Many of these are homes of historical figures or places that commemorate significant, historical events. They are often tucked away in a quiet neighborhood or hidden in plain sight in a downtown area.
Since traveling can satisfy and enrich us on so many levels, let's visit five of these urban national park sites and discover some little-known facts about American history that may prompt you to plan a visit.
1. Klondike Gold Rush National Historical Park
"Gold, Gold, Gold" proclaimed the newspaper headline. On July 17, 1897, the steamship Portland docked in Seattle carrying 68 prospectors and a ton of gold dug from the Klondike River in a remote corner of the Yukon Territory of Canada. The arrival of the ship set off a stampede that turned the frontier town of Seattle into the "Gateway to the Gold Fields." Over 70,000 adventurers, infected with "gold fever," stopped in Seattle to purchase supplies and equipment for the epic, 1,800-mile trek to the Klondike.
You can relive the stories of this gold rush by visiting the Klondike Gold Rush National Historical Park located in Seattle's Pioneer Square Historic District. A former hotel for the miners now houses the park's visitor center and museum.
The museum features exhibits that tell the stories of gold seekers, merchants, Native Americans, and many others who participated in the frenzied and short-lived event. Rangers are available to facilitate an understanding of the significance of the gold rush by giving guided tours, talks, and demonstrations — including gold panning — that highlight this historical episode.
Pro Tip: Give yourself a half-day touring the museum and pick up maps and additional information about the self-guided tour of the nearby Pioneer Square Historic District.
2. Dayton Aviation Heritage National Historical Park
A boyhood fantasy to fly like a bird inspired two Dayton, Ohio, brothers — Wilbur and Orville Wright — to pursue their dream and introduce the wonder and awe of powered flight to the world.
Today, the Dayton Aviation Heritage Historical National Park memorializes the legacy of the brothers' determination and perseverance to fulfill that dream.
The self-taught engineers, bicycle mechanics, and inventors overcame the challenges of designing and building something the world had never seen — a motorized, controllable flying machine.
On December 17, 1903, on the sand dunes at Kitty Hawk, North Carolina, Orville flew their creation for an astounding 120 feet. The world had changed!
Capture the thrill of the brother's adventures when you visit the park. Be sure to see the park film, Wright Brothers On Great White Wings, showing at the visitor center. The park website is a great resource for the latest information that will enhance your understanding prior to your visit.
The Wright brothers' 120-foot flight at Kitty Hawk was the first step in a long series of events propelling us to explore our solar system, the stars, and beyond.
Pro Tip: The Park offers several ranger-led tours and other programs during the summer months that provide a deeper understanding of the remarkable events that took place in the early stages of aviation.
3. Salem Maritime National Historic Site
Located in downtown Salem, Massachusetts, Salem Maritime National Historic Site was our country's first national historic site.
The history of Salem is a 600-year blend of industrial manufacturing, a vibrant maritime tradition of ships, and profitable international trade. A darker chapter in this trade involved enslavement of people and the commerce it generated. The National Park Service presents an honest and factual representation of this chapter by offering several programs at the site including a guided walk: Slavery at Salem Maritime. Check the visitor center for details.
The park preserves and interprets 9 acres and 12 historic buildings that represent various stories in a long tradition of people, settlement, enslavement, and struggle. The site's grounds, trails, and gardens are open year-round, and the buildings, tours, and other ranger programs operate seasonally.
A great way to begin your adventure is to see the historic Salem Armory Visitor Center. This restored 1880s building is a rare and stunning example of the Gothic revival style of architecture that flourished in the 1800s.
The center offers a free park orientation film, a bookstore, and additional information on the larger Essex National Heritage Area. This federally authorized non-profit organization, often called "a new kind of national park," provides a balance between resource protection with economic development for the benefit of the area.
The park also offers a wide variety of virtual options either as a prelude to a visit or for those unable to come in person.
4. Thomas Edison National Historical Park
Thomas Edison was an American icon and prolific inventor. Not only did he acquire over 1,000 registered patents, but he also devised the all-inclusive process to engineer, manufacture, and market his inventions.
Despite the utter failure of his first invention, a vote recorder, Edison continued to create and improve his ideas. His first break came when he devised a method that vastly improved the stock "ticker tape" machine. These innovations were followed by the incandescent light bulb and power plants to produce electricity, X-ray technology, and improved storage batteries.
The Thomas Edison Historical Park in West Orange, New Jersey, celebrates a life devoted to making dreams happen. In 1956, the park received a collection of 39,000 phonograph recordings stored in the Edison Laboratory when it was donated to the National Park Service. Today, this exceptionally valuable collection is being digitized for public listening at a later date.
Visit the park and tour the main and chemical laboratories, machine shop, and manufacturing building where Edison's creations became reality.
Many thought of Thomas Edison as a genius but he often said, "Genius is one percent inspiration and 99 percent perspiration."
5. Martin Luther King, Jr. National Historical Park
American history is a chronicle of people, places, and events that shaped our country. Martin Luther King, Jr. stands out as a civil rights champion, intellectual giant, and a deeply spiritual man. His non-violent principles inspired generations of Americans to work toward a better world for everyone. One of his greatest accomplishments came in 1964 when he became the youngest man to receive the Nobel Peace Prize.
The Martin Luther King, Jr. National Historical Park in Atlanta celebrates a life devoted to spiritual growth, freedom, and justice. The park is a complex of several sites that commemorate his life. Visitors can see the Martin Luther King, Jr. World Peace Rose Garden dedicated to the peace and civil rights movement championed by King. The garden was planted to commemorate the August 1963 "I Have a Dream" speech he delivered on the steps of the Lincoln Memorial.
The restored Ebenezer Baptist Church, an Atlanta historical landmark, is where Dr. King served as co-pastor with his father, Martin Luther King, Sr., from 1960–68. The church held his funeral service as a final tribute to a life well lived.
The birth home of Dr. King offers the only ranger-guided tour in the park. Tours are conducted Monday–Saturday. They are free and on a first come, first served basis with no advance reservations necessary. Plan to arrive early to sign up and be patient — you may have to wait an hour or longer before your tour begins.
Pro Tip: Traffic in Atlanta is notoriously unpleasant. Prepare in advance by checking with the Georgia 511 website for current conditions.
These parks represent a common theme that weaves through our history. Whether it is the lust for gold, a fantasy of flight, or the quest for civil rights, we follow different paths toward our goal to achieve the American Dream.
For history buffs worldwide, there are plenty of fascinating places to explore: