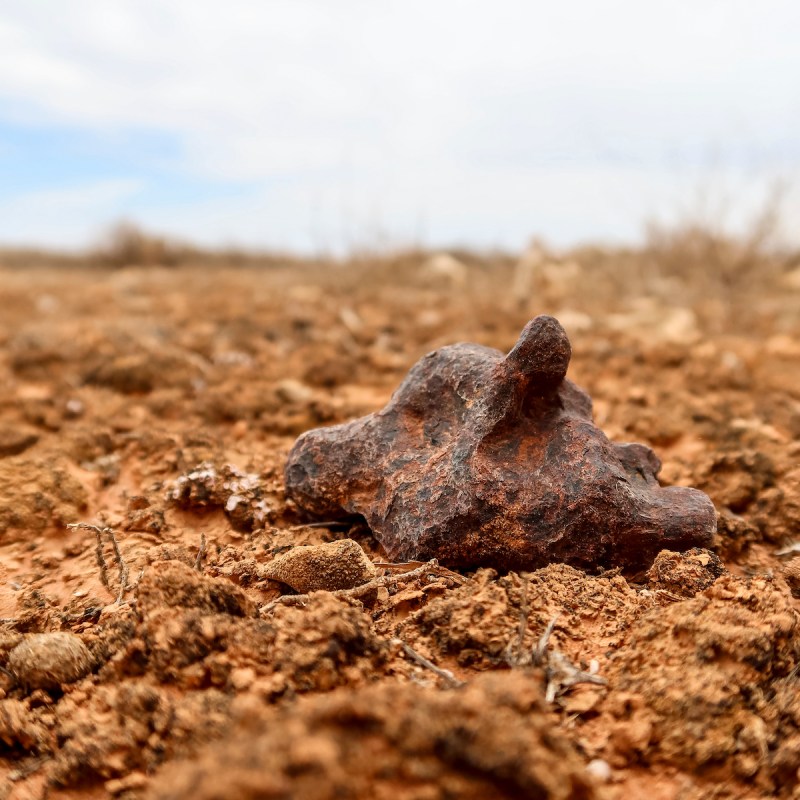 A cool $25,000 might have fallen from the sky this month in a remote portion of Maine — or at least something worth that amount.
A bright fireball was spotted streaking across the horizon and came crashing down in Washington County near the Canadian border.
Now, officials at the Maine Mineral and Gem Museum are willing to pay a $25,000 finders fee to whoever is the first to discover a meteorite of at least 1 kilogram from the crash.
NASA officials said radar picked up the incident, telling the Associated Press that four sweeps detected "signatures consistent with falling meteorites seen at the time and location reported by eyewitnesses."
Residents also heard sonic booms, NASA said.
"The existence of positive Doppler radar returns — meteorites detected descending through the atmosphere just several miles above ground — assures us there are meteorites waiting to be found," Darryl Pitt, chair of the museum's meteorite division, told the Bangor Daily News.
Officials believe the most likely location for the fragments to be found is near Waite, Maine, a town with just 70 residents.
Hunters will be looking for pieces at least the size of a softball to reach the desired size.
"With more people having an awareness, the more people will look, and the greater the likelihood of a recovery," Pitt said.
NASA officials said a meteor has never been picked up on radar in Maine previously, leading museum officials to hope for fragments of size in the crash.
They were equally excited about the fireball being visible during daylight hours.
"When a fireball is sufficiently bright to be seen in broad daylight, it would have been extraordinarily bright had this been at night," Pitt said.
Residents of Waite said the town has been buzzing with visitors and inquiries ever since the museum announced the reward.
Connecticut resident Roberto Vargas was among those searching the region for evidence. He described himself as a full-time meteorite hunter.
"There's nothing like that feeling of being the first person to touch a 4.6-billion-year-old rock that was in space, you know, a week ago," Vargas told CBC.
Part of the issue for those searching is officials really aren't sure how to describe what is being sought.
Most likely, it will be something black with a smooth surface and maybe slight indentations, Pitt said. It will also be heavy and contain metal.
He noted the search can be fun even if hunters come up empty. But finding it will be extremely rewarding.
"Help science, get outdoors, and be able to have one in your hand and then look up in the sky and understand it came from between Mars and Jupiter," said Pitt. "A pretty enthralling experience."
While you're thinking of it, be sure to read all of our stargazing content, including: