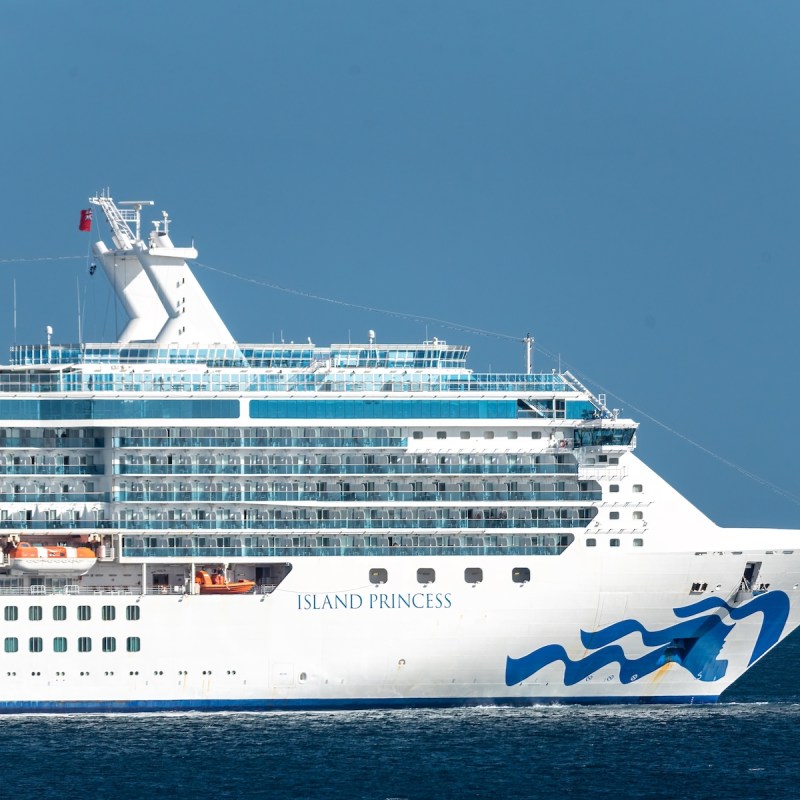 See the world in 116 days. That's what Princess Cruises is offering with its longest journey ever: the World Cruise launching in 2025.
Epic Itinerary
The 2025 World Cruise onboard the Island Princess will travel more than 33,000 nautical miles, visiting 51 places in more than 25 countries. Those countries include:
New Zealand
Australia
Indonesia
Sri Lanka
United Arab Emirates
Oman
Jordan
Egypt
Israel
Greece
Turkey
Croatia
Montenegro
Italy
Malta
France
Spain
Morocco
Canary Islands
Colombia
Costa Rica
Guatemala
Mexico
Panama
United States
For the full 116-day experience, you can choose to board the ship in Fort Lauderdale, Florida, on January 5, 2025. For a shorter, 101-day trip, you will get onboard in Los Angeles, California, 2 weeks later on January 20, 2025.
"We're highly regarded for our World Cruises and our 2025 voyage promises to be one for the ages as our longest adventure ever offered," said John Padgett, president of Princess Cruises. "Our expert itinerary planners have assembled an unmatched combination of popular ports and off-the-beaten-path locales for a global journey not found anywhere else."
Trip Highlights
Highlights of the Princess World Cruise include visits to 27 UNESCO World Heritage Sites. These include the Ancient Pyramids of Egypt, the Cave of the Apocalypse, and the Singapore Botanical Gardens.
Other highlights include an overnight stay in Dubai and late-night sailings from several locations, including Casablanca and Sydney. These later port departure times allow passengers to experience the area's vibrant and cultural nightlife.
Price
Viewing the world onboard the Island Princess does come with a higher price tag. The basic interior room starts at $20,500 per person, based on double occupancy. Adding a window to that room bumps you up to about $23,500, and a balcony will run you about $10,000 more at $33,500 per person. Wanting a little more room? You can get a mini-suite for about $49,000 per person, but believe it or not, the full-sized suites are already completely sold out for the 2025 sailing. All of these prices do not include port fees, which are about $2,000 more per person.
Early Booking Benefits
If you are thinking about booking this epic world cruise, don't wait too long! Princess Cruises is having a sale right now, offering additional benefits for anyone booking by the end of May 2023. Booking early will get you roundtrip airfare to either Fort Lauderdale or Los Angeles — depending on your departure port — onboard spending credit, and a few specialty dining options. Early-booking benefits also include discounts on beverages and fitness classes. And if you pay in full by the end of May, you will receive a 5 percent Future Cruise Credit.
About The Island Princess
Princess Cruises Island Princess took its first voyage in 2003, but was completely refurbished in 2017. As part of that overhaul, each room now has new beds and mattresses curated in partnership with sleep experts.
The ship has just under 1,000 guest rooms able to accommodate up to 2,200 cruisers with 900 crew members. Its 16 decks house nearly 10 restaurants, a casino, spa, theater, fitness center, and separate areas for kids and teens.
To help you pack for your world adventure, here are seven things people always forget when going on a cruise plus tips to have a smooth journey.