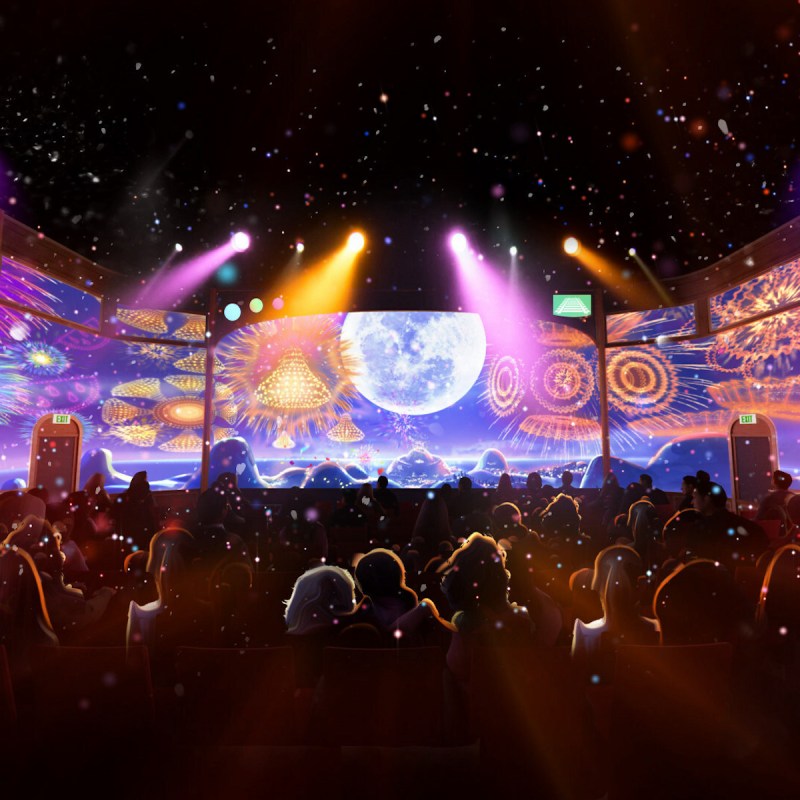 Hershey's Chocolate World is set to open a new attraction that promises to tempt every sense of its visitors.
Hershey's Great Candy Expedition will debut on May 19 in honor of the facility's 50th anniversary. The fully immersive, interactive experience is being billed as a "cinematic experience that will excite all train-loving families and candy enthusiasts."
Visitors will travel through a series of candy worlds inspired by Hershey's Kisses, Reese's, Jolly Ranchers, Kit Kats, Twizzlers, and Almond Joys and Mounds.
The tour guides for each stop will be familiar to many visitors. They will include Sweets Expedition Co. engineer Ginny, Phil of Kisses Valley, Judy of Jolly Rancher Junction, Rip of Reese's Ridge, Kaia of Almond Joy and Mounds Cover, Edgar Snap of Kit Kat Timbers, and Fritz of Twizzlers Forest.
"We are proud to bring fans a new experience unlike any other attraction of its kind in North America," Suzanne Jones, vice president of The Hershey Experience, said in a release.
Guests will experience the program with 270-degree, 4K projection mapping on the 30-minute adventure.
But visitors will do more than observe. Scents inside the theater will change with each stop, whether its the smell of chocolate, coconut, roasted peanut, or berry.
Visitors will also determine the outcome of the ride, as they will use buttons on the armrests of their chairs to vote on the next destination the virtual train will travel to.
For the sense of hearing, guests will experience locomotive sounds and other noises that will make them feel like they are on a true railroad journey.
But this is Hershey's Chocolate World. So what would a sensory experience be without taste?
While waiting to board, visitors will take part in ingredient tasting, including Reese's peanut butter cups directly from the factory.
Guests will also receive games and puzzles to take home, as well as a bag filled with treats from each stop along the way.
"Hershey's Great Candy Expedition combines the nostalgia of train-style travel, the story of Hershey's beloved candy brands, and cutting-edge technology into a brand-new family-friendly experience for all ages," Jones said.
Those interested in securing a spot for the experience can check showtimes and make reservations at chocolateworld.com.
The new attraction adds to a growing list of experiences at the facility, including Create Your Own Candy Bar, A Chocolate Tasting Journey, Hershey Trolley Works, and Chocolate and Wine Pairing Experience.
For more travel news: