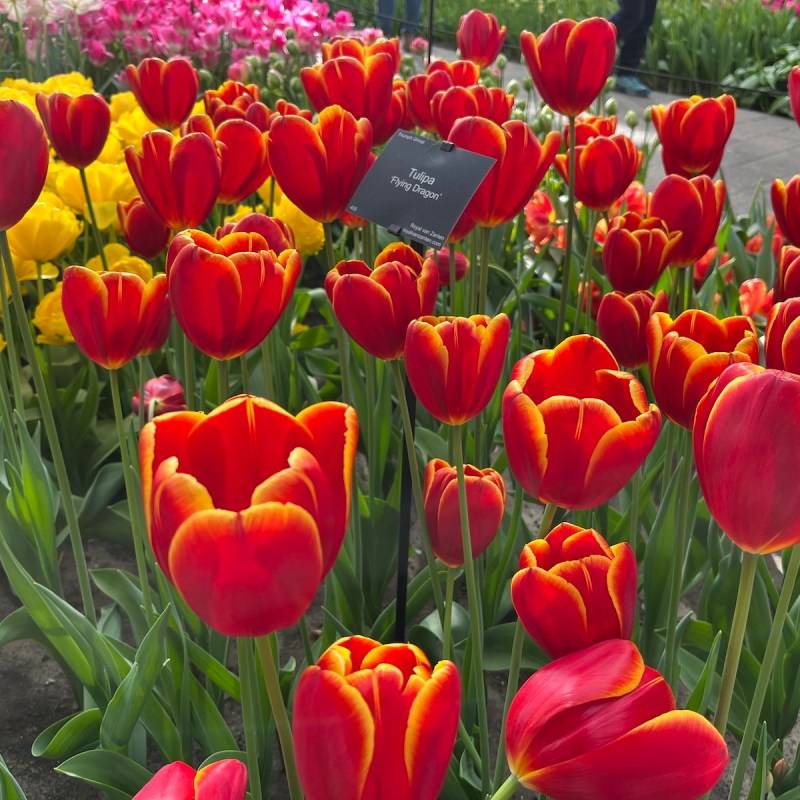 Spring has sprung in the Netherlands. Millions of tulips, daffodils, and other bulbs are blooming. People from all over the world will make their way to the flower exhibition at Keukenhof to see this spectacular phenomenon.
"2023 is mainly a welcome back for our international visitors," explains Jeroen Duyster, Keukenhof's director. "We are looking forward to receiving visitors from across the planet again. Spreading our visitors across the season ensures optimum enjoyment for all and excellent accessibility."
Last year, the park received a record number of Dutch visitors. The park is officially open from now until May 14.
The Blooms At Keukenhof
Keukenhof officially opened on March 23. In fall of 2022, the park's gardeners planted 7 million bulbs by hand. Now, the first tulips, daffodils, crocuses, and hyacinths are flowering. The latest flower report says, "The hyacinths smell amazing and the prunuses are blossoming exuberantly. A beautiful, magical park!"
Other blooms, like larger tulips, will bloom later in the season.
Visiting Keukenhof
Keukenhof is open daily from 8:30 a.m. until 7:30 p.m. through May 14, 2023. The best days to visit with the least amount of crowds are Mondays, Tuesdays, and Wednesdays.
There are several plant and flower shows that change each week in the pavillions. A major event during the season is the Flowerparade. This year, it's on Saturday, April 22. Dozens of floats covered in bulbs from the park will follow a route from Noordwijk to Haarlem.
About Keukenhof
Over the last 73 years, Keukenhof has become a world-famous attraction. Keukenhof Castle was built in 1641 and grew to 200 acres. In 1857, landscape artists redesigned the gardens. Then in 1949, 20 leading flower bulb growers and exporters created a plan to use this area as an exhibit, and that's how Keukenhof was born as a spring park. The gates opened in 1950 and millions have visited the park ever since.
To read other articles about the Netherlands, check out: