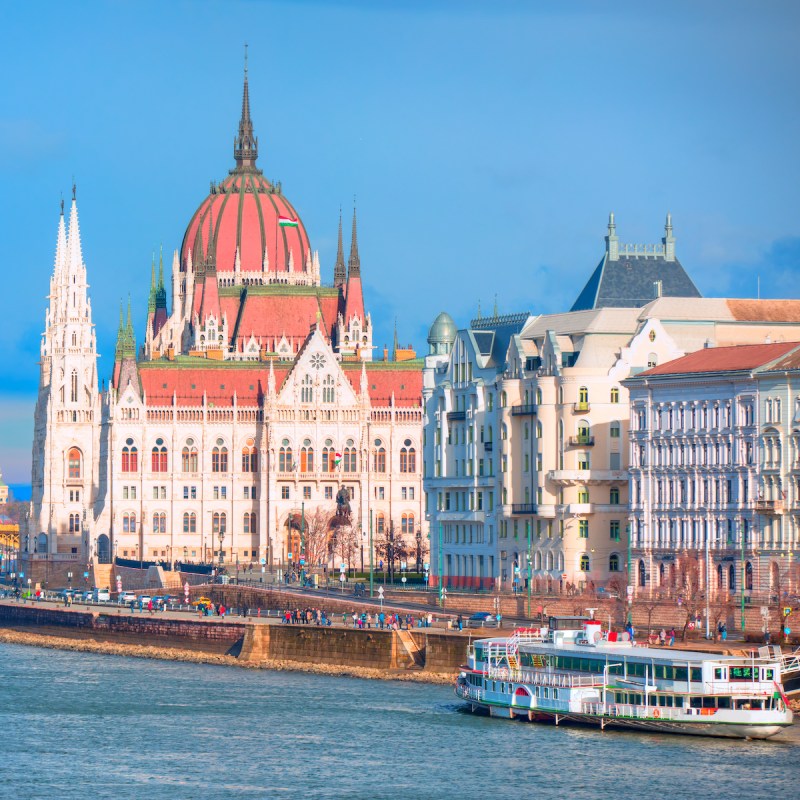 A pair of sister cruise lines are looking to attract solo travelers by offering a special deal on select trips.
Emerald Cruises and Scenic Cruises have launched a solo traveler promotion that cuts prices on dozens of river and ocean yacht sailings by as much as 25 percent.
"Travel solo with Scenic in five-star, truly all-inclusive luxury and enjoy the freedom of seeing and doing what you want, when you want to," promotes Scenic.
Unlike the well-known, massive cruise lines, Emerald and Scenic are much more intimate affairs that take place on large, luxurious yachts.
"This is truly all-inclusive luxury in a small ship environment, reserved for up to 163 guests, and these wonderful solo traveler journeys include meals, premium beverages, and exclusive onshore experiences, as well as world-class accommodation with a butler service, transfers, and gratuities," the company promises.
"As soon as you arrive, you can relax knowing all the details are taken care of," continues Scenic. "On board, your expert crew are there to make you feel comfortable and part of the Scenic family. Unpack once and explore the vast grandeur of Europe as each moment delivers beyond expectation."
Booking Details
Bookings are based on availability on select cruises. Payment is required at least 12 months prior to sailing for future trips, or within 72 hours of booking for those within the next year.
Examples of some of the discounts include an 8-day Danube Delight excursion, which sails between Munich and Budapest. Solo travelers can board for as little as $5,219.
An 8-day, round-trip leaving from Barbados and including Grenadines and Granada begins at $7,794 for solo travelers.
Solo Adventures
The cruise lines have a number of offers for those traveling solo, including Scenic Enrich. These exclusive adventures take travelers behind the scenes for private, immersive settings in a number of ports of call.
The lines also offer Scenic Freechoice, a program to cater to individual fitness desires. These include walking tours of cities, biking adventures, or hikes through vineyards or other locations where the yachts stop.
Solo travelers will also enjoy all the perks of group travelers, including all-inclusive food and beverage, pools, gyms, sundecks, and other amenities.
Interested travelers should contact either cruise line for availability and eligible cruises.
For more travel news, check out these articles: