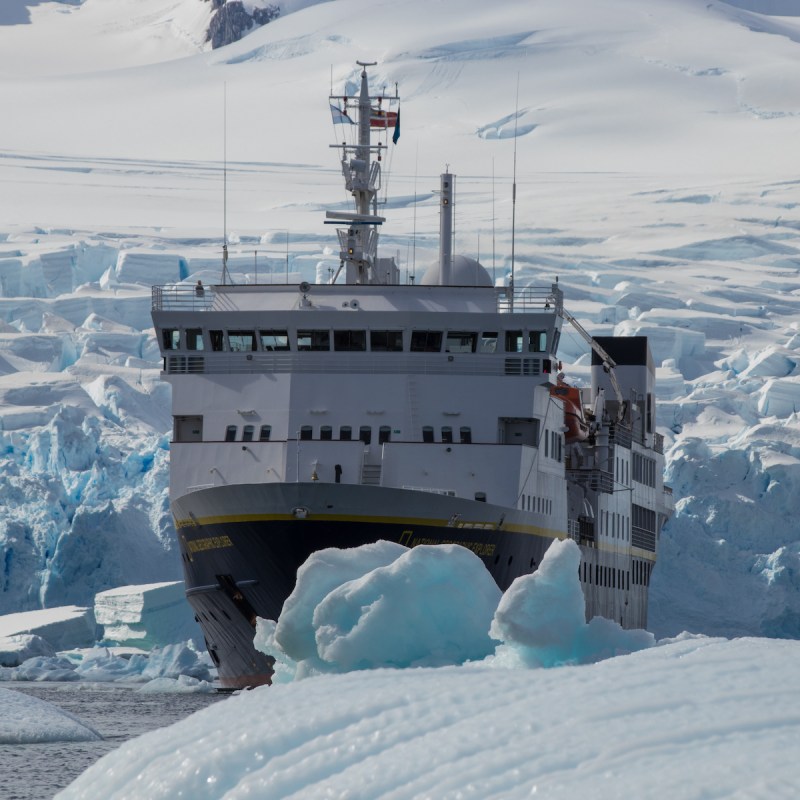 A cruise company that caters to some exclusive destinations is looking to get more families on its future cruises with a special promotion.
Lindblad Expeditions is offering a free fare to passengers 22 and younger with a paying adult passenger.
The promotion, marketed as "Children Travel Free," is available on bookings completed by June 30. Each child 22 and under will travel free with a full-fare paying adult on select Arctic departures.
The deal is for new bookings only and is subject to availability. Extensions or airfare are not applicable, and the discount cannot be combined with other offers.
The promotion is not the only one the company has going in an attempt to attract families.
Lindblad is also offering a promotion labeled the "Galapagos Family Savings," which is available for select 2023 departures on Galapagos Aboard National Geographic Endeavor II.
With this offer, every two full-paying adults can bring a guest age 22 or under at 50 percent off, and a second guest age 22 and under for free.
The deal requires the booking of two double-occupancy cabins, with the second cabin in the same category or lower as the first cabin.
National Geographic trips include instruction from naturalists who have been trained as field educators. They create field activities for youngsters that help them locate different forms of nature in the waters.
The educators will also take the kids snorkeling with sea lions and on other fun activities.
Lindblad offers cruises that are a different experience than the larger cruise lines. For 50 years, the company has been taking guests to lesser-traveled areas where education is at the center of its trips.
"Lindblad Expeditions goes to the most amazing places on the planet — 40-plus geographies in all," the company says on its website. "And they've planted a flag in many of them, deeply committing to remote wild places — like South Georgia and the Falklands; Patagonia, where they opened up Staten Island, 'the island at the end of the world,' for eco-tourism; and remote and beautiful regions of Polynesia, including the Marquesas Islands where few go."
For our most recent travel news, check out these articles: