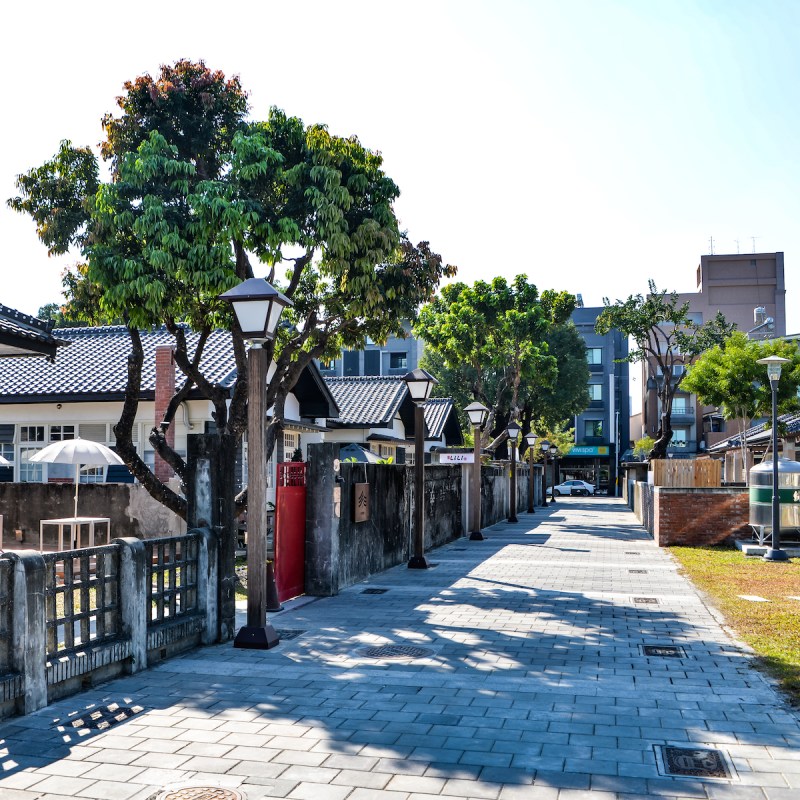 Kaohsiung, Taiwan, is a major port city. It is growing and changing into a destination, along with the other smaller cities in southern Taiwan. New hotels, shopping malls, and public transportation projects are being built. There are so many things to see and do there. It's my favorite city combining the old buildings and the new hotels, malls, and restaurants to explore. The excellent food will give you a new appreciation for Chinese cuisine.
1. Din Tai Fung
Famous For Their Handmade Dumplings
One of the best things to eat when in Taiwan is soup dumplings. Din Tai Fung is famous for their handmade dumplings that are steamed to perfection and brought to your table in a bamboo steamer. The original Din Tai Fung is in Taipei. My wife and I have tried Din Tai Fung restaurants in Bangkok, Thailand; Las Vegas, Nevada; Taipei, Taiwan; and Kaohsiung. We agree that the Din Tai Fung in Kaohsiung is as good as the original Taipei restaurant. The dumplings are so tasty that you can eat several orders. Watch the dumplings being made while you wait for a table.
Of course, there are other tasty items on their menu. I particularly liked their beef noodle soup and the excellent green beans. Please make a memorable trip to Din Tai Fung, wherever you find them!
2. E-DA World Outlet Mall
E-DA World is the first outlet mall in Taiwan. They have hotels, restaurants, an amusement park, and many stores. I never knew such a place existed. We drove right through the parking area of E-DA World, so I had to stop and get photos and learn more about it.
Pro Tip: The outlet has buses that will pick you up at your hotel and take you to E-DA World. Ask the concierge at your hotel if bus service is available. We stayed at the Kaohsiung Marriott Hotel and saw many E-DA World buses pull up in front to take people shopping! This is a great way to enjoy a day out with the family!
3. Kaohsiung Harbor
The old warehouse spaces have been renovated and leased to businesses for restaurants and shops. A stroll along the waterfront reveals a new concert hall dedicated to the latest pop music. It's a gorgeous building you can look at when strolling along the waterfront. Rent a bicycle and travel the pathways all along the water's edge. The people of Kaohsiung now have parks, shops, and food to enjoy in their leisure time. It's quite a transformation.
4. Cijin Island
Take public transportation to Cijin Island and have a look around. The island is small but big enough to have parks, temples, excellent restaurants, and a slower pace. Rent a bicycle, scooter, or even an electric Thomas the Train (like we did!). Wait for sunset by the beach and enjoy bright red clouds as the day ends. Return on the ferry and watch the motorbikes come roaring off the boat. Many people live on Cijin Island and commute to their workplaces on the ferry. Only motor scooters are allowed on the ferry, and watching them come aboard is a show!
5. Night Markets
Night markets are trendy. Food vendors usually specialize in one or two food items. Many sellers have taken over the business from their parents, who ran the food stand for years prior. Choose something that looks good and try it! I love the onion pancakes, noodle dishes, pork buns, and fruit drinks. Many of the vendors stay open until they ultimately sell out. Then they go home. They make everything fresh and sell it the same day.
6. 7-Eleven Stores
The ubiquitous 7-Eleven stores can be found on most streets in Kaohsiung. There are about 6,500 in Taiwan alone. They are more than just convenience stores. They provide services people need in their everyday lives. You can pay your bills, top off your cell phone minutes, buy bus and train tickets, get groceries and household items, and get hot food (noodle bowls, hot dogs, fried chicken, toasted sandwiches, etc). They have machines that make a good latte or cappuccino, too. If you are traveling, you can have your luggage forwarded to your next destination. They also ship packages for you and receive packages from Amazon and other delivery services.
Pro Tip: If you need help calling a taxi, pop into a 7-Eleven store and ask them to call one for you! We have seen the same level of service at 7-Eleven stores in Japan and Thailand.
7. The Dragon And Tiger Pagodas
In the Lotus Lake of the Zuoying District, the Dragon and Tiger Pagodas are guarded by a dragon and a tiger. I'm told that you must enter the pagodas by walking through the mouth of the dragon and exiting the pagodas through the mouth of the tiger. Failing to enter and go this way is considered bad luck.
Pro Tip: A visit to Taiwan is best scheduled from November to February. Once March rolls around, the weather becomes hot and humid. Summer months are nearly unbearable, so go when the temperatures are moderate and the weather is good. Airfare is usually lower in winter, too!
8. Fresh Fruit
My wife is crazy about fresh fruit. A lot of that has rubbed off on me. Taiwan has an abundance of really excellent fruit and vegetables. I look forward every day to enjoying fresh fruit and smoothies when visiting any city in Taiwan, but pineapple is my favorite. It is lovely and tastes slightly different than the pineapple we're used to getting in the United States. While in Kaohsiung, you should also try…
Dragon Fruit
If you've never tried dragon fruit, you are missing out. They look strange outside but are sweet and delicious when you cut them up. Inside are tiny black crunchy seeds that you eat. When buying fruit, I always ask the seller to cut up one or two and put them in a plastic container so we can enjoy them right away. What color do you guess they are inside? Hint: Some are red, and some are white! Quite a contrast with the black seeds.
Papayas
My first visit to Taiwan was in 1985. Walking through the night market, my wife sat me down for my first papaya and milk drink. I've been hooked ever since. It's not too sweet, which I like. It has a creamy texture like a milkshake. Since then, the only time I can get it is when we go back to Taiwan. I sometimes make it at home, but it doesn't seem the same. Grab one if you have a chance. They're perfect and refreshing.
Wax Apples
The wax apple (or water apple, as some call it) is a strange, bell-shaped fruit. It has a softer texture inside than an apple, not as sweet. However, they grow on you. They are a must-try if you get the chance. Ask the seller to cut and package some for the road or lunch. They make an excellent snack while traveling on the train or driving to your destination.
Custard Apples
The custard apple (sometimes called sugar apple and Buddha's Head) has white flesh that is sweet and creamy, with large shiny black seeds. Eating it does remind you of custard. I've never had anything like it. Another must-try if you see it in the market! Ask them to cut some up for you.
9. People Watching
Since I do not desire to drive while in Kaohsiung, we take public transportation and taxis. Most people find that the quickest and best transportation is the motor scooter. They are everywhere! They use less gas and are easier to park than a car. No wonder swarming hordes of scooters are lined up at every traffic light. I make a game out of watching for the craziest things being transported on these tiny scooters. This time I saw a family of four on a scooter. I've seen as many as two adults and three children riding in traffic on a scooter.
People carry their groceries, pets, boxes, and bags through the streets on motor scooters. Because of the traffic congestion, a scooter will get you there much faster than a car. Dogs are trained to wait outside on the scooter until the owner returns.
For more information on traveling to Taiwan, check out these articles: