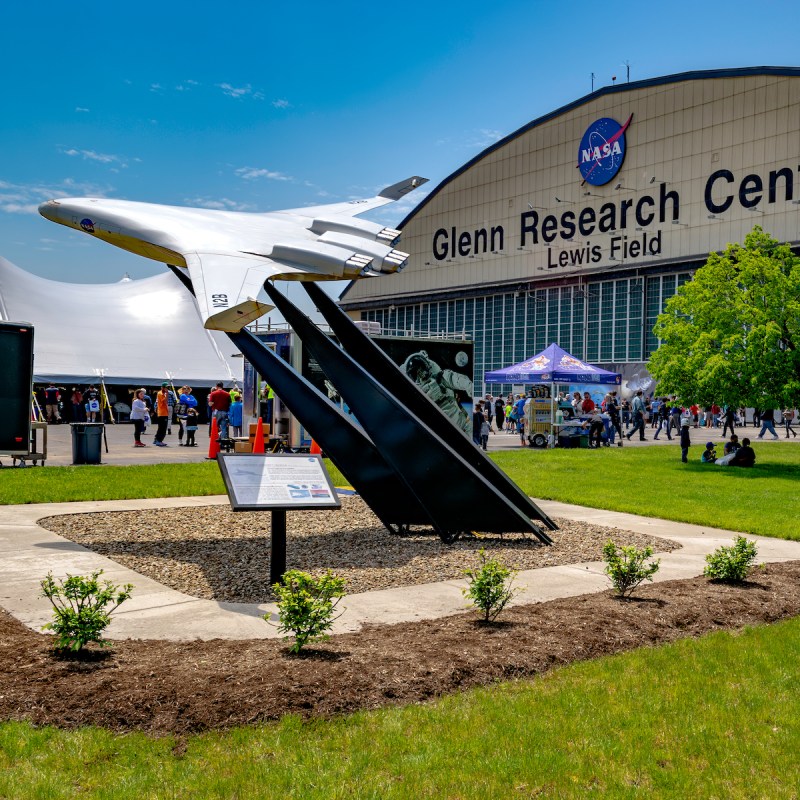 The public will have an opportunity to tour one of NASA's most famous facilities for the first time since before the COVID-19 pandemic.
NASA's Glenn Research Center in Ohio will offer in-person tours for the first time since 2019, but the options are limited.
NASA will host the tours on just six dates from April through November, giving visitors a behind-the-scenes look at the research facility.
Tours will take place on five of the dates at the Glenn Research Center at Cleveland's Lewis Field. The August date, however, will take place at the Space Environments Complex at the Neil Armstrong Test Facility in Sandusky, Ohio.
On each date, four 45-minute tours will be offered beginning at 8 a.m. Visitors will see where the scientists, researchers, and engineers work on technology for NASA's space missions.
Tour dates will be April 29, May 20, August 12, September 23, October 7, and November 4.
Reservations are required and are expected to go quickly. Since the number of requests is expected to exceed availability, tickets will be granted via a random draw.
Attendance is limited to U.S. citizens and lawful permanent residents of the country.
These tours are the only opportunity to see inside the facility, which is closed to the public the rest of the year.
NASA officials recommend the tours for those ages 10 and older due to some of the complex topics that are covered.
Related Reading: