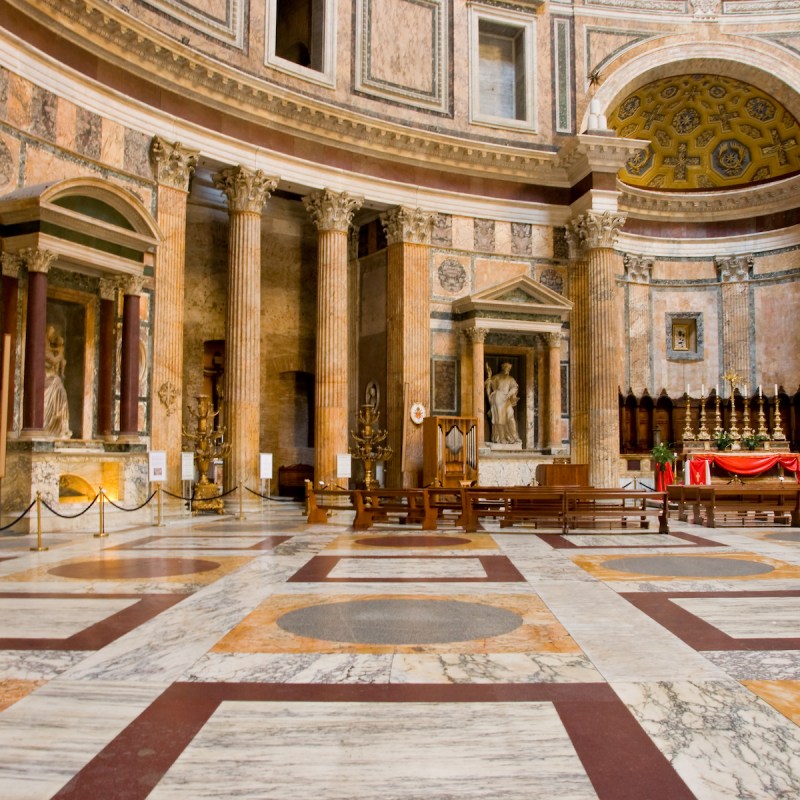 The most visited cultural site in Italy will no longer be free to visit.
Italian church and culture officials have agreed to begin charging to enter the Pantheon — the ancient Roman temple that draws millions of visitors annually.
Officials will charge visitors 5 euros, or about $5.30, to enter the building that has stood in Rome since the reign of Augustus in the 1st century. Visitors aged 25 and younger will pay 2 euros, or about $2.10.
Entrance will remain free to Rome residents, those attending mass, and a few other exceptions.
Culture Minister Gennaro Sangiuliano told the Associated Press that the move was a matter of "good sense."
Proceeds from the entrance fee will be split, with 70 percent going to the government and 30 percent to the Diocese of Rome.
Visitors have never been charged to enter the Pantheon. Government officials considered a 2-euro fee shortly before the COVID-19 pandemic. In 2019, prior to the pandemic, the Pantheon had more than 9 million visitors annually.
The Pantheon is famous for its dome, which measures 140 feet in diameter and features a circular opening. The church took over the building in 609 and has worked hard over the previous 14 centuries to keep it in shape.
Visitors at the building were not happy with the announcement of a fee, according to The Local, a Rome publication for English speakers.
"If I had to pay, we wouldn't have gone in," Clara Dupond, a 21-year-old French tourist, told the publication.
Alessandra Mezzasalma, an Italian tour guide, called the move "shameful."
"The Pantheon, and historical monuments in general, are collective assets and they should remain open to everyone. Culture must be as inclusive as possible," she said.
Other historical churches throughout Rome do not charge an entrance fee, although some other historical structures, like the Colosseum, do charge a fee and require reservations.
Officials have not said when they will begin charging the fee or the logistics around entry — such as if reservations will be required or if walk-up visits will be accommodated.
For more travel news: