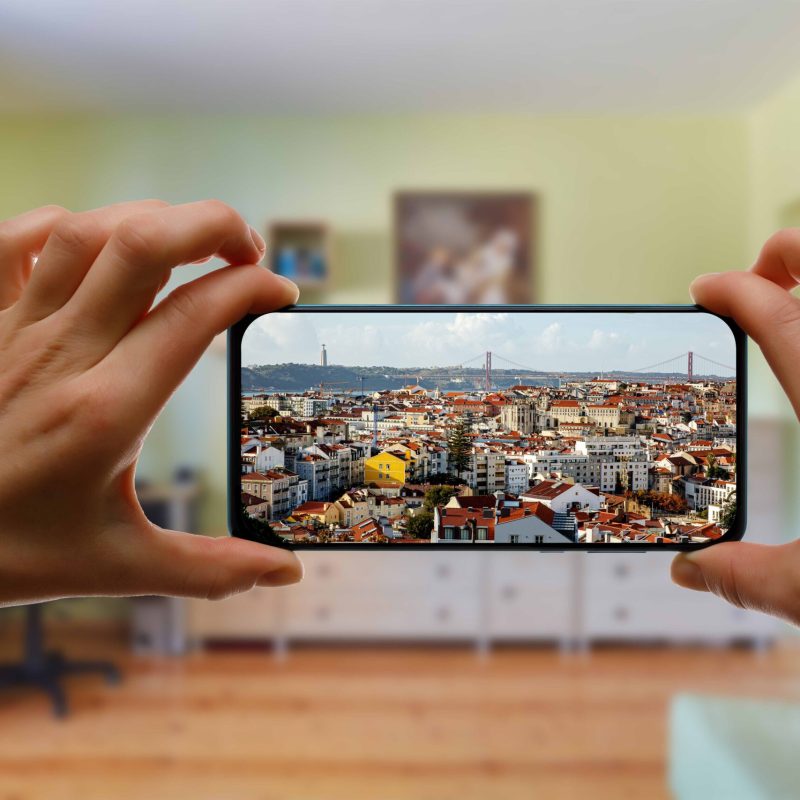 Planning a family trip abroad can be a fun and exciting experience, but it can also be overwhelming and time-consuming. Fortunately, Beeyonder is a great tool to help you plan your trip with ease. Whether you are wondering where to begin or want to compare destinations, Beeyonder is an excellent resource for researching and planning your trip.
What Is Beeyonder?
Experienced local guides share their knowledge in Beeyonder's 450+ private virtual tours and experiences. These interactive tours can be tailored for groups of any size. Here are the types of tours that are offered.
Walking Tours
On a Live-Walking Tour, a local guide shows you around just as they would if you were there in real life. Explore everything from neighborhoods to popular attractions. Tours take place via Zoom and are interactive, so participants can ask questions along the way. That's right – throughout the tour, participants can speak to the guide just as if they were there in real life.
Live Presentations
In Beeyonder's presentations, a live tour guide transports you to another place via visual aids, such as videos, maps, and more. Like the walking tours, this type of tour is also live on Zoom, so participants can ask questions along the way.
Luxury Tours
Luxury tours offer a one-of-a-kind experience, like riding in a hot air balloon over Luxor. Not included in subscriptions or packages, these extraordinary tours offer unique ways of exploring, such as by boat or camel.
How Beeyonder Can Help You Plan A Family Trip Abroad
1. Get Inspiration
Beeyonder's online tours and experiences can inspire you to visit new places and try new things. Take a tour to get ideas for activities and experiences to include in your trip itinerary.
2. Explore Destinations With A Local
Virtual tours can give you a sense of what a destination is like before you go there. Beeyonder offers virtual tours of many popular destinations, allowing you to explore different cities, landmarks, and attractions. All tours are conducted live by a local vetted guide, so you have the opportunity to ask questions.
3. Save Time And Money
Virtual tours can help you narrow down your options and make more informed decisions about where to go and what to do. By exploring destinations virtually, you can save time and money by avoiding places that may not be a good fit for your family.
4. Plan Your Itinerary
Virtual tours can help you plan your itinerary more effectively by giving you a sense of how much time to allocate to different activities and attractions. Beeyonder's virtual tours can help you prioritize what to see and do during your trip.
5. Share With Your Family
Easily involve your family in the trip-planning process by going on a Beeyonder tour together. Not only can you get their input this way, but it also gets them excited about the trip. Easily interact and share the tour with your family, wherever they may be.
Book A Beeyonder Tour Today
Beeyonder can be a valuable tool for planning a family trip abroad. By exploring destinations virtually, you can save time and money, and get inspired to create the perfect itinerary for your family. Browse trending tours, new ones, and popular countries, or simply search by country, city, or topic.
Each experience has an itinerary, an introduction to your local tour guide, and what you need to prepare (internet, a Zoom account, and speakers or headphones). Once you book a tour, you'll receive a link to use when it's time for your tour — so easy! Add a sensory package for suggestions such as recipes to make, related books to read, and even souvenirs you can buy.
Book your Beeyonder tour two to three weeks in advance of the tour date you have in mind to give guides plenty of time to prepare and plan your tour. Happy planning, and touring!