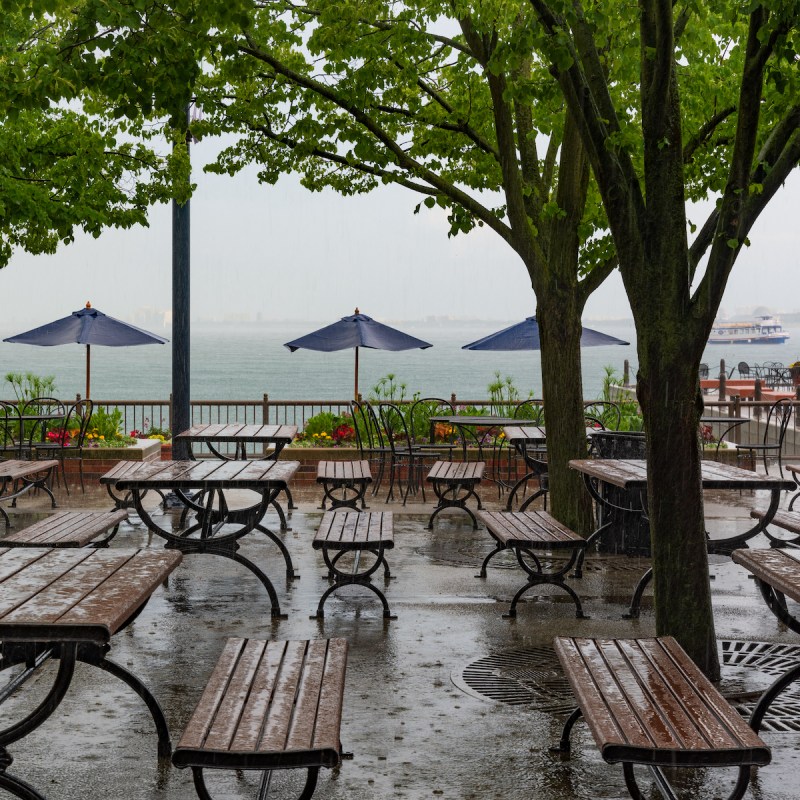 As people across much of the United States prepare for winter storms and the subsequent clean-up, it's understandable if their thoughts turn to warm weather and summer activities.
Now, right on cue, the Farmers' Almanac has published its 2023 summer forecast to give readers a resource to help make plans — and also know what to expect. By the way, in a hint of what's to come for most of the U.S., the Farmers' Almanac calls the forecast "Summer Forecast 2023: Sizzles Return."
"Our forecast is pointing toward a long, hot summer with the heat feeling unrelenting, hanging on from June through September," Peter Geiger, editor of Farmers' Almanac, said in a statement. "Even regions in the North will see very warm temperatures, and for some places, dry conditions as well."
In fact, "summer may bring record-breaking temperatures that might make this summer the hottest summer in the last century," according to the forecast.
Let's get right to it. Here is the Farmers' Almanac's 2023 summer weather forecast for the United States.
The Big Picture
The heat this summer "will seem unrelenting" for people in many parts of the country, as Geiger noted. From June through early September, temperatures in many states will climb higher than 90 degrees and may even top 100 degrees, the forecast explains.
"July is forecast to start off quite hot in many areas with some sweltering conditions for the 4th of July holiday," the forecast continues. "The middle of August is when you may want to find a cool spot to hide from the conditions outdoors. Plenty of triple-digit temperatures and high humidity are expected to heat up most of the country."
Meanwhile, the Northeast will see thunderstorms and possibly heavy rain around June 20–23 — the Ohio Valley may also see heavy rain then. At the same time, showers and even some thunderstorms will occur in the Southeast, North Central, and South Central areas of the country.
On the other hand, also in late June, hot and dry conditions will persist along the West Coast, according to the forecast.
Local Area Forecasts
Here's what you can expect in your local area or areas you plan to visit this summer.
Washington, Oregon, And Idaho
People in Washington, Oregon, and Idaho can expect a summer with average temperatures and dry weather this year, according to the forecast.
California, Nevada, Utah, And Arizona
California, Nevada, Utah, and Arizona, unfortunately, won't be getting relief from the ongoing drought or threat of wildfires this summer. The Farmers' Almanac's forecast calls for a "sizzling, arid" summer in those states.
Rockies And Upper Plains
People in states from the Rocky Mountains all the way to the Mississippi River can expect "broiling, wet" weather this summer. Those states are Montana, Wyoming, Colorado, North Dakota, South Dakota, Nebraska, Kansas, Minnesota, Iowa, and Missouri.
New Mexico, Texas, Oklahoma, Arkansas, And Louisiana
Like their neighbors slightly to the north, people in New Mexico, Texas, Oklahoma, Arkansas, and Louisiana will need to plan for a hot, wet summer. The forecast for these states calls for "sweltering" temperatures with "tons of thunderstorms" this summer.
Great Lakes Area
Anybody living in or visiting Illinois, Wisconsin, Michigan, Indiana, or Ohio will need to plan for a summer that is "warm-to-hot" and "soggy," according to the Farmers' Almanac.
Northeast
Northeastern states are in store for a "scorching, dry" summer this year, the forecast continues.
Southeast
If you live in southeastern states, as well as Kentucky, West Virginia, and Virginia, you'll need to make sure your umbrellas are handy this summer. The Farmers' Almanac's forecast calls for summer in those states to be "oppressive, showery, thundery."
Hurricane Outlook
The Farmers' Almanac's summer forecast also includes a hurricane outlook.
The long-range forecast suggests there will be a possible hurricane threat from the Gulf Coastal States northeast to the mid-Atlantic Coast sometime in the third week of August. Then, another hurricane threat for the Atlantic Seaboard will occur in late September, around the equinox on September 23, the forecast continues.
Finally, another hurricane may threaten the Southeast Coast around Columbus Day weekend, October 7–9, according to the forecast.
A Word About Forecast Accuracy
The Farmers' Almanac notes that it has accurately published long-range weather forecasts since 1818. The key to those forecasts is a set of astronomical and mathematical rules developed by David Young, the publication's first editor.
"We still use the rules originally set forth by David Young in 1818, however, we have augmented those rules with other methodologies that have been developed in the ensuing 205 years, which take into account studies of solar activity, lunar cycles, and similar weather patterns relating to El Niño and La Niña cycles that have been recorded by NOAA," Caleb Weatherbee, the official forecaster for the Farmers' Almanac, told TravelAwaits in an exclusive interview.
By the way, Weatherbee is a real person. The name "Caleb Weatherbee," on the other hand, is "actually a pseudonym that has been passed down through generations of Almanac prognosticators and has been used to conceal the true identity of the men and women behind our predictions," Weatherbee told us.
If you want to check the accuracy of the Farmers' Almanac's forecasts, be sure to also read Farmers' Almanac Predicts Cold, Snowy Winter For Most Of U.S., Here's Where It Will Be Mild And Dry. See how well the Farmers' Almanac's forecast predicted winter for your area.
Finally, now that you're thinking about warmer weather, be sure to also read our summer travel content, including: