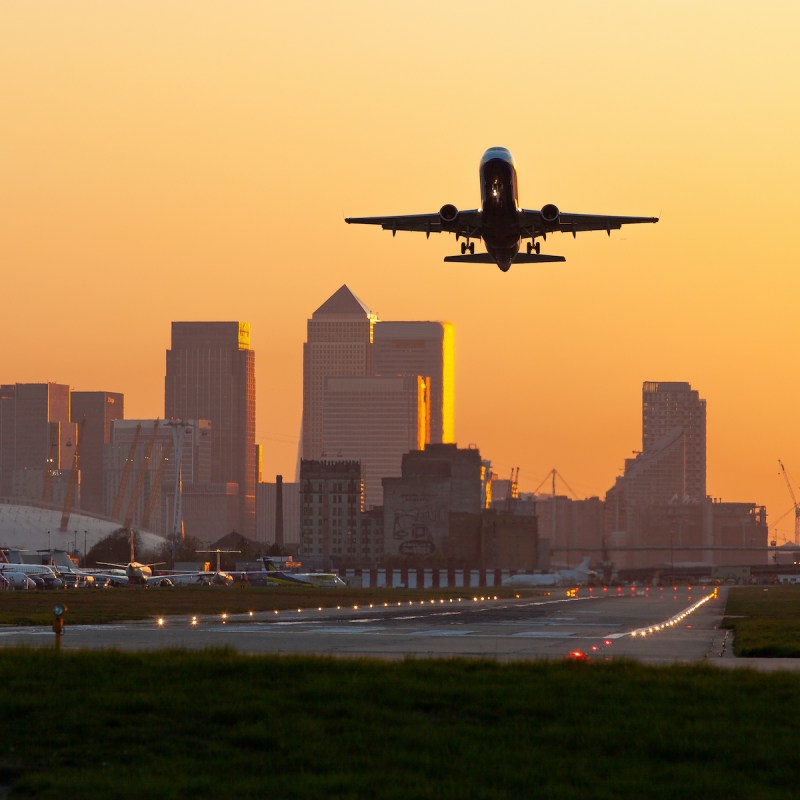 Anybody who has been in an airport lately knows that the number of people flying continues to climb rapidly. Some travel experts even expect the number of air travelers this spring to surpass pre-pandemic numbers. Unfortunately, if you'll be one of those travelers this spring and your plans entail visiting Europe, you'll need to remember that inflation is high in many European countries. Consequently, European workers demanding higher pay to cope with rising inflation are striking — and plan to stage strikes throughout the spring.
Here's a quick look at labor strikes and planned labor strikes in some European countries.
Britain
March 15, Easter Weekend
The Public and Commercial Services Union has announced it will stage a one-day strike of 100,000 civil service and public sector workers on March 15 to call attention to their demands for higher pay as well as concerns about pensions and job security.
That strike is expected to include Border Force staff as well as London Underground train drivers.
Meanwhile, in another development, more than 3,000 security guards, engineers, and firefighters who work at Heathrow Airport in London are currently voting on whether to strike over low pay, according to Euronews. If the workers, who are members of the Unite union, vote in favor of striking, the shutdown would likely take place over the busy Easter holiday period.
France
March 7
Union workers upset over the government's plan to raise France's retirement age from 62 to 64 are planning a mass strike on Tuesday, March 7. Inter-union officials are pledging to bring "France to a halt," during the coordinated strikes, according to Le Parisien.
As an inter-union coordinated action, the strike will involve workers across many sectors, including France's national railway operator, SNCF, as well as public transport workers and possibly air-traffic controllers.
After that, union officials will discuss the possibility of switching to rolling strikes that continue through spring.
Germany
Ongoing
Public transportation workers who are members of the trade union Verdi went on strike in six German states on March 3, in a continued battle over wages, according to The Local.
The strike comes as the union continues to demand a 10.5 percent pay raise, or at least €500 more pay per month, to help union members cope with rising inflation.
The states affected by the strike are Hesse, North Rhine-Westphalia, Baden-Württemberg, Saxony, Lower Saxony, and Rhineland-Palatinate.
If there is no agreement in the third round of collective bargaining with the government on March 27, union members will vote to determine whether or not strikes will continue through spring.
In another development, employees of rail operator Deutsche Bahn have also vowed to strike this spring if the company fails to meet their demands for higher wages, according to DW (Deutsche Welle) Germany's international broadcaster.
Italy
Ongoing
There are, and will be, strikes among numerous labor unions in Italy this spring. For instance, baggage handlers, railway staff, and some local public transport workers will strike throughout March, according to the Ministry of Infrastructure and Transport.
Spain
Ongoing
Air traffic controllers in Spain have already staged walkouts on Mondays in February as they demand negotiations over pay raises, Euronews reports. Now those workers are also discussing possible walkouts on Tuesdays in March.
Meanwhile, Swissport Handling, a Swiss company that provides ground-handling services for several major airlines, has confirmed that its unionized ground services and cargo handling workers are planning to strike between now and Easter. The workers, who have been demanding better working conditions for more than 8 years, will stage 24-hour walkouts every Monday, Tuesday, and Thursday through April 13, according to Euronews.
Those walkouts are planned for airports at Madrid-Barajas, Barcelona-El Prat, Reus, Alicante, Valencia, Murcia, Málaga, Almería, Salamanca, Valladolid, Burgos, Logroño, Zaragoza, Huesca, Lanzarote, Gran Canaria, and Tenerife Sur.
It should be noted, however, that it isn't clear what impact those walkouts will have on air travelers. That's because Spanish law requires unions to at least provide minimum levels of service, according to The Mirror.
Know Before You Go
The possibility of strikes doesn't necessarily mean you should cancel or change your travel plans. Instead, since the strikes are typically planned and announced well in advance, it's possible to plan your trips around those strikes so you won't need to travel on those dates.
One way to plan for strikes so you aren't inconvenienced is to check local news sites for the destinations you plan to visit. You can also monitor the websites of your destination's city or country government officials for updates.
For more about changing travel requirements, be sure to read our Travel News content, including