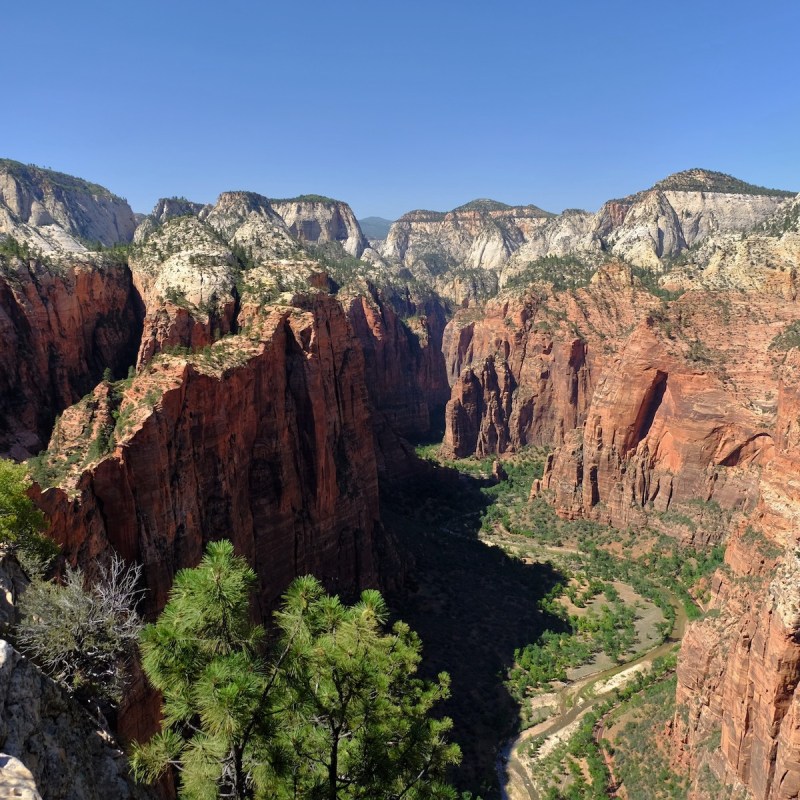 Climbing routes on cliffs in Zion National Park are temporarily closed because it's nesting season. The closures began on March 1 and will remain until park staff and volunteers see that the baby birds have left their nests.
"These birds are especially sensitive to being disturbed while they nest. If disturbed, a nesting pair may abandon their nest site and not return until the following year," the National Park Service said in a press release.
Climbing Route Closures
The route closures in Zion National Park are chosen because these areas have been used in the past as nesting sites and are often also used by climbers. Large areas of the park are closed at the start of the season so the raptors can pick where they choose to nest. Areas that birds do not use for nesting sites will be reopened sooner than others.
The following cliffs in Zion National Park are now closed:

Angels Landing (hiking route remains open)
Cable Mountain
The Great White Throne
Isaac (in Court of the Patriarchs)
The Sentinel
Mountain of the Sun
North Twin Brother
Tunnel Wall
The East Temple
Mount Spry
The Streaked Wall
Mount Kinesava
All other cliffs will remain open. Climbers are asked to check Zion National Park's Seasonal Climbing Closures website and download the 2023 Guide to Zion National Park's Season Raptor Closures to get a map of specific closures. The website will be updated as nesting is completed and cliffs will then reopen to climbers.
Nesting Activity In Zion
Park wildlife biologists will monitor nesting activities of California condors and peregrine falcons. They are sensitive when establishing a nest and climbers will be seen as predators. If a climber gets in or close to a potential nesting site, the birds could abandon the area or become aggressive toward that human.
The California condors have longer nesting seasons so some areas may be closed for a longer period of time.
Raptors In Zion
The California condor and peregrine falcon were listed as endangered species in 1970 under the Endangered Species Act. They were placed on the list because of DDT, an insecticide that caused the birds to lay thin-shelled eggs that broke easily, killing the embryo inside.
The United States banned DDT in 1972. Through that ban, and captive breeding programs, populations grew and the birds were taken off the list in 1999.
To read other articles about Zion National Park, check out: