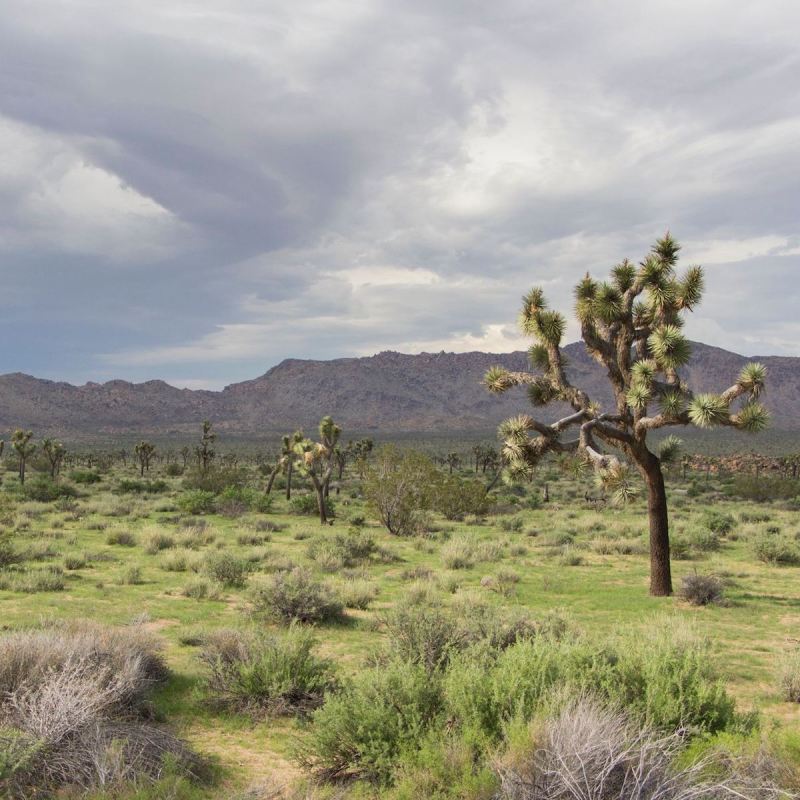 "It's a wonderful life." This thought frequently came to mind during my career as a park ranger. The national park sites where I worked represented, for me, the finest examples of what filmmaker Ken Burns described as America's best idea — the creation of the National Park Service.
One of the most common questions visitors ask park rangers is "What are your favorite spots to see in the park?" Listed below are my answers to that question.
1. Chaco Culture National Historical Park
New Mexico
Chaco is a place of mystery and beauty amid the high desert landscape of Northwest New Mexico. The park protects the ruins of an ancient culture we now call Ancestral Puebloan. Scattered along a wide, shallow canyon are the remains of well-designed and carefully constructed stone structures called Great Houses that reveal the creativity of the industrious people who lived here. Built between 800 and 1150 A.D., these sites remain a mystery when it comes to why they were constructed, how they were used, and why they were abandoned. When you visit the park, challenge yourself to find your own answers to these questions.
I have a special affinity for Chaco because it is where I began my ranger career. I spent two summers there assisting the park archaeologist with her field work.
Learning the basic methods of archaeology was by far my greatest joy but exploring the park in my off-duty time was a close second. I discovered a place called Wijiji and returned there many times. Built between 1110 and 1115 A.D., it was the last of the Great Houses and, unlike other sites; it was constructed quickly and abandoned just as quickly. Wijiji is quiet, off the beaten path, and a great place to reflect and relax. It's an easy 3-mile roundtrip hike along an old dirt road. I suggest allowing three hours to do the hike and view the site.
Pro Tip: For those who desire a less strenuous adventure, you can drive to Pueblo Bonito and view the greatest of Great Houses at Chaco. Pueblo Bonito had 800 rooms and the back wall rises five stories.
2. Haleakala National Park
Hawaii
Located in Hawaii on the island of Maui, Haleakala National Park protects a landscape that ranges from tropical sea level habitat at Kipahulu to the 10,000-foot, desert-like summit of a dormant volcano. Be prepared for surprises and stunning vistas.
Haleakala means House of the Sun, and this is the place to view sunrise. Today thousands of visitors make the early morning drive to the summit to see this often spectacular event. During my 6 years at the park, I frequently witnessed this event, but never lost the sheer joy in seeing the sun rise above the rim of the volcano. You can count the summit sunrise as my favorite thing to see in the park.
Pro Tips: If you decide to make the journey, be prepared for the long, dark, pre-dawn drive and changing weather conditions from balmy temperatures at sea level to high winds and freezing rain at the summit. Check the park's website for more information about sunrise at the summit. Allow 2.5 to 3.5 hours for the drive depending from where you begin.
3. Mount St. Helens National Volcanic Monument
Washington
After 40-plus years, the eruption of St. Helens still reminds us of the power of nature to shape our planet. Following the eruption, I worked at the monument as an interpretive ranger and presented programs at a place called Windy Ridge. The ridge is on the south side of the mountain, only 5 miles from the wide-open crater. On clear days, you can watch steam and gas venting from this still-active volcano.
And yes, Windy Ridge is my favorite place at St. Helens. Driving through a dense forest along a 36-mile, paved road from Randle, Washington, you suddenly emerge into the "blast Zone" that surrounds the volcano. This zone is where the lateral explosion of gas and shattered rock blasted out at over 600 miles per hour and leveled a mature forest as far as 20 miles from the crater. This scenic drive has numerous pull-outs that provide stunning views of the volcano. When you visit the monument, be sure to make the drive to Windy Ridge.
Pro Tip: The summer months are the best time to visit. Give yourself at least a half day to see these sights.
4. Dinosaur National Monument
Colorado, Utah
I worked at Dinosaur shortly after the blockbuster movie Jurassic Park was previewed in theaters. The park's visitation rose dramatically with the public's renewed interest in dinosaurs. Quarry Exhibit Hall is a large building constructed over a massive slab of rock that exposes over 1,500 fossilized bones of giants like Allosaurus (a smaller version of T. rex), Apatosaurus, and Stegosaurus.
During my time at the park, I gave talks, led hikes, and answered questions in the busy visitor centers. One of my programs was at Cub Creek rock art site — my favorite place to go in the park. The site has numerous petroglyphs — images etched into the smooth rocks. They were left by those we now call The Fremont Culture and are open to your own interpretation as to their meaning. Imagine sitting there a thousand years ago and pecking images onto the rock. You are sending a message, but what is it and why did you leave it? The Cub Creek site is a 10-mile drive from the Quarry Visitor Center, and it's a short walk to the petroglyphs.
Pro Tip: The park protects over 200,000 acres of high desert environment that straddles the Colorado-Utah border. Summer is the peak visitation season, so be prepared for crowds and temperatures that can soar above 100 degrees F.
5. Joshua Tree National Park
California
Joshua trees are a mystery. They're not really trees as they have no annual rings and are more closely related to palms and grasses. They can be 50 feet tall and two feet in diameter and grow almost exclusively in the Mojave Desert — one of the driest places in the U.S.
Joshua Tree National Park is a great destination for rock climbing, wilderness exploring, and hiking. The park covers almost 800,000 acres, half of which is designated wilderness. Located in southeast California, it is the meeting place of two distinct and very different ecosystems: the Mojave and Colorado deserts. If you have never experienced the desert, this is your chance to explore and expand your horizons.
My all-time favorite hike is at a place called Skull Rock. This is a 1.7-mile loop trail that takes you past large, granite boulders, Joshua trees, and stunning desert vistas. Bring your camera for some of the best photo ops in the park. Skull Rock trail is an easy walk with some minor up-and-down sections. The drive from Joshua Tree Visitor Center to the trailhead is about 40 minutes. Ask at any of the three visitor centers for directions. Bring water, a hat, and sunglasses, and wear good hiking shoes. I like this trail because it gives easy access to a typical Mojave Desert landscape.
Pro Tip: When driving in the park, it is recommended you stay on paved roads to avoid getting lost or stuck in the sand. GPS/cell devices often lose service in the park and are known to provide misleading or false directions.
6. Fort Vancouver National Historic Site
Washington
My first experience with living history happened at this park. I led guided tours dressed in historic costume from the 1820s.
Fort Vancouver lies along the Columbia River in Southwest Washington state. Stories of people, history, and the settlement of the Pacific Northwest converge in this restored site. From 1824 to 1860, it was the headquarters for the Hudson's Bay Company — a private fur trading business. Today, the reconstructed fort takes you back to a time when animal fur was called soft gold and European markets required beaver pelts to meet the frenzied demand of the fashion world.
Be sure to include in your visit a tour of The Chief Factor's House. This is a tastefully furnished home for the Chief Factor (CEO) and his family and my vote for the best reconstruction project at the fort. Check with the park's website for tour times and dates.
These are a sampling of my six favorite park sites. I hope you will enjoy your journey to America's best idea — the National Parks System.
Pro Tips: When you visit national parks and other federal recreation sites, take advantage of the America The Beautiful annual pass. For $80 per family, you have unlimited access for a year. Better yet, if you are 62 or older and a U.S. citizen, you can buy a Senior Pass for $80 and it is good for a lifetime. If you travel to any national park sites, a great resource is the NPS App. This is your guide for accurate, concise, and informative details on weather, trail conditions, and much more at the 400-plus sites in the national park system.