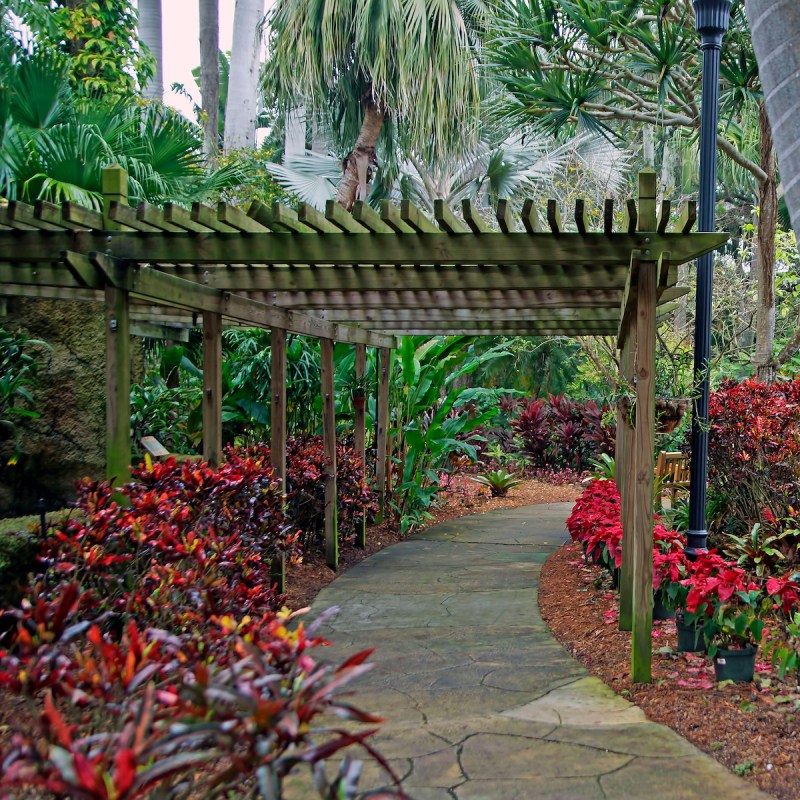 A little miracle in my life has changed my travel patterns. Her name is Layla, and we were already planning our first grandma, grandpa, mom, dad, and baby taste of grand-travel 2 months in.
My son and his wife had their sights set on a beach vacation in December to St. Pete Beach when Layla would be 6 months old and sunscreen-eligible. Avid travelers that we are, however, we couldn't wait to take her on the road and booked a first mini-vacay to Stuart Beach, a lesser-known shore leave on Florida's East Coast, at age four months. After that, we immediately began mapping out future destinations with great accommodations to house the five of us near family attractions.
Note: I have been hosted by all three resorts covered, but opinions and recommendations are all my own.
1. Stuart Beach
Aaron, his dad, and I fondly remember trips to Martin County starting when Aaron was a tot and continuing through his surfer-dude teen years. Indian River Plantation, once a single spread-out beach and golf resort, was fondly embedded in our happy memories, so that's where we threw the first dart.
Now a collection of accommodations that include a Marriott resort and short-term vacation condo rentals through Water Pointe Realty Group, Indian River Plantation's inventory offers diverse options. We stayed in a two-bedroom beachfront condo with a full kitchen and living area amenities. The elevated (third floor) view of Stuart's Atlantic-washed tawny sands meant we could enjoy the beach all day long without exposing Layla's porcelain skin to sun rays.
However, of course, we could hardly take her on her first beach outing without a proper baptism into the ocean. The ritual dipping of the feet took place the first morning under cloudy skies. Layla, dressed in her flamingo-flocked swimsuit and corrective, sea-themed baby helmet, looks skeptical in all the pictures and videos, but only came to the verge of a pout at one point. Mom and dad picked up seashells to decorate a picture frame they later would make to preserve the moment.
Aaron had the rest of the day planned. He has, after all, traveled with his travel-writer mom for 32 years, even collaborating with me on teen travel articles. The first stop after breakfast in Stuart was the Children's Museum of the Treasure Coast in neighboring Jensen Beach. We climbed aboard a pirate ship and played with a model railroad. The highlight was Layla catching a tarpon in the Fishing & Boating Exhibit — with the help of mom and grampy landing the cloth fish with a magnet in its mouth. More photos.
Lunch was adult time at Ocean Republic Brewery in Stuart, family (and dog) friendly with indoor and outdoor seating. For dinner, we returned to Conchy Joe's Seafood in Jensen Beach, where Aaron once ordered "dinosaur bones" from the kids' menu. There are still kid-friendly items (no dinosaur bones, however) on a coloring/puzzle menu and an old-island Keys vibe that Layla slept through, but families all around us enjoyed.
The next day, we followed breakfast at Seaside Café, a tiki at Stuart Beach public access, with a visit to the Elliott Museum before heading back home. The Elliott has matured greatly since our last visit with a sophisticated showcase of nearly 100 vintage cars, a 1931 Ford Model-A school bus kids can board, and scavenger hunts to also keep them engaged.
2. St. Pete Beach
Layla's proper sand immersion, however, waited for her six-month celebration at TradeWinds Island Resorts on St. Pete Beach, the ultimate Florida family resort. With its patent brand of soft, sugary, white-sand beach, it makes the perfect sandbox experience. Watching my granddaughter discover the texture and feel-good fluidness of a puddle of sand, which inevitably ended up in her mouth, was pure glee.
Our two-bedroom villa with a kitchenette well accommodated our schedule of napping and snacking. We briefly considered getting out to explore the wealth of family attractions in the Tampa Bay area — from historic old-school Sunken Gardens to bucket-list Busch Gardens — but found so much to do at the 40-acre resort. We got in the car only for lunch one day at Sea Dog Brewing Co. on Treasure Island 10 minutes away. In case you haven't discovered, craft breweries are largely designed for family entertainment. This open-air one has game tables and a full food menu with kids' items.
At the resort, we had our choice of a half-dozen dining options, plus bars, a Pizza Hut, and an ice cream shop at the Island Grand portion of the resort where we stayed. TradeWinds also encompasses its adjacent RumFish Beach Resort campus with a few more restaurants and bars, including RumFish Grille with three saltwater fish tanks. In the largest, at 33,500 gallons, guests can snorkel with local fish. There's also the Zing Ray Zipline for adventurers at RumFish resort.
Back at Island Grand, the three-story inflatable High Tide Water Slide on the beach is the best kid attraction. Families also love pedaling a paddleboat through the inland waterways around Pirate Island, complete with a beached pirate ship and ducks bobbing alongside.
The family activities are practically endless with a full array of watersports from kayaks and Aquabanas to a floating water park. Poolside crafts, duck-feeding, a touch tank experience, campfires with s'mores, magic shows, pool parties, cornhole tournaments… the list of organized pastimes goes on and on.
Then there's that beautiful, wide beach overlooking the kid-friendly waters of the Gulf of Mexico. Included in the resort fee, you get a one-day cabana use. That was perfect for Layla's first extended beach encounter. She could stay mostly shaded, take her 11:30 a.m. bottle and a nap afterward, and get her feet sandy. Like the rest of the family, she'll be returning to the beach again and again, now a true beach baby.
Pro Tip: Our go-to for breakfast quickly became Skidder's, a short and pleasant two-block walk away. Greek in heritage, its breakfast menu offers all our family favorites perfectly executed — cheese blintzes, eggs benedict, pancakes, huevos rancheros, and the yummiest home-fried potatoes. Plus, it's much more budget-friendly than the breakfast options at the resort.
3. Key West
Based on my Florida travels through the years, I am now dreaming of places to which I'd love to return with my granddaughter. Key West isn't the first place that comes to mind when one is planning a multi-generational getaway, but Parrot Key Hotel & Villas adjusted that picture to bring family more into focus.
Distanced from the famed madness of Duval Street and the Old Town district, it creates its own, quieter mini-version of Key West on the island's outskirts. This version has all the white picket fences, clapboard houses trimmed in gingerbread, balconies, and Victorian nuances you will find in Old Town and even a great bar with fun craft cocktails.
The best news is it has its own beach on the property, hidden by mangroves and strung with hammocks. Sunset Pier juts out into the Gulf of Mexico for a private, exclusive version of what everyone flocks to Mallory Square and Pier for come day's end. That legendary sunset celebration may require at least one visit, however, and Parrot Key makes that easily doable with a free shuttle to Old Town or Smather's Beach on the island's other side, where the beach scene is also legendary.
For older kids, Old Town has its appeal. Aaron, as a tween-ager, loved quirky Key West Cemetery and the ghost tours. One of my favorite family attractions is free: The Florida Key Eco-Discovery Center. The center lets you explore the exquisite coral reef system that lies offshore completely dry with hands-on (and in the case of a stand-up paddleboard virtual exhibit, feet-on) experiences.
Other nature-related favorites include the Key West Aquarium and Key West Butterfly & Nature Conservatory. The wannabe pirates in the family should not miss the Key West Shipwreck Treasure Museum. Take a nourishment break along the waterfront. Half Shell Raw Bar at the Historic Seaport has the proper salty air and kid-casual feel.
You could also stay right on property at Parrot's Key for breakfast, lunch, and dinner at The Grove Kitchen & Bar, nestled among the resort's four swimming pools surrounded by jungle-like native vegetation. Dig into pizza or go brave with a Key West specialty such as local pink shrimp or conch fritters. Plenty of other family-friendly restaurants plus a supermarket lie within walking distance.
With up to three bedrooms, the villas at Parrot Key are made for families, sleeping up to eight. Clean and roomy by design, they fit perfectly with the easy, breezy, Keys-y lifestyle. The Villa Stay and Play Package includes family excursions out on the crystalline waters the Keys are famous for. The three-night getaway builds in a dolphin tour, scavenger hunt, and other family games.
Pro Tip: The shuttle to Old Town runs until 4:40 p.m. and drops you near the Conch Tour Train station. The train is fun for kids and an easy way to get around to Old Town attractions with a historic overview of the fascinating destination.
For more information on traveling to Florida, check out these articles: