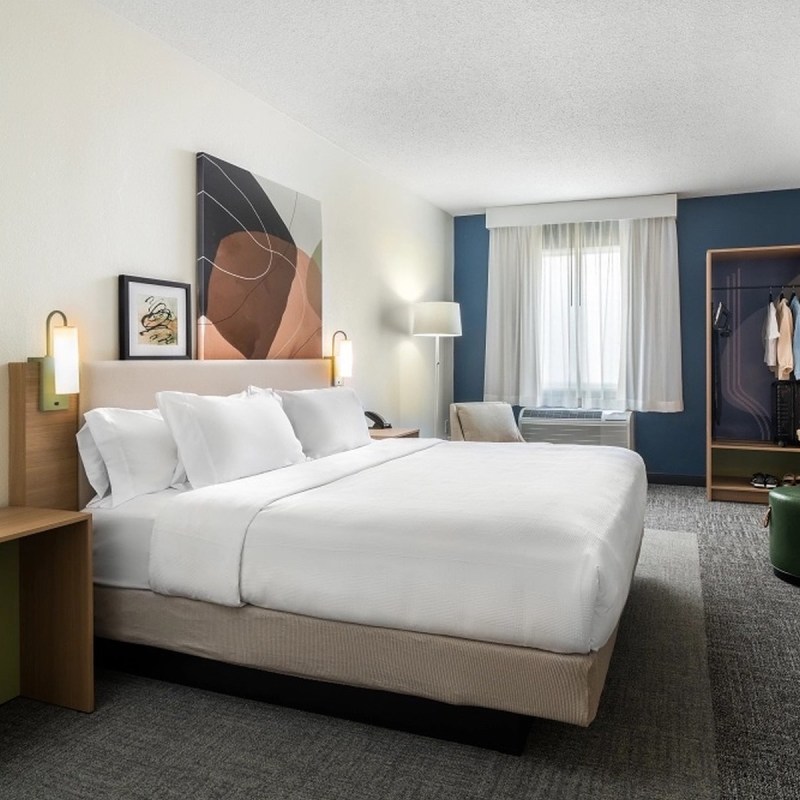 Hilton is adding to its large portfolio of brands by launching Spark by Hilton to compete in the premium economy category.
Hilton officials believe there is room for growth in the niche category.
"Hilton has pioneered the hospitality industry as we know it today, and we continue to grow our portfolio as our guests' and owners' needs evolve," Chris Nassetta, president and CEO of Hilton, said in a release.
"The debut of Spark by Hilton builds on that legacy of building world-class brands as we work to serve any guest, for any trip occasion, anywhere in the world."
Continued Growth
The addition of Spark by Hilton continues the company's rapid growth of late, having doubled its number of rooms over the past 15 years.
"True to its name, Spark by Hilton signifies the start of something great," said Hilton Chief Brand Officer Matt Schuyler. "A moment of ignition as we add energy and momentum into the category and deliver the most reliable and friendly stays."
Officials called the premium economy category both growing and underserved, leading to the launch. A date to open the first Spark hotels has not been finalized, but they expect it to be soon.
"Spark by Hilton was developed in close collaboration with our developer community, and we are thrilled by the positive feedback and excitement we have received to date," said Alissa Klees, the brand leader. "In fact, we already have more than 100 deals in various stages of development across the U.S., with the first properties anticipated to open this year."
Spark By Hilton Design
Hilton is hopeful of bringing the outside in with simple but colorful entrances. The public spaces will feature plenty of seating, a breakfast area, work areas, and room to gather. Guest rooms will focus on practicality with streamlined furniture, an open closet, an in-room refrigerator, and a work surface. The area off the lobby will feature a room for complimentary breakfasts, a bagel bar, and a 24-hour retail market. Spark will also be part of the Hilton Honors family with all of the benefits of the loyalty program.