Solo Traveler Snapshot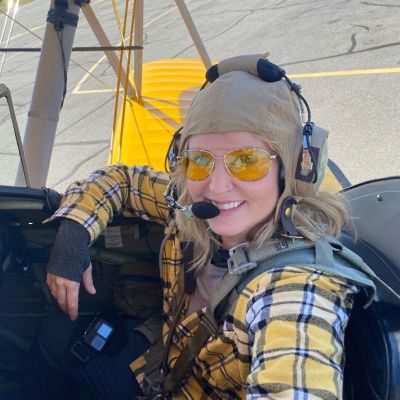 Name:

Tracey T.

Age:

58

Location:

St. Paul, Minnesota

Marital Status:

Divorced

Favorite Solo Trip:

Sedona, Arizona
Simple, encouraging words from a co-worker and life circumstances spurred Tracey to take her first step into solo travel, and she hasn't looked back. She spends time traveling to her favorite places in a van she rehabbed herself. She's learned a few tricks along the way and discovered what's really important in life.
Solo Traveler Inspiration
TravelAwaits: What inspired you to travel solo?
Tracey: When I was 28, my sister, Chris, died of cervical cancer and she was only 42 (she left a husband and two kids, 12 and 9). When she was in hospice and I was the only one in her room at the time, I wondered what she wished she would have done while she was alive. Ten years later, her husband, Frank, passed away at 52 of a brain tumor. The day we buried Frank, we found out that my dad had a massive stroke and was in the hospital. He wasn't expected to live but he did for another 3 years and eventually died in hospice of congenital heart failure at 72.
My sister, Pam, had many small strokes in succession when she was 62. She's 68 now and in an assisted living home. I take her out when I can to go to dinner and I also help take care of my mom who is going to be 93. My brother, Al, found out he had colon cancer when he was 56 and he passed away 3 years ago — 2 days after his 63rd birthday. These traumatic losses affected the course of what I would do next.
I am divorced and I have been a single mom to my daughter, Jessie, since she was 1. After high school, she moved to Seattle to go to college. In 2019, I decided to finally take some "me" time and fulfill a dream of buying a van and traveling cross-country. I bought a 2001 Roadtrek Versatile 190 and renovated it all myself. In September and October of 2021, I sold everything I couldn't fit in the van and gave up my townhouse. On November 7, 2021, I took off from the driveway and started traveling cross-country for the winter. I came back in April of 2022 and I'm planning on leaving this week again for the winter.
Material things don't hold much value for me. I've realized that I would rather spend my time and money on experiences instead of "things."
First Solo Trip
TravelAwaits: What was your first solo trip?
Tracey: My first place to travel was to Phoenix to do NASCAR! I didn't know anything when I left the driveway. I didn't even know much about my van or where I was specifically going to stay. But, I had a map and I knew I could figure it out, and I did! I wasn't scared. I think I felt more focused on the process: getting from point A to point B, driving by myself, and where I was going to sleep that night. That's one thing I love about van life: It truly keeps you in the moment of what you need to do or how you are going to get to where you want to be.
Favorite Aspect Of Solo Travel
TravelAwaits: What is your favorite part of traveling solo?
Tracey: I love meeting new people all the time and just traveling alone on my timeframe. Plus, I'm very social but I love being by myself, too.
Favorite Solo Trip
TravelAwaits: What is your favorite solo trip so far and why?
Tracey: I would probably say visiting a clothes-optional resort in Georgia! I never thought I would go to one but it was something I wanted to try. I thought I would just be sitting inside my van for two nights. It wasn't at all what I expected and the property was beautiful; 84 acres of trails and beauty. There weren't many people there and I made really good friends with two of the guys there who are retired and stayed for the winter. I am actually meeting up with them at the beginning of next year and staying there for a couple months. I'm looking forward to our adventures!
Biggest Solo Travel Concern
TravelAwaits: What was your biggest concern before your first solo trip and how did you overcome it?
Tracey: I think my biggest concern was trying to figure out the time it would take to get to Phoenix for my adventure. I had a week to get there and I needed to make sure I stayed on track to get there in time. I went a longer route because I didn't want to go over mountains or run into snow. It all turned out fine and I made it in time. Another big concern is other drivers. Even if I am going the speed limit in the "slow" lane, there are people and big rigs that want to go over the speed limit and aren't very kind to regular drivers.
Favorite Travel Product
TravelAwaits: What is one product you cannot live without on your trips?
Tracey: My phone. I use apps like iOverlander, which has helped me so much in a pinch to find a place to sleep overnight. Most of my travel is boondocking and not paying for parking somewhere.
Best Advice For Solo Travelers
TravelAwaits: What advice would you give someone who is considering solo travel?
Tracey: It's in you. If you are feeling prompted, do it! It takes planning and it's not just something you jump into. I researched for 5 years and then found exactly what I wanted which was a Roadtrek. Also, I have no debt and I saved for my first winter traveling and it ended up costing twice as much a month than I thought it would. You can do it but just make sure you have a plan!
I know I had thought and researched it for years. I never told anyone because I thought they would think I was crazy. I finally told a friend on a walk during our break at the law firm I worked at and, to my surprise, he was so supportive. He said, "Tracey, I can see you doing that and I'm jealous!" Then, I told another co-worker and she started sending me buses for sale! Just that encouragement made a whole lot of difference in me believing that I could do it. Even if you don't have anyone to support you, know you are strong and capable enough to figure it out and do it if you really want to. Don't ever give up on your dreams!
Feel free to follow Tracey's van adventures at Ad-van-tures Over 50 on YouTube! Also be sure to check out her website, and follow her on TikTok and Instagram @advanturesover50.
And for more Solo Traveler Journals, check out these stories: