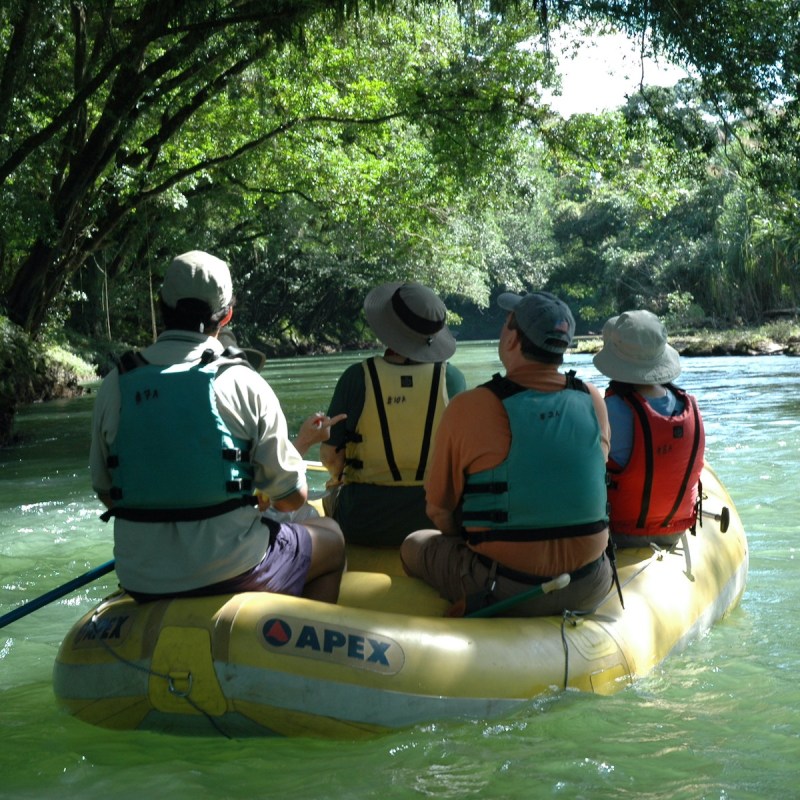 Planning, organizing, and setting out on a new-to-you destination can be overwhelming. The popularity and diversity of group tours geared towards retirees are skyrocketing. They offer experiences from hiking, touring, and cruising that will fit a variety of travel budgets.
I am a semi-retired travel writer and I love group tours. Recently I was fortunate to interview several travel executives whose companies specialize in group tours for retirees. I know you will enjoy the nuggets of good advice they impart.
Meet The Experts
Jeremy Hundt, chief operating officer at Landmark Tours, has been in the travel industry for decades and lived an enviable travel lifestyle. Landmark Tours was started in 1990 and has remained a family-run business for over 30 years, specializing in providing exceptional domestic and international group travel for retirees.
Ward Luthi is the president/founder of Walking the World. Started in 1987, Walking the World specializes in small group walking and hiking tours for travelers who are 50 and older. Whether Luthi is guiding cliff walks overlooking the Mediterranean coastline from the hills of the Cinque Terre or into remote canyons and through slickrock country in Arches and Capitol Reef National Parks, you will encounter unique and amazing topography step by step.
Ann Shannon is a Grand Circle Travel expert and vice president of customer and public relations for Overseas Adventure Travel. Overseas Adventure Travel is a leader and trendsetter in solo group travel. Many of their intrepid adventures do not require the dreaded and often expensive solo supplement. You will find many solo travelers on their expeditions.
1. Stress-Free Trip Planning
Planning an excellent adventure can be overwhelming. Where to stay, dine, and explore an area you are unfamiliar with is filled with pitfalls. With managed group tours, all the planning is managed for you, giving you the freedom to simply enjoy the ride.
Hundt told me, "Everything is planned so the travelers do not need to worry about anything. At Landmark, we also include the air, which isn't customary with tour operators without paying additional fees. More than the cost, guests appreciate that all of those details and logistics are handled for them. We often tell our guests that the hardest thing they have to do is pack for the trip. We will take it from there!"
"Small group tours in particular offer travelers over 50 the chance to journey off the beaten path with like-minded travelers to see more of the world and experience authentic glimpses of local culture. Travelers blend in with the locals to listen, learn, and experience the world like true travelers." Shannon also noted, "A tour operator like Overseas Adventure Travel handles all itinerary planning and travel arrangements, saving travelers the time it takes to research it all on their own. For many retirees, it's a time to step out of their comfort zones to learn more about the world, including exotic places that most Americans don't go to."
At Walking The World, Luthi said, "Before offering any group experience to the public, we hike every trail in a particular area, eat in most, if not all, food establishments, stay in each accommodation used, meet and train every local guide, and experience first-hand every adventure activity we might offer including non-walking activities like rafting, zip-lining, and travel by camel or elephant."
How many times in your life do you get to travel by camel or elephant? "Pre-scouting each activity and geographical area allows us to find and offer the best trails, the most awe-inspiring scenery, and the best interactive experiences with local cultures. Our planning allows the 50+ traveler to get the most out of the time and travel resources they have."
2. Trusted Local Guides
How many times have you taken a tour with a local guide and it has been just average, not what we desire when exploring new destinations? Excellent group tour companies vet their local guides ensuring you have the best experience.
"Local guides are an invaluable part of most experiences as they have an intimate knowledge of their area that others may not. In addition, being local means they are more aware of changes in local conditions that may impact a trip. Spreading the cost of a local guide over a small group makes having a local guide more feasible," says Luthi.
3. The Ease Of Traveling Solo
Traveling solo can be daunting. I have traveled solo domestically and internationally, I love the freedom it provides. However, there are times when you feel the need for the wisdom of a friend and personal safety is a big consideration. Your group guide is a needed touchpoint. Traveling with a group tour as a solo traveler offers a great mix of free time and new friends to enjoy shared interests.
According to Shannon, "Solo travelers definitely meet new friends! Fifty-three percent of all Overseas Adventure Travel travelers are solo travelers. Of those, 80 percent are women. Connecting with other women who are venturing out into the world as solo travelers is appealing, especially for first-timers. Solo women travelers on small group adventures can tailor how much time they would like to spend on their own and with others."
Shannon recommends, "If traveling solo, be sure to look for free or low-cost single supplements; it can save hundreds to thousands of dollars. In 2023, Overseas Adventure Travel is offering 30,000 single spaces — 92 percent of which are free. The remaining 8 percent have the lowest single supplements in the industry."
At Landmark Tours, "solo travelers can be as independent or integrated as they'd like to be with group travel. Opportunities to make new friends are plentiful and the tour manager makes sure the solo travelers are enjoying their travel experience," according to Hundt.
Luthi said, "Having shared travel experiences, especially when there are elements of challenge and adventure involved, forge stronger bonds of friendship than most other activities. In more than 30 years of offering group travel adventures for the 50+ traveler, we have seen many close and lasting friendships, and even a couple of marriages, develop."
4. Accommodations And Excursion Planning
Dedicated group tour leaders plan the schedule, juggle logistics, and keep the group on track. This is one of the most stress-relieving benefits of group travel.
Hundt highlighted, "Tour managers take care of all the details and provide commentary on the places visited. The services of a tour manager also include knowledge and suggestions for restaurants or experiences beyond the tour package inclusions. A major value in traveling with a tour operator is the pairing of must-see attractions with other experiences guests enjoy but likely would not find on their own."
5. Making New Friends
One of my favorite benefits of group travel is meeting interesting people. I have made wonderful new friends who love to explore new places — oftentimes, we plan future group travel together.
Luthi expounded on the camaraderie of group travel: "Finding a compatible travel partner is not always easy, especially as we age. Joining a group of like-minded 50+ travelers with similar life experiences and physical abilities makes sense. Group travel makes it more likely for 50+ travelers to have the type of travel experiences they're looking for without going solo. Seeing other group members embrace and undertake a more challenging activity like zip-lining, rafting, or a longer hike, provides that extra bit of encouragement that someone traveling solo might not experience."
6. Stay Within Your Travel Budget
With organized group tours, you know the cost upfront. Group tours typically include accommodations, meals, group excursions, and ground transportation. Other included items like airfare, optional experiences, and adult beverages vary with each tour company.
7. You Can Assess Physical Requirements
When you plan your intrepid adventure with a group dedicated to traveling seniors, you can assess the physical requirements upfront, allowing you to select the best tour for your abilities.
Each of our expert group tour operators uses a rating system for physical requirements allowing you to judge which tour is perfect for you.
8. Longer Trips Are Easier
As retirees, we have the time to enjoy the benefits of extended trips. A seven-day vacation can be an amazing adventure. However, 10, 14, or even longer trips allow for a deeper exploration. Longer trips can be more leisurely, immersive, and relaxing.
Shannon notes, "The majority of Overseas Adventure Travel adventures are two weeks or longer. Trip experience leaders with Overseas Adventure Travel provide firsthand insight and tips that only a local can. Travelers can receive more one-on-one time with their trip experience leader because they are exploring in small groups."
9. Purchasing Travel Insurance Is Convenient
To purchase or not purchase travel insurance is a topic every traveler (particularly older travelers) needs to seriously consider.
Hundt shared, "We highly recommend that guests purchase travel insurance. Additionally, health insurance coverage does not generally extend beyond the U.S. There are many scenarios beyond medical where travel insurance is of value. As with any insurance, travelers hope they don't need to use it, but it provides great peace of mind if needed. Benefits of travel insurance often include things like trip delay, trip interruption, baggage, and travel assistance services. Sometimes guests choose not to purchase travel insurance to save on their travel budget; however, the value is well worth it. Most tour operators offer plans through a travel insurance carrier."
More On Retirement Travel
Traveling while we are in our retirement "go-go years" can be relaxing and enjoyable when we find our people. Exceptional group tour agencies that offer experiences that mesh with our travel desires and offer the perfect combination of excellent service and outstanding itineraries are worth considering.