It's imperative to feel comfortable and safe while traveling.
Medjet
provides premier air medical transport, travel security, and crisis response memberships, providing peace of mind for an affordable price.
Retirement Snapshot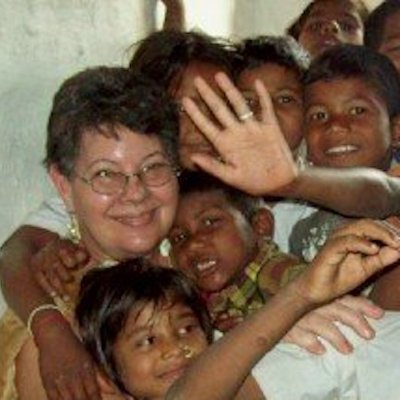 Name:

Carol S.

Age:

78

Location:

South Carolina

Material Status:

Divorced

Favorite Solo Trip: Rome
Carol S. likes to be prepared before she hits the road. But she enjoys the freedom that comes with traveling solo. Her first trip and favorite trip are one in the same. Carol shares some unique "must-do" tricks for traveling alone.
Solo Traveler Inspiration
TravelAwaits: What inspired you to travel solo?
Carol: My choices were to travel solo or sit home and pout. I was not inspired; I simply accepted reality.
First Solo Trip
TravelAwaits: What was your first solo trip?
Carol: My first solo trip was 3 months in Rome. I'd been there with a friend several times so I knew I could get around with little stress. I knew enough about the city to know where I wanted to rent an apartment: in an area of the historical center where I would feel safe. I was so excited about the opportunity to live in a place I love and have so much time to explore the city and other places in Italy that are easily reached by train.
Favorite Aspect Of Solo Travel
TravelAwaits: What is your favorite part of traveling solo?
Carol: My favorite part of solo travel is not having to compromise with a companion about the agenda and schedule.
Favorite Solo Trip
TravelAwaits: What is your favorite solo trip so far and why?
Carol: That first solo trip to Rome will always be my favorite because it validated that I could make it work and love it.
Biggest Solo Travel Concern
TravelAwaits: What was your biggest concern before your first solo trip and how did you overcome it?
Carol: I worried about money, that is getting it out of ATMs. I carried 800 (about $789) euros with me, too much in retrospect. For my first ATM adventure, I visited a reputable bank during business hours. From my phrase book, I wrote on an index card, in Italian, "the machine ate my card." I was afraid the transaction would fail. It was flawless, so I lost my fear of foreign ATMs. Even so, I advise using ATMs of reputable banks at the bank and not in remote locations.
Group Or Independent Travel
TravelAwaits: Do you travel with a group or independently and why?
Carol: I have taken many independent trips and many with friends and family. If I want to go somewhere and cannot find a travel companion, I just go by myself. I don't take group tours except for media trips.
Favorite Travel Product
TravelAwaits: What is one product you cannot live without on your trips?
Carol: My tablet, plug adapters, and the address of the U.S. embassy.
I Wish I Would Have Joined A Group For This Trip…
TravelAwaits: Is there a solo location/destination that would have been better in a group and why?
Carol: India. I took an overnight train from Trichy to Chennai. I bought a ticket for a private compartment but ended up with no sheets. I did not know sheets must be ordered with the ticket. Worse, I assumed everyone speaks English. The morning of my arrival in Chennai, I noticed all the station signs were in the squiggles of Urdu. It took a frightening amount of time to find an English speaker. She agreed to alert me when we reached Chennai then said, "Which station in Chennai?" My guess of the main station proved to be correct.
Best Advice For Solo Travelers
TravelAwaits: What advice would you give someone who is considering solo travel?
Carol: If you are new to doing things alone, start local. Go to the mall. Eat lunch by yourself in the food court, go to a movie, enjoy happy hour. Once you are comfortable with doing a solo day out, go for a weekend. After that, you should have the confidence to take a longer independent trip.
I don't have the confidence to totally "wing it." If I'm traveling to an unfamiliar country or place, I line up airport pickup and reserve the first three nights, at least. If I don't know the language, I write the words for "water" and "toilet" on index cards. "Toilet" is the only word to use. I asked for the "bathroom" in the Dominican Republic and was escorted to a room with a bathtub and nothing else.
To learn about more solo traveler experiences, check out these articles: