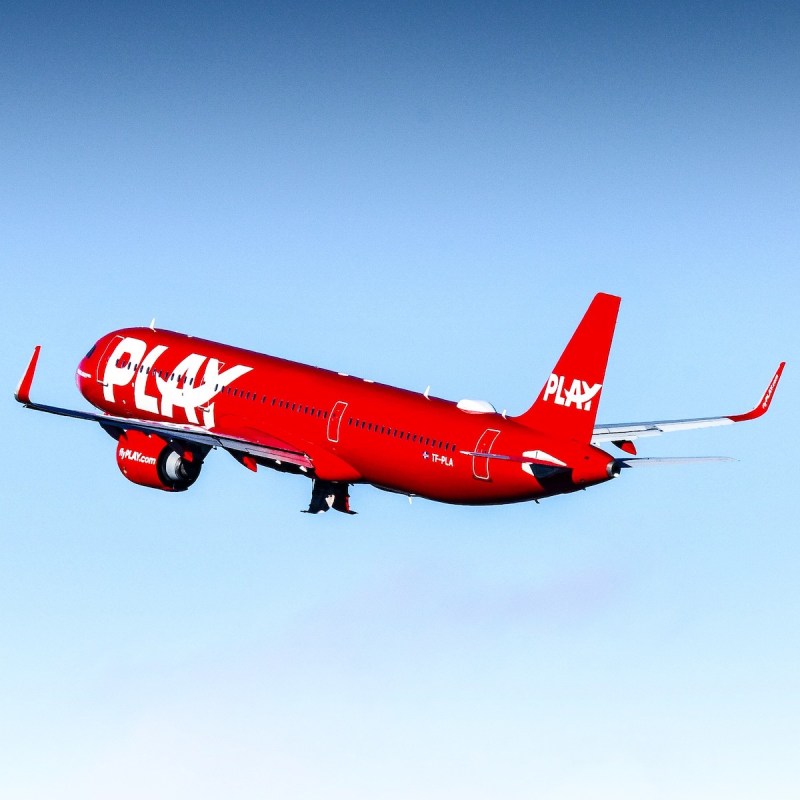 PLAY, a low-cost Icelandic air carrier, began service from the U.S. to Europe in April and has been steadily adding routes since then. The air carrier's newest route will provide service to Athens, Greece, beginning June 2, 2023.
"We're thrilled to announce our newest destination is one of the world's oldest cities," PLAY explains. "Athens, the capital city of Greece, is often called the cradle of western civilization and the birthplace of democracy. Aside from the numerous world-famous monuments and landmarks such as the Acropolis, the Parthenon, and the Panathenaic, Athens is an exciting and colorful modern-day capital city with a lot going on."
To help celebrate the addition of Athens as a destination, PLAY is even offering an introductory sale with flights to Athens from $199 one-way, per person.
That fare is only available when booking round-trip flights to Athens via Iceland from Baltimore, Boston, New York, and Washington, D.C. Those flights must be on a Sunday between June 4 and June 18, 2023, and between September 3 and October 15, 2023.
You'll need to act fast, however. Tickets must be booked by October 29, 2022. You can find more information about the sale here.
"This will be a tremendous opportunity for Icelanders to get to Athens and this will add to the flights for people looking to get between Athens and the U.S.," Birgir Jónsson, CEO of PLAY, said in a statement. "From Athens you can also fly to the Greek Islands Santorini, Mykonos, Crete, and Rhodes, so this route will be a great option for travelers in the U.S., Greece, and Iceland."
Growing Demand For Flights To Liverpool, Athens
This year has been one of significant growth for PLAY, Jónsson told TravelAwaits. Not only did PLAY launch its operations from the U.S. by beginning flights from Baltimore/Washington, D.C., but it soon added Boston and New York before announcing its fourth U.S. destination will be Dulles International Airport near D.C..
The addition of routes to Athens as well as Liverpool, England, will contribute to further growth, he explained.
"PLAY saw demand for cheap flights between Liverpool and the U.S. as well as from Iceland. The city of Liverpool has a lot to offer for travelers looking to get a real British experience, including attending a soccer game at the famed Anfield Stadium," Jónsson continued. "Based on strategic business data, PLAY believes the response to the Liverpool route will be very positive."
Adding service to Athens is another sound decision, according to Jónsson.
"PLAY's growth and new routes are selected after careful strategic consideration, balancing the airline's business plan and destinations that will attract passengers. As the largest city in Greece and one of the main economic centers in Southeastern Europe, the addition of Athens International Airport is popular for leisure travel for both American and European travelers," Jónsson said. "Now, U.S. travelers have an affordable means to travel to the city and other popular areas in Greece."
A Look Ahead
Looking forward, Jónsson says PLAY expects to continue growing by offering affordable airfare for travel between the U.S., Iceland, and Europe. The addition of the new routes as well as service to Dulles International Airport next spring will help that growth continue.
"To support expansion, PLAY has continued hiring, having announced a recruitment drive to fill 150 cabin crew and 55 flight crew positions. And despite turbulence in the travel market, PLAY has continued growing its passenger loads and expects to have carried 800,000 passengers by the end of the year," Jónsson said. "We have also tracked a rise in consumer confidence, with cancellation protection purchases dropping 30 percent."
Now that you're thinking about a trip, be sure to read our Athens content, including: