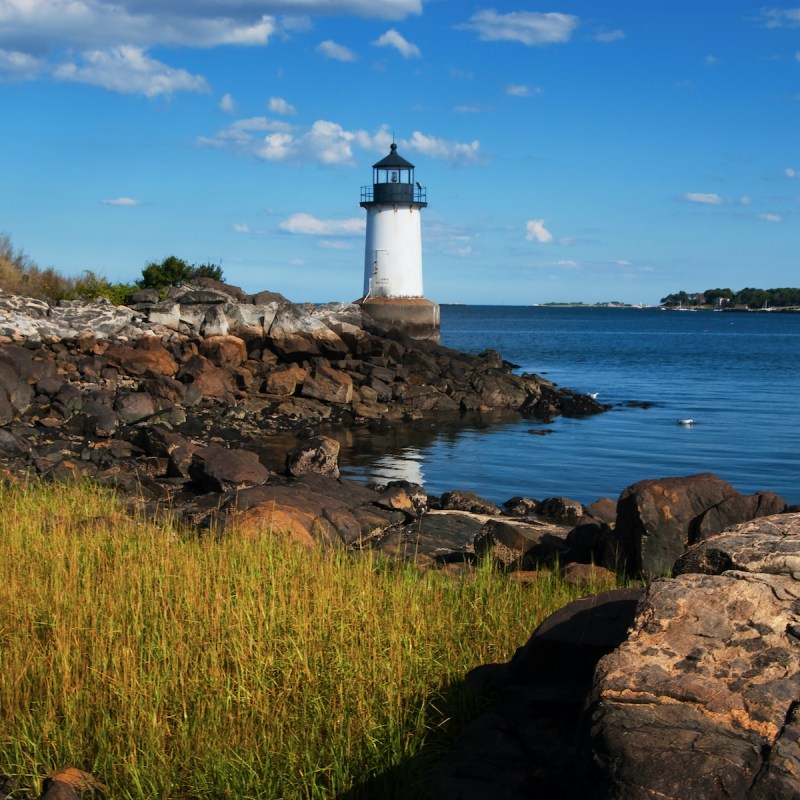 Salem, Massachusetts, known to many people as "Witch City," is always packed with visitors in October for the city's Halloween celebrations that take place all month.
This year, however, visitation has been exceptionally high.
"Salem is seeing record-breaking visitation this October, and crowds have grown each weekend," according to Destination Salem, which is the Office of Tourism & Cultural Affairs for Salem. "In the first nine days of October 2022, Salem saw 276,000 visitors, up from 164,600 visitors in the first nine days of October 2021. This past Saturday alone, nearly 80,000 visitors came to the city."
Consequently, the city of Salem now advises potential visitors that the best travel option is to take the Massachusetts Bay Transportation Authority (MBTA), Commuter Rail, to visit Salem.
"There are no parking spaces available in Salem," city officials said in a statement, according to NECN (New England Cable News). "All lots, garages, and spaces are now filled, including satellite parking lots. Many downtown roads are also now closed to traffic. Do not drive to Salem."
What's more, "If you are thinking about visiting Salem this October, do not show up on a whim," City Councilor Ty Hapworth wrote on social media.
"Have a plan and reservations. If you don't have a plan or reservations, please consider visiting outside of October," Hapworth continued. "There is so much to experience in this city. From our history to our local art scene, small businesses, restaurants, and world-class architecture. All of that is best experienced from November through September. Trust me."
Hapworth then added one final plea.
"Most importantly, for the sake of all of us (and for the love of all that is holy) do not bring your vehicle. Please take the MBTA, Salem Ferry, or maybe Uber/Lyft to a walkable distance," he continued. "If you must bring your car (and we all beg you not to) park in one of Salem's satellite lots."
Salem's Famous, And Infamous, History
Founded in 1626, Salem became one of the most significant seaports in early American history. It also was the first place where a regiment of militia drilled for the defense of a multi-community area, paving the way for what later became the Army National Guard.
Then again, Salem, which is a little over a 30-minute drive from Boston when traffic is light, is best known for what came to be known as the Salem Witch Trials.
Those events began in January of 1692 when the daughter and niece of Reverend Samuel Parris of Salem Village became ill. When their health failed to improve, village doctor William Griggs was called. His diagnosis of bewitchment then put a string of events into motion.
Eventually, more than 150 men and women from Salem and surrounding towns were imprisoned after being accused of witchcraft by young girls, according to Salem's website.
The first person to be tried by a special court was Bridget Bishop of Salem, who was found guilty of witchcraft and was hanged on June 10. All told, 13 women and five men were found guilty of witchcraft and were hanged before the court was disbanded by Governor William Phipps, Salem's website explains. One man was pressed to death.
Visiting Salem In October
"Salem Haunted Happenings is a festive celebration of Halloween and fall in New England running annually from October 1 to 31," Destination Salem explains. "Events include a grand parade, the Haunted Biz Baz Street Fair, Family Film Nights, costume balls, ghost tours, haunted houses, live music, and chilling theatrical presentations."
You can learn more about all of the Haunted Happenings here.
If you do plan to visit Salem this month, here's what you need to know.
In addition to the crowds and lack of parking, many streets are closed in Salem during October to make room for Halloween festivities.
"By planning to use public transportation or satellite parking, visitors will save time, money, and the inevitable frustration experienced when people get stuck in the downtown traffic jams that occur when garages and lots are full and street closures go into effect," Destination Salem explains.
The best option, according to city officials, is to use the MBTA Commuter Rail which connects Salem to Boston's North Station via both the Newburyport and Rockport lines. Travel time from North Station to Salem is 30 minutes.
Salem will also offer free satellite parking at three lots and shuttle buses for the weekends. The shuttles run daily from 10 a.m. to 8 p.m.
Finally, if you must drive, it's important to note that many streets are closed, and weekend parking fills up by 10:30 a.m. in most parking lots and garages.
Visitors should also avoid the temptation to park in resident parking areas. That's because those offenders are subject to a $75 ticket or having their vehicle towed.
You can learn more about parking and how to take the MBTA Commuter Rail here.
You can also find more information about parking garages and satellite parking locations here.
Be sure to read all of our Salem content, including: