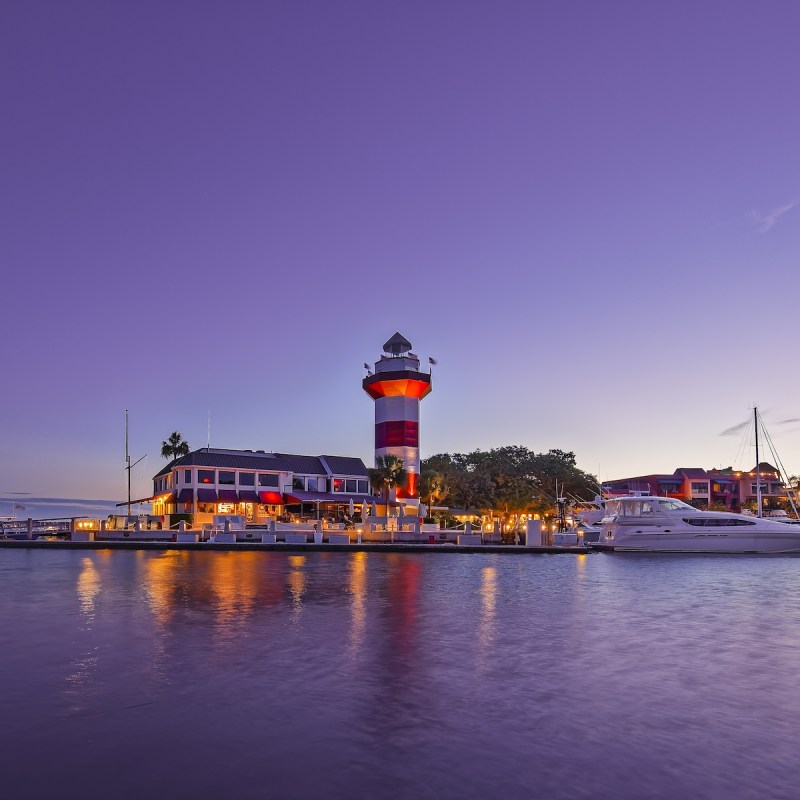 "You're doing WHAT?" was the typical response following news that I was moving from Chicago to Coastal South Carolina. As I was reminded repeatedly, I would have no friends or family closer than a 10-hour drive. At 73, wasn't I too old to pull up stakes? No, I explained. At 73, it was time to live my dream. In Chicago, my friends were three traffic jams away and my family had busy lives. The year my youngest grandchild got her driver's license seemed the perfect time to trade in my aging granny-mobile for a more reliable car and find my dream place on the ocean.
After selling my house, packing, buying a condo, and unpacking, I lay across my bed in my new condo, exhausted and depleted. "I could never do this again," I moaned. I looked out my sliding glass doors at waves crashing on the sand and knew that if this was it, it was an "it" that suited me.
After 30 years of living alone, I cherish my single life, but everyone needs friends. In the friendly South, I figured that making friends would be easy. It turned out to be a project that took commitment and the ability to handle rejection without pouting. Here are my suggestions for making friends in a new town.
1. Get A Library Card
In addition to borrowing books, movies, music, and museum, park, and event passes, libraries offer activities for a wide range of interests. I checked the library's calendar of events.
Craft lessons: Not for me.
Book club: Not a fan of their selections.
Line dancing: Why not!
I made some fun acquaintances, but no solid friendships. Two years later, I found a meaningful way to fit into the library scene. I schedule writers for their monthly "Meet the Author" event. To do this, I have coffee with candidates, read their books, promote the events, and introduce the authors. It's a great way to meet people who share my interest in books and writing.
2. Visit Places Of Worship
These are known to be friendly places, and you don't have to be religious to participate in their activities. I chose the first church I visited because their sign said "The Friendly Church." It should have said, "We will make you feel like wallpaper."
I am sure members are friendly among themselves, but they didn't have a handle on "hospitality." I signed up for one of their Bible studies and met some narrow-minded people, a few absolute jerks, and a woman who asked me if my Coach handbag was a knock-off. I told her the truth: "I shop at consignment stores." Gasps were audible.
The next church I visited is the one I joined, thanks to a woman I met at a fellowship dinner. "I live alone, too," she said scrawling her name and phone number on a napkin. "Call me anytime you need to talk or a bowl of chicken soup. I don't care if it is 2 a.m."
Her friends were just as hospitable, and I quickly made several friends I can depend on. In addition, the church has a near-professional music program with frequent, free concerts in the sanctuary and on the lawn.
Pro Tip: Stay away from churches whose belief systems set your hair on fire. You don't need those kinds of friends.
3. Hand Out Business Cards
How many pounds of paper scraps with phone numbers scrawled on them are in landfills? I wouldn't take a stab at that one, but I envision scraps with my phone number filling a yard waste bag. Now, I hand out business cards with my name, phone number, website, and motto: "Not all who wander are lost." The line for "job title" was a puzzle. "Retired" sounded like I had given up. "Retired Teacher" would provoke controversial conversations I did not want to have. I settled on "Journalist," which is a good conversation starter that I can steer in a comfortable direction.
Sometimes I'm a travel journalist (people love to talk about their travels). With receptive people, I'm a microfinance reporter, which opens the door to talking about my favorite way to help families in poor countries work out of poverty. You can leave that line blank or get a little personal. "Aspiring Golf Pro," "Kitchen Magician," "Star Gazer," and "Globe Trotter" are a few ideas. Consider your interests and boil your favorite down to a few words.
Pro Tips: Include a headshot on your business card. Don't get glossy cards, because you can't write on them.
4. Consider Adopting A Rescue Dog
Doctors advise, "Walk your dog every day, even if you don't have a dog." I've always had dogs, but I downsized from my beloved labs to a 10-pound Yorkie mix rescue dog named Harley (like the motorcycle). Such a little dog deserved a big name.
I have not made one friend walking Harley up and down the beach, through parks, around lakes, and shopping centers. But, I've gathered hundreds of smiles and engaged in many casual conversations thanks to Harley. A cute, little dog is hard to resist. As I live in a vacation area, most people I encounter are happy, and their cheer is contagious. When I set out for a walk with Harley, sometimes I'm in low spirits. Thanks to exercise and cheerful greetings, I usually come home with a spring in my step and a smile on my face.
If having a dog is incompatible with your living space or lifestyle, many animal shelters welcome volunteer dog walkers. You get all the benefits of walking a dog with none of the responsibilities.
Pro Tip: I live in a condo with no elevator, so yard access requires navigating 30 stairs. Midnight doggie nature calls are hazardous for elderly people using stairs while half asleep, but I found a solution. A Porch Potty is perfect for a small dog, but I would not recommend it for a large dog. Harley's porch potty has artificial grass and a plastic fireplug.
A year after my move, I had an interesting group of friends: a retired traveling nurse who scuba dived around the world; a cloistered nun who walked out of the convent after 10 years and married a Jewish man; a horse whisperer; a successful, imaginative entrepreneur; and several writers, to name a few.
Before I had friends, the sticker shock in travel was not the plane fare, it was airport parking and dog boarding. A friend and I dog-sit for each other and time our trips accordingly. Because I need some sort of schedule, I joined a weekly brunch group on Tuesdays and Rummikube (gin rummy with tiles not cards) players on Saturday. My writers' group meets weekly. Now, my calendar never has a bleak, blank look but allows enough time for that leisurely pace I dreamed of before I retired.
Each person has their own social needs and finding that personal balance takes time and effort. It's an enjoyable project and the rewards are satisfying.