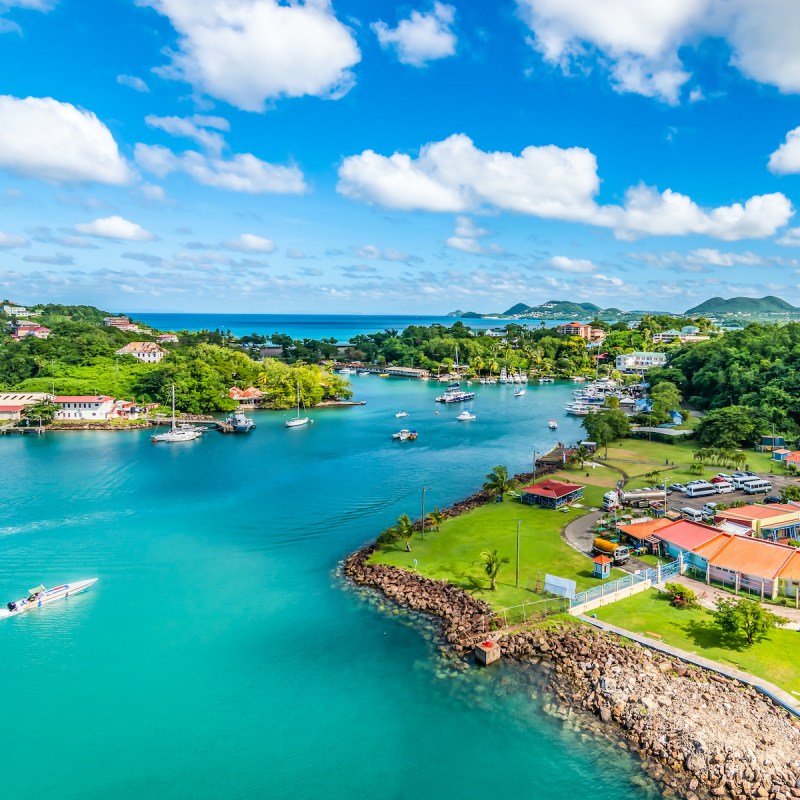 Have you ever forgotten to complete an immigration form before flying to a new country? If you have, especially during the pandemic, you know how it feels to be barred from boarding your flight until the paperwork is done. When your fellow travelers are in the same boat, flights are delayed and connections are missed. Worry no more, however, when you are heading to Jamaica!
Jamaica, a major Caribbean tourist destination, will soon adopt a Digital Travel Declaration (DTD) solution allowing travelers to submit all entry documentation through one easy online platform. The DTD, developed by SITA, will support Jamaica's Passport, Immigration, and Citizenship Agency (PICA) in clearing passengers for travel pre-departure. The key phrase here is "pre-departure." That means a smooth entry procedure with no surprises because the DTD form is filled out online prior to departure — you'll know you've qualified for entry!
Additional improvements include the implementation of SITA's automated security kiosks in both Montego Bay and Kingston airports. It's all part of Jamaica's push to refine its border processes with the help of new technologies.
Is The DTD Required Now?
Currently, Americans can visit Jamaica with no requirement other than a valid passport. The DTD system is not yet in operation; it's part of the country's new technology plan. At this point, it's unknown whether the DTD constitutes a Travel Authorization Form modeling the European Travel Information and Authorization System (ETIAS), or the U.S.'s own Electronic System for Travel Authorization (ESTA).
The Pandemic Greatly Affected Jamaica's Tourism Business
Visitor numbers plunged by more than half in 2021 due to COVID. However, tourism in Jamaica is well on its way to a full recovery, as passenger volumes surge across the globe.
With COVID gone, so are the health forms. As a result of the international trend to cut down on paperwork, many countries that required health forms prior to 2020 abandoned the form for good. Other destinations like Jamaica, where forms were not routinely required, are bringing some forms in to improve border security.
What About Health Screening?
The country currently has no health-related entry requirements in place. Earlier this year, Jamaica reversed a pandemic-era decision, ceasing its demand for vaccination or pre-departure tests of incoming tourists. But, should it be necessary to reinstate this requirement, the DTD will easily accommodate the change.
It's worth noting that Jamaica does require Americans to have sufficient means of subsistence while vacationing, as well as a return or outbound ticket. Proof of these is required for entry into the country.
Will Jamaica Require An Entry Fee?
The Jamaican government has not said that the DTD form is an entry fee or e-Visa; it is only a "validation" process to check identities and confirm travel purposes. PICA will be able to easily adapt and reconfigure the DTD if/when entry requirements shift. It doesn't seem that the country will tighten rules anytime soon, but tourists should check Jamaica's tourism site for any developments.
For more information on traveling to Jamaica, check out these articles: