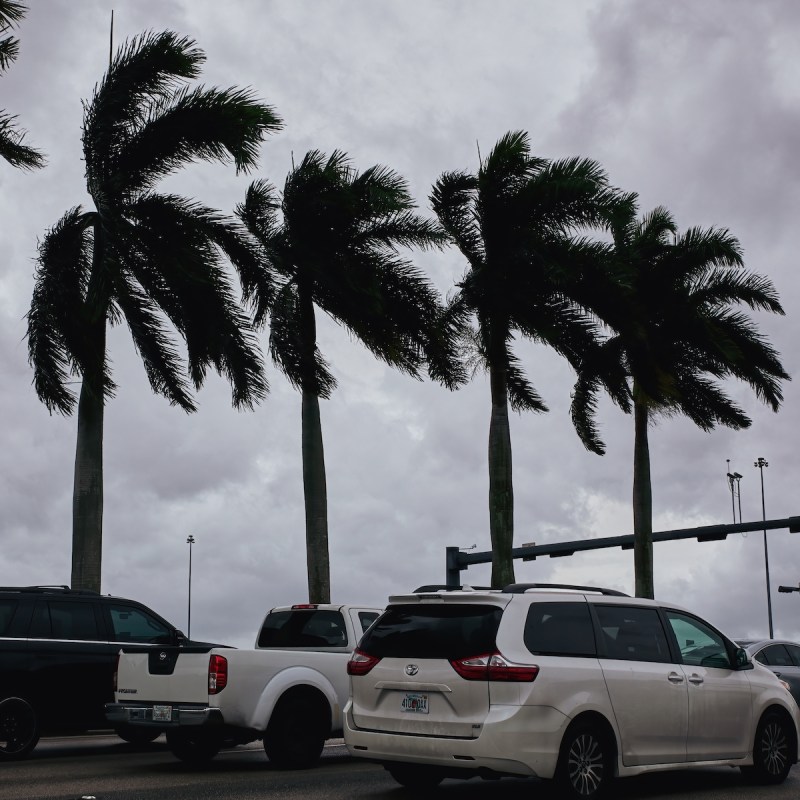 Tens of thousands of people are struggling right now in Florida after Hurricane Ian hit the Fort Myers area. Hurricane-force winds and flooding rains destroyed homes, businesses, and roads. Some people lost everything and the devastation caused by this storm will be felt for years.
Thankfully, there are organizations that are on the ground helping right now and will be helping for weeks, months, and — unfortunately — years to come.
Here are seven ways you can help hurricane survivors:
1. American Red Cross
From house fires to multi-state natural disasters, the American Red Cross goes in to deliver vital services for those in crisis. It provides clean water, safe shelter, and hot meals when people need them most.
In a disaster like Hurricane Ian, your donation allows Red Cross volunteers to stock supplies, establish safe shelters, and provide food and shelter until families can return to their homes. They'll also hand out food, water, and supplies to communities, provide medical care and clean up supplies, assess damage, and work with families on recovery plans.
2. Feeding Florida
Feeding Florida is the state's only hunger-relief organization that serves all 67 counties in Florida. It is working with food banks all over the state to provide food, water, and resources to those affected by Hurricane Ian.
3. Florida Disaster Fund
The Florida Disaster Fund is Florida's official private fund which was established to help in disaster situations like Hurricane Ian with response and recovery. Donations are made to the Volunteer Florida Foundation, which receives state and federal funding to support efforts to expand national service, promote disaster resiliency, and advocate for volunteerism in the state. The Florida Disaster Fund distributes its donations to service organizations across the state that will then go in and help communities.
After Hurricane Andrew hit Florida, Volunteer Florida evolved to serve as the state's lead agency for mobilizing volunteers and coordinating donations before, during, and after disasters.
If you would rather send a check, make it out to "Volunteer Florida Foundation" and include "Florida Disaster Fund" in the memo line.
4. Team Rubicon
Disaster responders with Team Rubicon got on the ground in Florida before Hurricane Ian hit. Two route clearance teams brought in heavy equipment and chainsaws and are helping clear trees and other debris from roadways.
The nonprofit uses the skills and experience of military veterans with first responders to help after a disaster. Team Rubicon has deployed across the country and around the world to provide immediate relief.
5. World Central Kitchen
When a disaster strikes, people are in need of food right away. World Central Kitchen is a nonprofit organization that was first on-site with fresh meals. Right now, the organization is in the Fort Myers area serving thousands of hot meals and sandwiches to those who have been impacted.
In these kinds of situations, relief teams go in and start cooking and serving meals. WCK partners with organizations on the ground by activating a network of local restaurants, food trucks, or emergency kitchens. It also buys local ingredients to cook with or distribute right to families.
6. Cajun Navy
During the aftermath of a storm, the Cajun Navy uses social media to recruit people to help the crisis support systems that get overwhelmed. It will make a post asking for people to come out and volunteer.
If you'd like to help, you can find them on Facebook or Twitter. During Ian, volunteers get together at safe camps to give out food, water, and supplies. You can make a monetary donation, donate food for volunteers, or give supplies like full fuel cans or cleaning products.
7. CORE
CORE is a crisis response organization that brings immediate aid and recovery to underserved communities during a disaster like Hurricane Ian. Right now, CORE is coordinating with local partners and government officials to figure out the greatest needs so it can respond with relief supplies. It helps the hardest hit communities and most vulnerable populations.
When you go to make a donation, it is important to make sure you're not getting scammed. The Better Business Bureau suggests you do a little research so you make sure your money is going to the right place.
Here are a few tips:
Make sure the organization discloses what the money will be used for. Things like food, shelter, or medical care are what you should look for.
Make sure the organization already has some type of presence in the affected area.
Make sure the organization has helped in past natural disasters.
Check to see if the organization meets Better Business Bureau standards.
Get the latest information related to travel by checking out our travel news category.