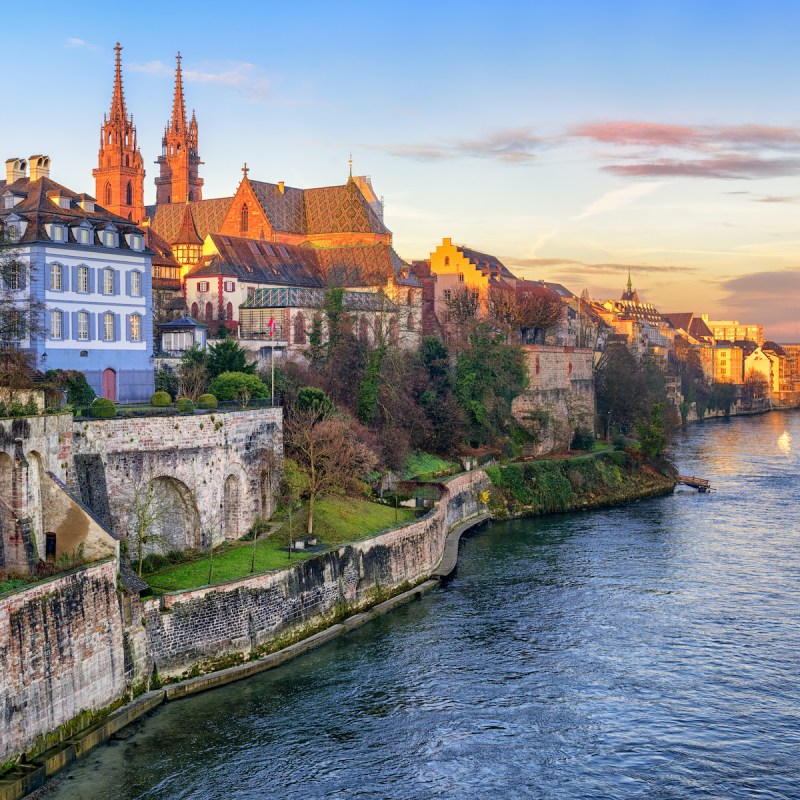 AmaWaterways has announced the return of its Seven River Journeys through Europe with its longest-ever continuous river cruise. Guests will explore 15 European countries on a 49-night Spring or Summer edition journey on board a single ship, the luxurious AmaMora.
"Since the debut of our Seven River Journeys in 2021, we have received tremendous demand from travelers who are looking to spend extra time immersing themselves in beautiful destinations throughout Europe," said Kristin Karst, Co-Founder and Executive Vice President of AmaWaterways. "With the widespread popularity of these immersive longer itineraries, we are thrilled to announce that the 2024 Spring and Summer Editions showcase enriching itineraries on board a single, award-winning ship, making it easy for guests to sit back, relax, and enjoy the unparalleled experience of cruising seamlessly between the North Sea and the Black Sea visiting the historical sites and rich culture of the 15 countries in between."
The Seven River Journeys Itinerary
The 49-night, 15 European country journey sets sail through some of the most legendary rivers and canals: the Rhine, Scheldt, Maas, Waal Main, Moselle, and the Danube carrying you through countries like France, Holland, Belgium, and Germany.
It also includes the history-making Main-Danube Canal that brought modern-day river cruising to life. It also adds a 7-day exploration of the Danube Delta and cities that stretch out to the beautiful Black Sea, so guests will sail the full length of the navigable Danube.
Along the way, you'll visit the tulip gardens of Keukenhof, taste Alsatian delicacies in Strasbourg, glide past more than 40 castles in the Rhine Gorge and explore each region through its unique history, cultural traditions, architecture, delicious food and wine, and so much more.
Features, Amenities, And Exclusives
There are an array of amenities on board the AmaMora including a Wellness Program with a dedicated Wellness Host, a sun-deck pool with a swim-up bar and walking track, a fitness room, massage services, a hair salon, the main lounge with panoramic views, a bar, daily entertainment including cultural performances, and complimentary WiFi.
Some of the exclusives that are included on this journey include a dedicated Cruise Manager and crew taking care of you the entire cruise, complimentary gratuities both on board and ashore, small group excursions with a variety of choices every day, including unique new offerings, all fine dining on board in multiple dining venues, complimentary laundry services, and commemorative gifts.
AmaWaterways has put together a full list of shore excursions, from walking tours for those who want to take it easy to guided hikes and bike rides for those looking to get their heart rates up. Excursions are in small groups of 10 to 15 guests. There are also immersive culinary-themed Special Interest Tours such as cooking demonstrations and tastings.
Spring Edition
Embarking on April 22, 2024, the Seven River Journey Spring Edition begins in Amsterdam, Netherlands, and ends on June 10 in Giurgiu, Romania.
Summer Edition
The Seven River Journey: Summer Edition embarks on June 10, 2024, from Giurgiu, Romania, and disembarks in Amsterdam, Netherlands, on July 29.
You can check out dates, prices, and learn more by visiting Amawaterways.com.
About AmaWaterways
For 20 years, AmaWaterways has been guided by Co-Founder and Executive Vice President Kristin Karst and the "Five P's": passion, positivity, personal interaction, partnership, and pioneer spirit. With 25 ships and two on the way, AmaWaterways travels through Europe, Cambodia, Vietnam, Africa, Egypt, and soon Latin America.
To explore other river cruise adventures, check out: