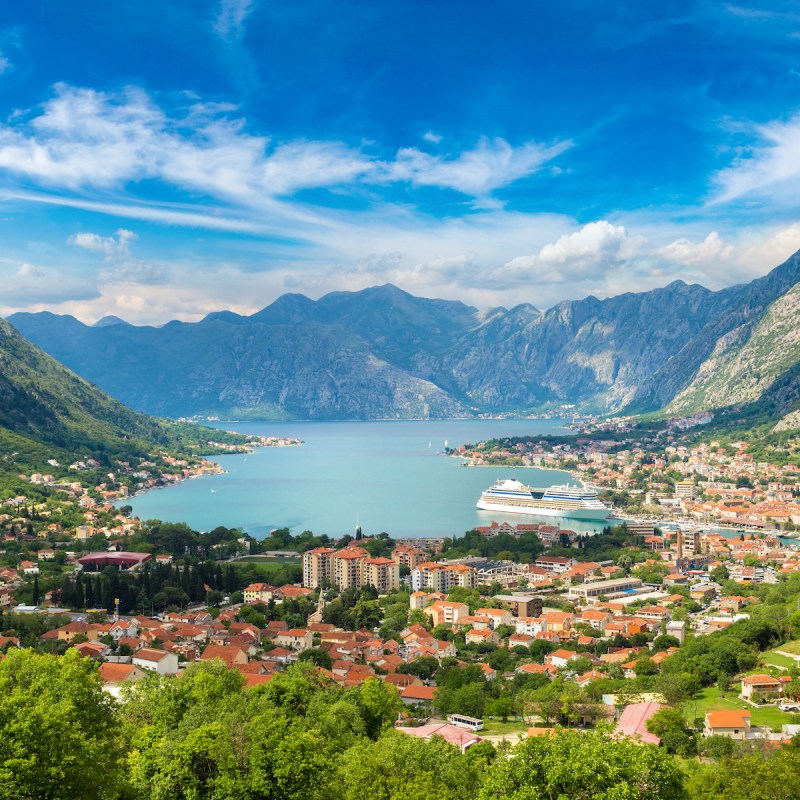 Dubrovnik, Croatia, is a perfectly preserved walled town in southern Croatia on the Adriatic Sea. This mesmerizing location affords Dubrovnik numerous day trip destinations right on its doorstep. With several neighboring countries, day trips from Dubrovnik range from fun island-hopping adventures to strolls through unique historical sites, all just waiting to be explored.
When planning our recent trip to the Dalmatian coast, I discovered that Dubrovnik is actually the perfect city to use as a home base while exploring all the area has to offer. We enjoyed day trips that encompassed the nature and beauty of the area as well as day trips focused on the unique cultural heritage of this region. 
I'm here to tell you that the possibilities for Dubrovnik day trips are extensive. Hopefully, this list can provide you with some guidance and suggestions to help you make the best decision for your trip! I mean, there are so many places to visit in Croatia that it is easy to get overwhelmed!
1. Mostar
Bosnia And Herzegovina
Cross over the Croatian border into Bosnia and Herzegovina to discover the culturally diverse and incredibly historic city of Mostar.
Granted, the UNESCO World Heritage Site–designated town of Mostar still shows wounds from the Bosnian War, but if you look beyond those scars, you will find a diverse community that embraces people, religion, and culture.
The "old bridge" that crosses over the Neretva river is one of the most famous attractions in the city. Unfortunately, the bridge you see before you today is a recreation of the original bridge, as it was destroyed during the Bosnian War. The bridge, which is a significant piece of history for the city, was rebuilt by retrieving the fallen rocks out of the river below.
After viewing the old bridge, take some time to explore the town of Mostar, paying special attention to the Turkish influences that surround you. Turkish architecture dots the city skyline, and the outdoor shopping center feels like you have been transported to a Turkish bazaar.
Since Mostar is located about 2.5 hours from Dubrovnik, Mostar makes for a fun and easy day trip.
Pro Tip: Be sure to visit one of the local restaurants and order a traditional "meat plate." This plate of food can easily feed six people and is a great representation of the local cuisine. Take note: The platter is huge, and even the "mini meat plate" can easily feed four people!
2. Kotor
Montenegro
The southerly location of Dubrovnik makes it easy to visit the neighboring country of Montenegro, especially the northern portion of Montenegro called the Kotor Bay.
Another UNESCO World Heritage Site, Kotor is a historic town dating back to the 10th century. The town center reflects the architecture and heritage of several of the countries that once ruled Kotor. Look closely and you can see Venetian, Russian, French, and Austrian influences throughout.
If you are up for a climb (and I mean a climb), then don't miss visiting St. John Fortress while in Kotor. This ancient fortress sits high upon a hill and boasts incredible views of Kotor and Kotor Bay. While climbing the 1,300 steps, you will pass old chapels and fortifications that make for excellent rest stops!
For a calmer activity, consider taking a boat trip around the gorgeous Kotor Bay. Boat tours allow for a fabulous view of the city and the surrounding towns, including the charming town of Perast.
While you can take a bus to Kotor, it is important to note that the trip takes twice as long as driving on your own. Taking a car or a guided tour is your best bet, as you can get to Kotor in about 1.5 hours instead of over 3 hours on the bus.
Pro Tip: If you would like to travel the coastline from Dubrovnik to Montenegro, then consider taking a boat tour. This is a fabulous way to enjoy a scenic and informative day trip from Dubrovnik to Kotor.
3. Korčula
Croatia
Seeing Croatia by boat is an incredible experience, and part of that experience has to include Korčula. Korčula is a walled medieval town located on the island of the same name, located about 2.5 hours by catamaran from Dubrovnik. Korčula, the birthplace of explorer Marco Polo, contains a fascinating old town center, a few small beaches, and a beautiful countryside.
While walking the streets of old town Korčula, you can't help but notice the distinctly Venetian influence that surrounds you. One such building to note is St. Mark's Cathedral and its fabulous bell tower. Be sure to see the house where Marco Polo was said to have lived, as well, and grab a gelato at one of the many gelato shops during your visit.
After exploring the town of Korčula, you can also see more of the island if you would like. The countryside is dotted with charming towns, vineyards, and olive trees.
Pro Tip: If you visit Korčula during the summer months, don't miss the traditional sword dance show that takes place just outside the town walls in the evenings.
4. Kravice Waterfalls
Bosnia and Herzegovina
One of the fabulous (and relatively easy) day trips from Dubrovnik is a visit to the Kravice Waterfalls in Bosnia and Herzegovina. You will find Kravice Waterfalls, also known as Kravica Waterfall, about 2 hours from Dubrovnik, just over the Bosnian border.
Once you arrive at Kravice Waterfalls and pay your entry fee, you can choose to walk down to the falls or pay €1 to ride the tractor trolley down. If you choose to walk, it is important to note that the pathway is concrete and has handrails, but you do have to descend down many stairs. If you choose to take the trolley, then the final bit of the journey does require some stairs and navigating uneven, natural terrain.
Upon arriving at the falls, you are greeted with a beautiful sight: waterfalls everywhere. Formed thanks to the Trebižat river descending about 25 meters into a gorgeous emerald green pool below.
While there are several day trips from Dubrovnik to beautiful waterfalls, the Kravice Waterfalls are the only falls in this area that you can swim in! With that in mind, try to plan this day trip during the summer months so you can enjoy a refreshing swim in the falls. The summer months also mean that the restaurants around the falls are operating, so enjoy a snack and a glass of wine as you take in the gorgeous scenery that surrounds you.
5. Mljet National Park
Croatia
If you are a nature lover and hiker, then one of the best day trips from Dubrovnik for you is a visit to Mljet National Park. Located on the island of Mljet, Mljet National Park is a nature lover's paradise. Boasting two gorgeous, turquoise saltwater lakes, an 800-year-old Benedictine monastery, and a gorgeous view, Mljet National Park won't disappoint.
Getting to Mljet National Park requires you to take a 2-hour catamaran trip from Dubrovnik. Be sure to check the catamaran schedule before setting out, as it only runs a couple of times a day.
Once on the island, you can enjoy swimming, kayaking, mountain biking, or hiking after paying the park entry fee, which was about €10 at the time of publication.
Pro Tip: Be sure to bring plenty of water and snacks on this day trip!
6. Elafiti Islands
Croatia
The Adriatic Sea is dotted with islands all along the Croatian coast. A popular archipelago known as the Elafiti Islands makes a lovely day trip from Dubrovnik.
The Elafiti Islands is a string of 13 islands in the gorgeous Adriatic Sea that are perfect for a day of island hopping. A short boat ride from Dubrovnik's Gruž Port transports you to peaceful beaches and sleepy little towns.
Koločep is one of the most popular of the islands. Here you can enjoy the pebble beaches, explore a sea cave, or just admire the beautiful island homes. Another stop on an Elafiti Island tour is the small island of Lopud. While visiting the car-free island, be sure to check out the medieval churches, including Lopud 1483, a repurposed 15th-century Franciscan monastery that contains some amazing (and priceless) historical art. Šipan is the largest of the islands and is the perfect place to relax and unwind, thanks to its picturesque town.
Pro Tip: Sunj beach on Lopud island is the best area around for swimming, as it is a beach with soft white sand instead of pebbles.
7. Cavtat
Croatia
The charming coastal town of Cavtat is one of the best day trips from Dubrovnik for those wanting to explore more of the Croatian coast. Situated close to the border of Montenegro, Cavtat just exudes old-world charm.
Take a stroll down its waterfront promenade to experience the true draw to this gorgeous old town. While there aren't really a lot of attractions in Cavtat, it is the perfect place to spend the day experiencing Croatian culture. Take time to dine in the local cafes before spending the afternoon lounging on one of Cavtat's beaches. If you are in the mood, you can check out the Vlaho Bukovac museum, housed in the former home of the famous Croatian artist.