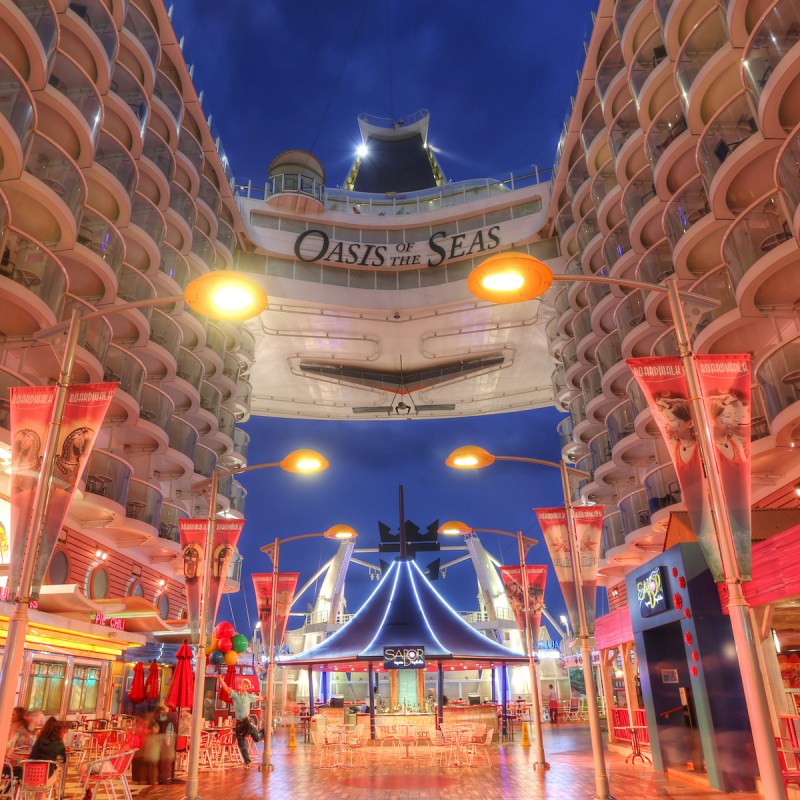 A Royal Caribbean cruise will soon cost you more money as the cruise line plans to raise automatic daily gratuities.
Increased Gratuities
The increase will begin on September 7, 2022. Cruisers in non-suite rooms — like inside and balcony rooms — will now pay $16 per person each day. That's up from the current charge of $14.50; over a 10-percent increase. Suite guests will see a 5-percent increase to $18.50 per person, up from $17.50. The last time Royal Caribbean raised gratuity prices was in 2018. The company says the move will help maintain quality staff.
"The gratuity applies to individual guests of all ages and stateroom categories," said Royal Caribbean. "As a way to reward our crew members for their outstanding service, gratuities are shared among dining, bar and culinary services staff, stateroom attendants, and other hotel services teams who work behind the scenes to enhance the cruise experience."
The daily gratuities are automatically added to each person's account daily. You can also pre-pay all of your gratuities before sailing. But here's something you may not know: You can always ask to modify your gratuity amount by visiting Guest Services on-board. This is in the case you feel you don't receive exemplary service. The additional 18-percent tip added to all beverages, spa, and salon services will not change.
Current Itineraries
If you are holding a confirmed itinerary that sails after September 2022, you can opt to prepay your gratuities now and take advantage of lower rates. If you wait to pay them, you will be charged the new increased daily rates on-board. Any new itineraries will be charged the new gratuity rates regardless of when you decide to pay them.
Industry Standards
The move by Royal Caribbean comes after Norwegian Cruise Line also increased its gratuities back in April 2022. Gratuities went up by as little as $0.50 to $1.50 depending on the stateroom. Norwegian has the highest tip structure of the cruise lines we looked at.
The decision by Royal Caribbean brings the company below Norwegian, but higher than some other major cruise lines. For instance, Carnival Cruise Line charges $14.50 per person for regular rooms and $16.50 for suites. Those numbers are after a decision to increase gratuities in April 2022. Celebrity Cruises also comes in below Royal Caribbean at $15.50 per person per standard room and $16 per person for upgraded rooms. Passengers staying in the highest room class, The Retreat, pay $19 per person each day.
Royal Caribbean is bouncing back from the COVID-19 pandemic by sailing the world's largest cruise ship and announcing plans for a 274-day world cruise in 2023.