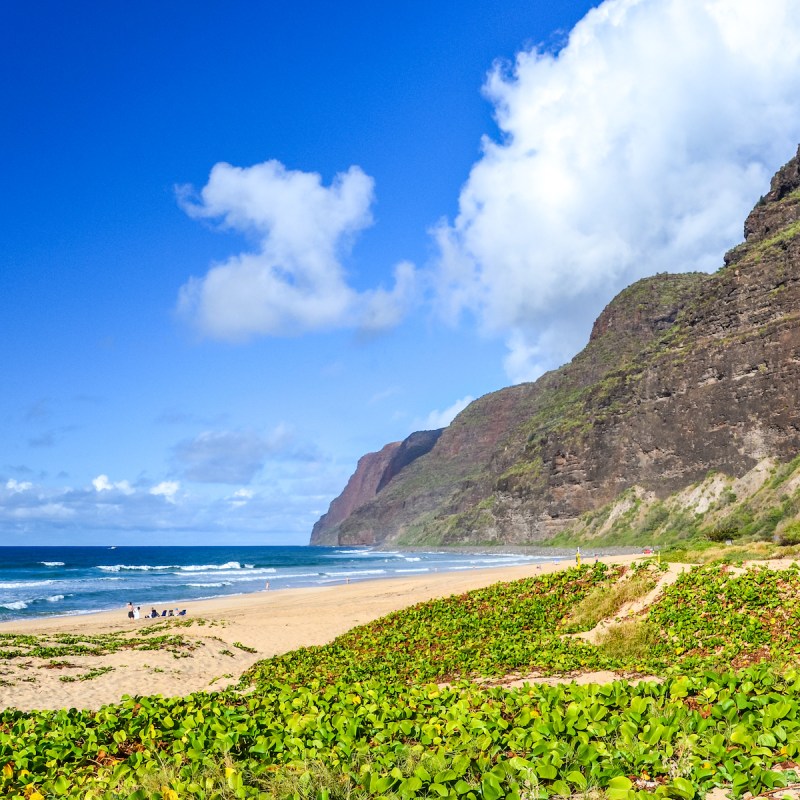 One of Hawaii's premier locations is open again for overnight camping nearly two years after officials closed it due to overuse and abuse of the land.
Kauai's Polihale State Park reopened overnight camping earlier this month. Reservations can be made online for a spot up to 90 days in advance of a visit.
Since late 2020, the popular beach and camping area has been limited to day use only. The move came in reaction to the early stages of the coronavirus pandemic as well as the overuse of the area.
Camping without permits, driving on the beach and dunes, and overall careless behavior led to the indefinite closure of the park, according to the state Department of Land and Natural Resources.
"Going forward, the DLNR Division of State Parks expects overnight visitors will camp responsibly and take steps to re-establish positive stewardship of the area," it said in a release.
The banning of overnight camping has led to positive results for the park, officials said, noting that marine life in the area has rebounded. Specifically, they noted two monk seal pups being born in the park since the shutdown.
The births are the first monk seals born at the park since 1962, they said.
"We look forward to welcoming overnight campers back to Polihale in limited numbers as is befitting the place," assistant administrator Alan Carpenter said.
He noted the late summer date for reopening was deliberate to avoid heavy use when fragile resources can be compromised.
"By next summer, we intend to have additional protective measures in place, including a pair of new westside park interpretive technicians to patrol and educate park visitors," Carpenter added.
The 300-foot wide beaches and natural beauty are a draw to the area, but the park also has cultural significance.
The sand dunes, which were being damaged by cars illegally driving on them before the shutdown, contain Hawaiian burial sites and are key habitats for some endangered plant species.
While officials hope visitors use common sense, additional signs have been installed warning against driving on the dunes, and strategically placed boulders have been added as barriers to vehicles. The remote location and size of the park make enforcement of rules challenging, officials noted.
"Should old abuses return, camping could be shut down again," they warned. "That's where help from dedicated residents comes in."
The DLNR is encouraging anyone who witnesses the abuse of the park and land to report it by phone or online.