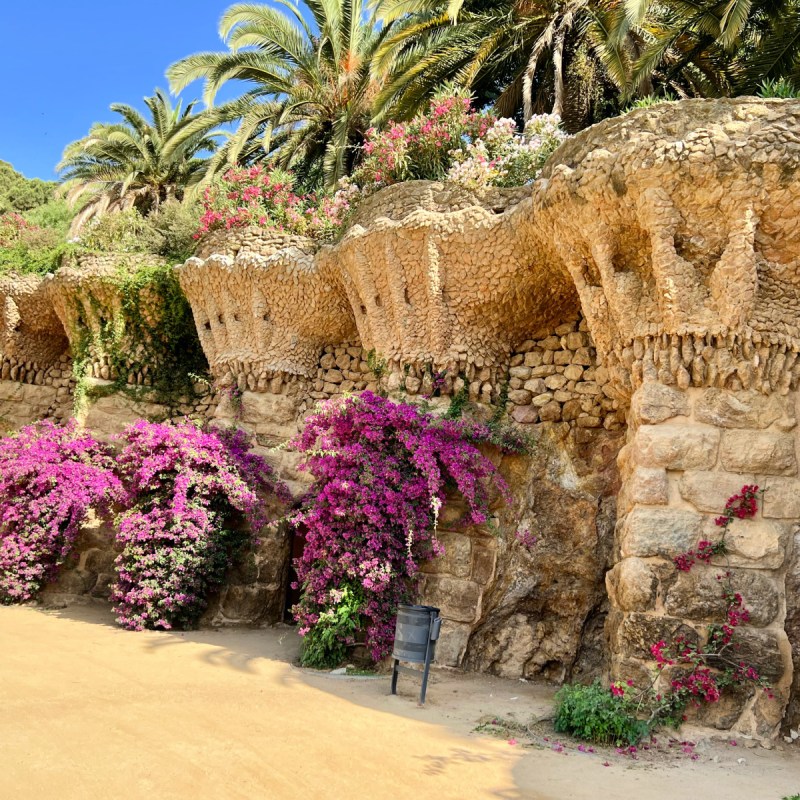 Are you ready to hear about some amazing cruise offerings on a lesser-known cruise line? I was the guest of two almost back-to-back European Costa Cruises. To say it was the opportunity of a lifetime would be an understatement.
First, I explored the wonders of Turkey and Greece with my husband. The rich history, stunning landscapes, and delicious cuisine left us in awe. But the excitement didn't end there. Shortly after, I hopped on the Italian line's newest flagship vessel, Costa Toscana, accompanied by my daughter and business partner, Taylor. With Rome as our starting point, we set sail for an extraordinary journey through France and Spain.
Get ready for an immersive European experience like no other. Let's delve into six fabulous experiences while cruising with Costa in Europe — which was the adventure of a lifetime!
1. Pre- And Post-Cruising Fun In Rome And Vatican City
It takes so long to get to Europe from the United States that I always travel at least a day before the cruise embarks and stay for a few days after disembarking. You will most likely arrive early in the morning after a whole night of flying from the U.S., so devise a plan to drop your luggage and see as much of Rome as possible.
Having been there a few times, I grabbed a cab and went to the popular neighborhoods to see the biggies like Trevi Fountain, the Pantheon, and Vatican City. Costa Cruises uses the Starhotels Michelangelo Rome, an easy walk to all three, for pre- and post-cruise nights. Either way, before or after your cruise, you will typically arrive in Rome or disembark the ship early in the morning, so you have the whole day to explore.
You must have a timed entry ticket to get into the Vatican Museum. My daughter and I bought ours from a street vendor near the entrance to St. Peter's Square. We also bought hop-on/hop-off bus tickets and went for the entire loop, which had a multi-language narrated tour. We'd hop off to get food and see something specific. The restaurants near the Michelangelo hotel were close, tasty, and affordable.
Pro Tips:
The Rome–Fiumicino International Airport (FCO) and Civitavecchia, the cruise port, are almost an hour apart. Save yourself the headache and price of private transportation and book the cruise line transfers.
Vatican City is less crowded toward the end of the day. Book your ticket for then.
2. Seeing Sorrento On Our Own
The first excursion on our Costa Toscana trip was to Sorrento, Italy — a first for me. This city, famous for its juicy lemons and other citrus fruits, is a real gem. Our cruise docked in Naples, and though every driver at the port insisted we go to the Amalfi Coast, Taylor and I hired a cab driver to take us to Sorrento. We had been to the Amalfi Coast in the past, and we wanted to see something new. We chose Sorrento for the scenery and photo ops, which were as good as the Amalfi Coast, but cheaper and closer.
After negotiating a price and standing firm on what I was willing to pay, our cab driver gave us a guided tour along the way, stopping at many pull-outs for us to take pictures. We allowed a few hours to see Sorrento on our own, which included eating a local lunch at Sedil Dominova Bar 2000 and roaming the pedestrian-only streets. Stepping inside the lovely Cathedral of Saints Philip and James is a must. Even the novice traveler could do this Sorrento excursion.
Pro Tip: We paid around $75 per person for 5–6 hours of a private guided tour.
3. Getting My Gaudi On In Barcelona
I'm a repeat visitor to Barcelona, so the only thing I wanted to do on my trip was see the Antoni Gaudi architectural sites again and get better pictures. Done. I went on a Costa Cruises excursion to the three biggies: Park Güell, Casa Milà, and La Sagrada Familia, which are all UNESCO World Heritage Sites. Tickets were provided for entry to the park and Casa Milà, so we didn't have to wait in lines.
Note: This is an Italian cruise line. Not many Americans are on board, so the English-speaking tours are limited. Some tours have dual groups, such as an English-speaking group as well as tours in Spanish, Italian, or German. If you are concerned about what Costa offers, you can always buy external tours through a third-party site, like Viator, which I've used a dozen times or more.
We could stay with the group in Park Güell, or wander on our own, so I chose the latter. Due to overcrowding, the park's Zona Monumental is limited in the number of patrons per hour through access points. Apparently, this has been in practice for years, so know before you go. I wandered as much of the 12-hectare property as possible.
This tour was great for those who wish to delve deeper into the incredible works of Gaudi, the greatest architect of Catalan Modernism. We also had about 30 minutes to roam around La Sagrada Familia, allowing time for a coffee and pastry, plus picking up postcards.
Pro Tip: The traffic is thick and congested in Barcelona. It takes quite a bit of time to get to and from the cruise ship port. Keep that in mind if you consider doing a day on your own.
4. Discovering Valencia
I was excited to find Valencia on my Costa cruise itinerary, and I took another organized cruise line excursion to explore this city famous for its paella. We boarded a bus for our ride to Valencia, enjoying the gorgeous flowers and highly ornate architecture along the way.
Our first stop was a bathroom and snack break at the Mercado de Colón, an Art Nouveau public market that is breathtaking. At Horchatería Daniel, we had a refreshing horchata drink and fartons — confectionery sweets typical of Alboraya, Spain, with a sugary glaze.
Get ready to explore Valencia and capture some unforgettable moments! This charming city offers a stunning landscape that's perfect for taking amazing photos. From elegant clock towers to whimsically painted benches and picturesque fountains, you'll find yourself immersed in beauty at every turn. And that's not all — be prepared to encounter Disney and Marvel characters posing for paid photo opportunities. Wander through a variety of shops where you can find anything from records to yarn and cheesy souvenirs to exquisite artwork. Valencia truly is a captivating blend of old and new, with a touch of touristy charm and sophisticated flair.
5. Impressed With Aix-En-Provence
Aix-en-Provence, France, wasn't super crowded when we arrived; it had a comfortable vibe and interesting things to see. We had a stop at the cathedral and walked a mile or more with our guide to learn more about the city's unique history.
When we broke off for free time, I went straight to the shops to have a meal. By this time of the day, it was getting hectic; we counted four weddings on our walk, so a reprieve of cooling off was necessary. I found, of all places, a cute little American-style hamburger place (Blend) that was air-conditioned (it was sweltering that day, and most restaurants only offer sidewalk cafes) and had free Wi-Fi, so I was set. A smash burger and Diet Coke later, I was ready to get back to seeing Aix-en-Provence.
You'll find the best selection of pastries, gourmet foods, and candies in Aix-en-Provence. I recommend calissons (diamond-shaped fondant sweets) from Léonard Parli confectionery, for yourself or those you are taking something home to.
6. Falling In Love With Finalborgo And Noli
European geography is not a specialty of mine, so when my Costa Cruises cruise itinerary mentioned the Savona seaport, I had to look online to even know that it was in Italy. It is also near the city of Genoa. Since I had no expectations or ideas of what to see or do here, I let the cruise line decide for me.
I ended up on "Finalborgo and Noli, the Middle Ages in Miniature." I had no idea what that meant, so imagine my surprise when we first stopped at Finalborgo, a historic village in western Liguria with the sweeping sea on one side and medieval walls on the other. It was darling!
Taylor and I strolled around the cobblestoned streets, soaking up the beauty in all the little nooks and crannies. I feasted on a sinfully delicious waffle ice cream sundae and Italian coffee. This is one Italian city you won't want to miss. And wait, there's more.
The next stop was to Noli, one of the cutest European beach towns I've ever seen. The beaches were full of families and pet owners enjoying their holiday and the warm sunshine. Across the street was a web of curvy roads that led to boutiques, coffee shops, tourist stands, and great people-watching opportunities.
I couldn't decipher a bit of what this excursion meant on paper, but it was my favorite stop on this Mediterranean cruise itinerary.
FYI: There are naturist beaches (Punta Crane between Noli and Varigotti, for one) in the area, so be on the lookout, or don't be — your choice. I'm just alerting you.