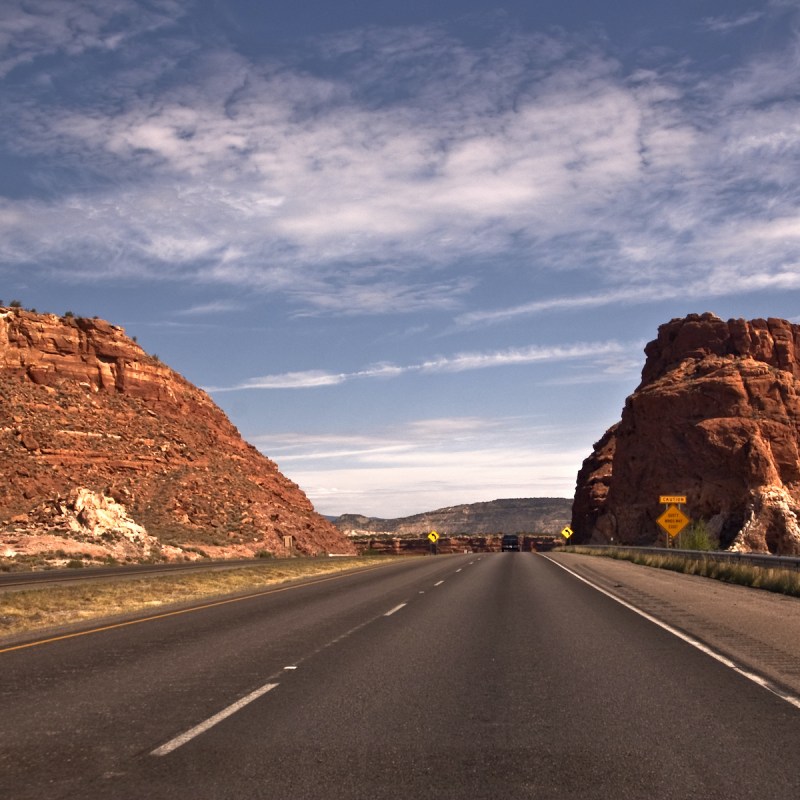 Drivers along two of New Mexico's roadways were doing double-takes last week. The state Department of Transportation erected new signs on Route 66 and Interstate 40. They pointed drivers to Albuquerque, but misspelled the city's name, dropping the "R."
Drivers were, obviously, paying attention. They barraged the department with calls and emails pointing out the misspelling. According to a department spokesperson, a corrected sign went up this week. The new sign sports the customary spelling, "Albuquerque."
Albuquerque, Alburquerque — What's In A Name?
To add to the confusion about how to spell the city's name, Albuquerque used to have another "R" in its name. In 1706, the original colony's governor, Francisco Cuervo y Valdés, wrote a letter to Spain's Duke of Alburquerque to inform him that the city had been named La Villa de Alburquerque in the duke's honor. Later, the first "R" was dropped, leaving the city's name with its current spelling, Albuquerque.
There Is Much To See In Albuquerque, No Matter How You Spell It!
No matter how it's spelled, Albuquerque has many exciting things to see and do. If you happen to be traveling there in October, be sure to experience the annual Albuquerque International Balloon Fiesta. The Fiesta's 50th anniversary will be celebrated this year, October 1-9, 2022. Typically, more than 500 hot air and gas-filled balloons take part, creating a mosaic of colors in the blue skies. The event also offers more than 70 food and merchandise vendors.
Hit The Road In New Mexico For More Adventures
There is so much to see in New Mexico! The following are some trips outside of Albuquerque that are highly recommended.
If you are traveling from Albuquerque northeast to Santa Fe, and you want to see a bit of small-town life in the mountains, you might want to avoid Interstate 25. Take it slow; the Turquoise Trail National Scenic Byway is the way to go.
To get a better understanding of the "Land of Enchantment," travel south from Albuquerque, passing from forests and mountains into arid deserts. From Albuquerque to Las Cruces, take I-25 south for most of the trip, with unique detours to small towns along the way.
Interested in Native American history? The northern New Mexico road trip from Santa Fe to Gallup boasts incredible exposure to Native American Pueblos and tribes, as well as art and culture. Santa Fe has a rich history, a dynamic art scene, unique architecture, and delicious food.
Don't miss the historic New Mexico road trip north from Santa Fe to Taos. Driving from the mountains and forests, you'll pass isolated towns just waiting for your exploration of their history and culture. The drive is 105 miles and takes about 2.5 hours without stopping, but the many sights along the route demand a slower pace. You'll especially enjoy the breathtaking Sangre de Cristo mountains. It's a good trip at any time of year, but especially from mid-May through October, when there are sunny skies nearly every day.
There seems to be a unifying theme to road trips in New Mexico: slow down and enjoy the Land of Enchantment. What are you waiting for?