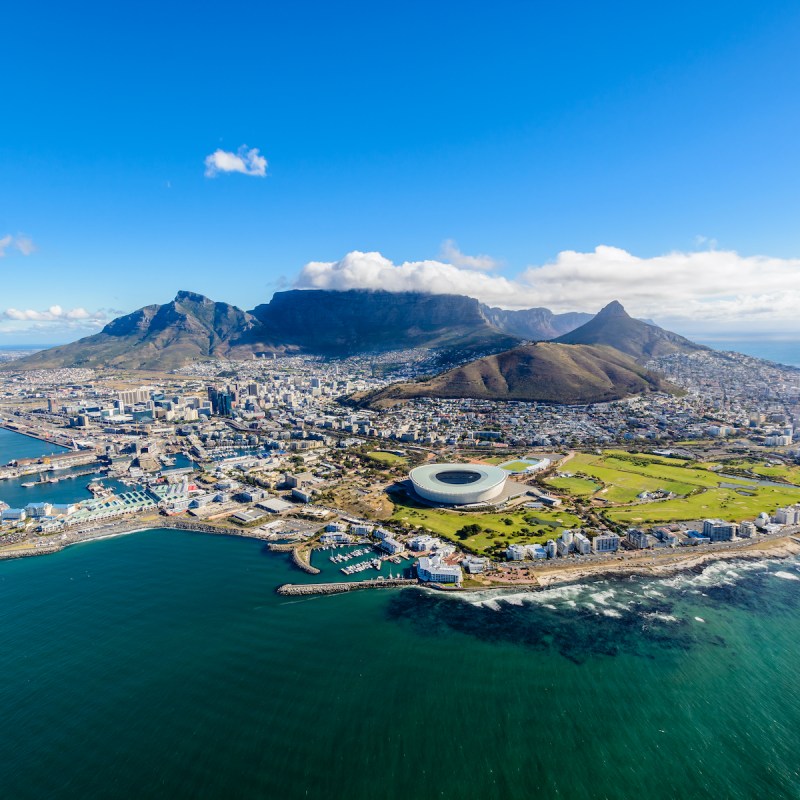 Two major international cities will soon be connected via a new nonstop flight.
United Airlines is launching a new nonstop flight from Washington, D.C., to Cape Town, South Africa. The airline will offer 19 weekly flights from Washington Dulles International Airport to Cape Town International Airport.
The South African government is currently still reviewing the flight plans. Assuming it approves the route, United will start flying it on November 17. Tickets are already on sale.
Flight Details
United will fly a Boeing 787-9 Dreamliner, which has three classes, on the new route. The airplane offers 48 lie-flat business seats, 21 Premium Plus seats, and 188 economy seats. Every seat will have in-seat entertainment. The flight will be somewhere between 14.5 and 16 hours long. It will leave in the evening and arrive in Cape Town late afternoon of the next day.
United says the new nonstop route will allow travelers to access other parts of southern Africa via Cape Town. United's South African airline partner, Airlink, has a hub in Cape Town.
"These new flights build upon our existing year-round New York/Newark to Cape Town service," United Senior Vice President Patrick Quayle said. "Together they'll provide a near-daily pattern from the U.S. to Cape Town along with connectivity to the broader region through our Airlink partnership."
Most South African Routes
The addition of the flight is significant because D.C. is home to the fifth largest South African population in the United States and opens more of Africa to the nation's capital. Last year, United launched service from Washington D.C. to Accra, Ghana, and Lagos. United also launched nonstop flights from New York/Newark to Johannesburg in 2021.
The addition of the D.C. to Cape Town route means United has the most flights to South Africa than any other major US airline.
To get inspiration for your trip to Cape Town, check out our favorite places to stay, fantastic places to explore, and where to find the best views.