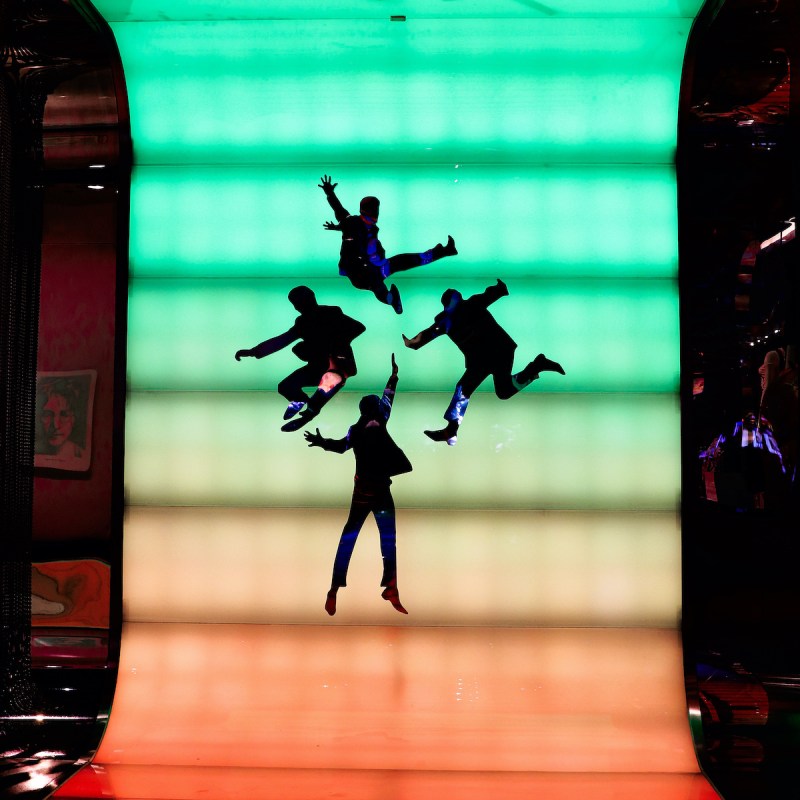 All you need is LOVE. And you will continue to find it in Las Vegas for the foreseeable future.
When MGM Resorts sold one of its hotels on the Las Vegas Strip late last year, the future of one of the city's signature shows was unknown. But that's no longer the case.
Cirque du Soleil's LOVE, based around the music of the Beatles, has been extended through 2023 at the Mirage Hotel & Casino.
The property was sold to Hard Rock International in December for a little more than $1 billion. Hard Rock didn't announce any concrete plans for the resort other than that a neon purple, guitar-shaped tower would be added at the front of the 77-acre property, replacing the iconic volcano that has been part of the Strip for three decades.
What the purchase meant to LOVE remained up in the air, as all of Cirque du Soleil's Las Vegas shows are performed at MGM properties. But LOVE will remain where it is, even with the change in ownership.
"The Beatles LOVE is one of the most beloved and successful production shows on the Las Vegas Strip," Eric Grilly, president of the Resident Show Division for Cirque du Soleil, said in a release. "We were thrilled to announce the extension to our cast and crew."
LOVE is a tribute to the band and the music, with 65 performers acting out a loose story wrapped around aerial artistry, choreography, and colorful visuals on a 360-degree stage.
The Mirage has been home to the show since its debut in 2006. Its opening night included Paul McCartney, Ringo Starr, and the wives of the late John Lennon and George Harrison in attendance, as well as longtime Beatles producer George Martin.
It has been performed more than 8,000 times and drawn well over 10 million spectators over the years, with many coming back multiple times to take in the wide display of activity on stage and revel in the Beatles' music.
"Working in tandem with MGM Resorts International and Hard Rock International through the property's transition, The Beatles LOVE will continue celebrating the musical legacy of the most influential rock band in the world and welcome many more audiences from around the world," Cirque du Soleil said in the release.
Tickets for the show are currently available through the fall. Tickets for the 2023 dates will be released in the coming weeks, the company said.