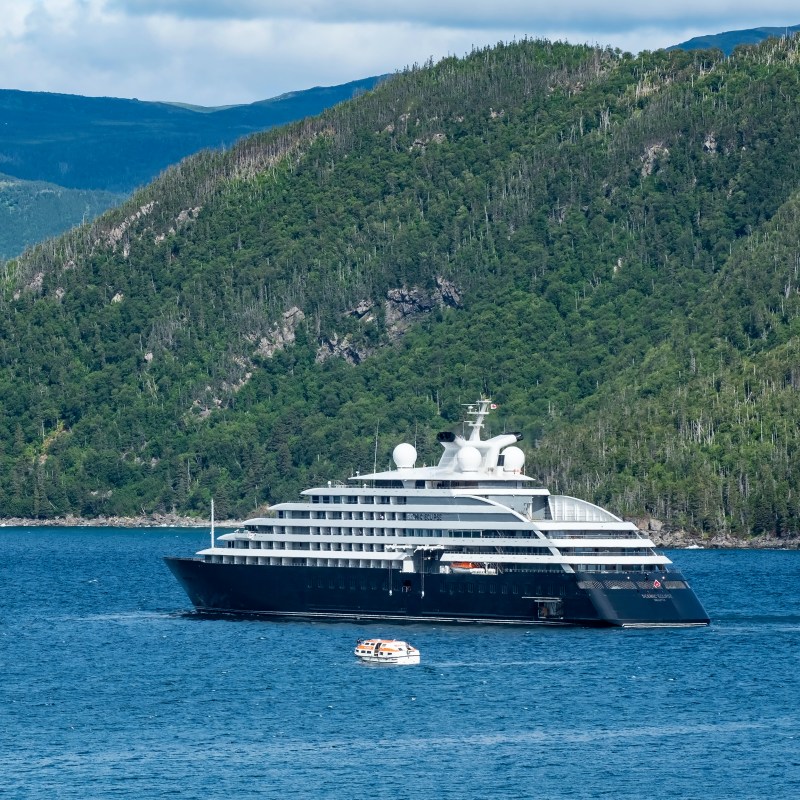 Ready to cruise but turned off by the prices? Well, you can take a second guest for free on all of Scenic Group's river cruises through Europe and Asia departing now through June 30, 2023!
The "Second Guest Sails Free" promotion also applies to several of the cruise group's ocean cruises.
The Scenic Group consists of two major cruise brands: Scenic Luxury Cruises & Tours and Emerald Cruises. The cruise group's promotion is valid only on new bookings made between July 25 and August 14 for eligible 2022 and 2023 river and ocean sailings. You must pay in full within 72 hours of booking your cruise, and you and your guest must occupy the same cabin in order to qualify. On Scenic river cruise sailings, the special offer applies to all cabins, and to Vista- or Horizon-deck cabins aboard Emerald Cruises river voyages.
Here are just a few of the cruises you and your guest can enjoy in 2022 and 2023:
1. The Americas
Eclipse Americas departures include ocean itineraries along the east and west coasts of Canada and the U.S. View the wildlife, breath-taking glaciers and fjords, and spellbinding coastlines of Alaska and British Columbia. Discover the West Coast of the U.S. while you watch for whales and enjoy gourmet food. Highlights include the amazing cities of Seattle, San Francisco, and San Diego. East Coast itineraries include stops in Canada and New England. As guests learn about New England's seafaring traditions, they'll enjoy the rugged coastline and the autumn colors for which the area is famous.
Have your heart set on Latin America? Aboard the Scenic Eclipse, a 545-foot luxury yacht, guests enjoy the 11-day Latin America Delights cruise. The journey includes stops at historic, cultural, and natural sites along the western coast of South America between Lima, Peru; and Santiago, Chile.
2. Europe
Emerald Cruises' 8-day Sensations of Lyon and Provence sailing takes guests along the Rhône and Saône rivers between Lyon and Nice in southern France. This area is like a living history book, packed with cultural attractions. Its lavender fields and olive groves bask in sunshine, and its ancient Roman ruins speak of the time that France was a part of Roman Gaul.
Scenic Cruises' Charming Castles & Vineyards of the Rhine & Moselle itinerary, new in 2023, is an 8-day sailing between Frankfurt, Germany; and Basel, Switzerland. Guests enjoy the area's natural beauty, its thousands of years of history, and (of course) its world-famous wines.
3. The Arabian Peninsula
Emerald Cruises' Gems of the Arabian Peninsula cruise takes guests on an eight-day adventure through the countries of Qatar, Oman, and the United Arab Emirates (including the cities of Abu Dhabi and Dubai) aboard one of its luxury yachts, the Emerald Azzurra. Reaching an impressive 361 feet in length, this new luxury yacht accommodates an intimate 100 guests.
To take advantage of these terrific prices, you'll need to book your cruise by August 14 and pay within 72 hours. Then be prepared to enjoy an unparalleled adventure with your guest!
If you long to be on the water, check out our cruises and sailing section.