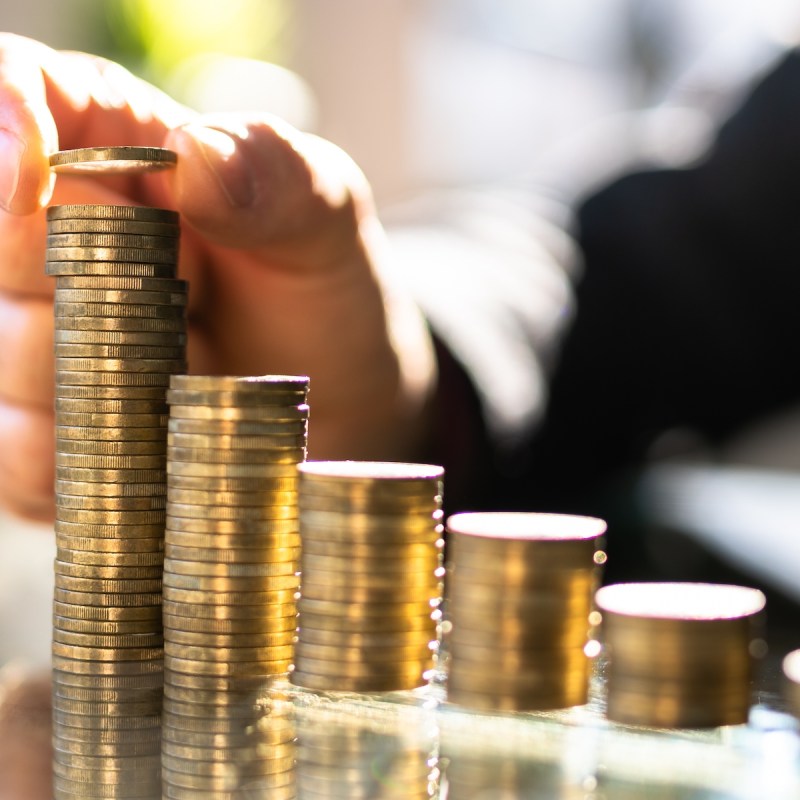 It seems almost everyone has some kind of side gig these days.
In fact, according to SideHustleNation.com, 45 percent of working Americans report having a side hustle. That's roughly 70 million people! Not surprisingly, the number one motivation for starting a side hustle is a desire for more personal freedom.
Side hustles are popular with all age groups, too. My 24-year-old son has a couple of side hustles, and so do I! People, regardless of age, want to be in control of their time and are finding creative ways to make this happen.
According to Bankrate.com, the median income for baby boomers who work side gigs is $500 per month. While that isn't a huge amount of money, it can definitely help pay the bills or buy those airline tickets. For people in our age group, many work side gigs for more than just the financial benefits.
Side gigs are a good way to keep your business skills up to date and can offer you a way to retain your business affiliations without working full-time. Side gigs are also a great way to meet people, something that can be difficult to do once you're no longer working full-time.
You can create your own side gig based on what's important to you. Do you want a side gig that will let you pursue your creative passion? Looking for a side gig where you can use a specific skill you already have? How about a side gig where you can make money and meet people?
Side hustle ideas are almost limitless today. So, if you're interested in pursuing a side gig, take some time to think about what exactly you want to get out of your side hustle, then research ways to make it happen. There are thousands of side hustle ideas online. To help inspire you, I'm sharing some of the various side gigs I've done.
1. Seasonal Worker
I've done a couple of different stints employed as a seasonal worker. Both of these jobs were very entry-level with absolutely no qualifications needed. The best thing about seasonal work is that it's guaranteed work and income but only for a specific duration of time.
In the fall, it's pumpkin patch season. Where I live, we have a mega pumpkin patch that's over 400 acres in size. They hire tons of seasonal help to help run the farm. During the months of September and October, I worked in food concessions at the pumpkin patch, slinging pizza and hotdogs. I enjoyed the fast pace of the work — we were busy!
I worked this side gig while employed full-time, so I mainly worked nights and weekends, averaging about 15-20 hours a week. The pay wasn't great, but the atmosphere was a ton of fun. Seeing all those excited kids running around kind of makes your day. Plus, I worked with a lot of high-schoolers and college kids, and getting their perspective on life in general was quite entertaining.
During the Christmas season, I worked seasonally for a meat company. This nationwide company, which I'm sure you've heard of, does a huge Christmas business and hires people to take orders over the phone. My job, as an entry-level order taker was to answer incoming calls from customers, input their orders and of course, try to upsell more meat!
The worst thing about this job was that it was all work from home so there was no one around to ask questions. Not so fun figuring things out on the fly with an irate customer on the phone, but sometimes you just punt! Hands down the best thing about this job was the awesome store discount I received.
Seasonal employees qualify for an unbelievable store discount for the entire year. I'm considering this gig again this year, mainly to take advantage of that incredible discount. It's that good.
2. Flex Grocery Worker
My current gig is as an online order filler for a local grocery store. If you've ever ordered groceries online, I'm one of the people that fills your order if you live in my town. This is a totally easy, mainly stress-free gig that requires no specific skills. This is an awesome side hustle because the hourly rate is super competitive and I get to work when I want.
The reason I took this gig is that the schedule is 100 percent flexible. The stores load their available shifts on an app and I sign up for whatever shift I want. If I am out of town or can't work for whatever reason, it's no big deal. To keep my employment active, I'm required to work once every 60 days or so — that's it! The flexibility is unmatched. Plus, I get a discount on groceries. While not as good as the discount at the seasonal meat gig, every little bit helps.
A version of this same side gig is doing grocery delivery on your own via one of the grocery delivery apps like Instacart. I see many people shopping for others every single day while I'm working. I've even asked a few if they make good money. Many of them said they make an hourly wage that's higher than what I make. If you want to try Instacart, shop at the same stores every time so you can quickly learn the layout. This will save you an immense amount of time. And when you're grabbing groceries for others, time is money!
3. Rover
I'm a dog lover, so when I found out about Rover.com, of course I had to try it out. Rover is a pet sitting app that allows pet parents to find quality pet care for their pups. As a care provider, I created a profile, picked the services I want to offer (overnight boarding and daycare), and set my prices. Pet parents that need to hire pet help use the app to connect with a care provider. All communication and payment are done through the app so it's secure.
I like Rover first and foremost because I like dogs, and I like having another dog here to play with my dog. I also like Rover because it's flexible. I set my availability on the app so it's totally based on when I want to watch a pup. The pay is not much, but I only watch 1 pup at a time. I know other people who regularly watch a few dogs at once, so obviously the more dogs you watch, the better money you'll make.
4. Blogging
I got hooked on blogs early on. I absolutely loved reading all the wonderful stuff people were putting online. When blogs started out, most were very personal, so reading them was like a window into the person's life, and some were fascinating. After a few years of reading other peoples' blogs, I decided to start my own travel site. And a few years after that I started my own pet site.
Blogging combines the best of creativity and tech, both things I like, so it's the perfect outlet for me. Plus, it can be very lucrative if you know what you're doing — but there's definitely a huge learning curve. And with blogging, you won't make money quickly. Experts say you've got to invest at least a couple of years before you make consistent money.
For me, it's more a labor of love. I've learned so many skills via blogging. It's been a game changer for me professionally and personally. If you want to try your hand at blogging, you will find a wealth of information online to get you started.
5. Freelance Writer
I love to write, so freelance writing is a natural fit for me. There is a big market for writers. With the vast amount of online content these days, companies need writers. To be successful, you should like to write and have a good command of the English language. Other than that, experience counts for more than a degree does.
I'd determine what you want to write about and then look for work in those markets. My professional background is in finance, so writing pieces related to personal finance made a lot of sense. I also love to travel, so sharing my experiences on TravelAwaits with other travelers my age who may enjoy the same type of experiences is absolutely perfect for me.
The content market is so huge that you can almost specialize in any niche and find work. To find clients, it's sometimes easier to start writing for personal blogs, then branch out into the larger sites, and then magazines and journals. Facebook groups for content writers are a great way to find blogs to write for. Or simply do a google search on "blogs that pay freelance writers." You can also set up a profile on Fiverr or Upwork to get your feet wet. You won't make much money but you will be able to build your writing portfolio, which is an important step in order to move on to bigger clients.