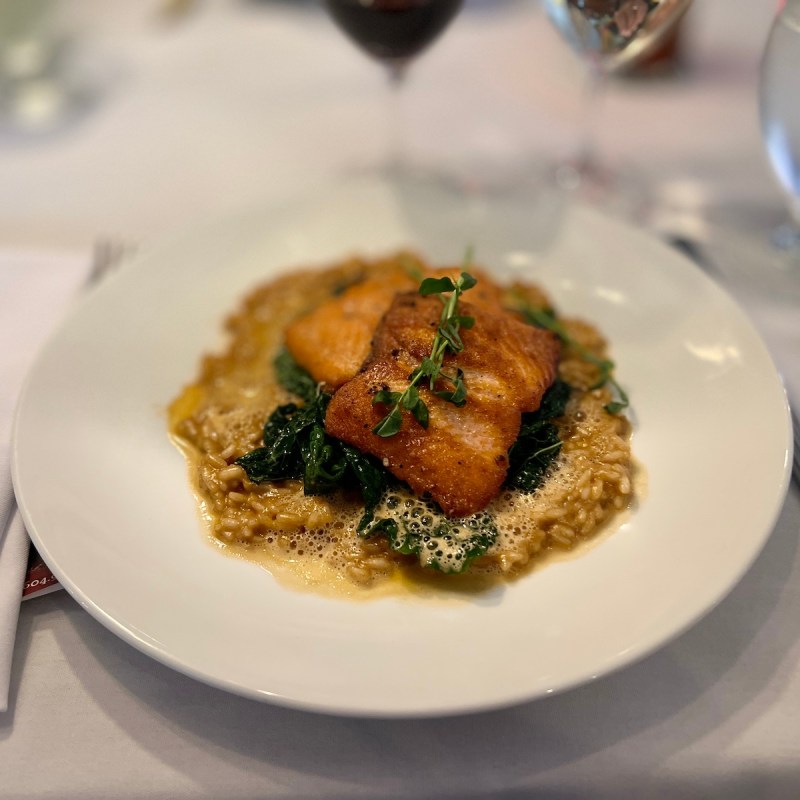 I visit Whistler, British Columbia, a few times a year and just love the food scene here. Every time I visit, it seems like there is something new to experience. You will find high-end dining as well as great take-out options. The après scene is just as popular in the summer as in the winter. After a busy day hiking and exploring the area, pop into a local eatery with outdoor seating to enjoy an adult beverage and some creative appetizers.
Whistler is located on the shared, traditional territories of the Skwxwú7mesh (Squamish) and Lil̓wat7úl (Lil'wat) Nations. It is important to celebrate their culture, history, and language.
Pro Tip: Many of the lodging options have kitchens. I stayed at the Blackcomb Spring Suites with a slope-side view. Whistler has great takeout options and the views from the balcony were perfect for al fresco dining.
Thank you to Tourism Whistler which hosted me on a press trip. Their website is a great resource to help you plan your trip to Whistler.
Pack A Picnic
With all the gorgeous natural areas around Whistler, you won't want to be inside at lunchtime. Here are a few places that offer some gourmet options for the perfect picnic.
1. Picnic Whistler
Amy Mac has turned her love of charcuterie and mountain views to create an upscale picnic experience through her business Picnic Whistler. Beautiful and tasty charcuterie boxes are chock full of local meats, cheeses, nuts, fruits, veggies, and dip. My husband and I shared the "small" box, which was anything but tiny. It easily serves two to four. We enjoyed it in Whistler and noshed on the leftovers waiting to cross the border back to the U.S. She also offers mini boxes which are great to pop in a backpack and each serves one.
2. Portobello
Located on the ground floor of the Fairmont Chateau Whistler, the Portobello Market offers some great options for a picnic. Known for its legendary made-to-order sandwiches, rotisserie chicken, pork ribs, and smoked brisket, it can be difficult to decide. The coffee bar has a delectable selection of pastries. The giant cookies are so tasty and a good fit for a picnic dessert. Make sure to check out the retail space which has a variety of home décor, kitchenware, and collectibles from local artists.
Craft Cocktails
There are two venues in Whistler that stand out for their craft cocktails, the Fairmont Chateau Whistler and the Four Seasons Resort Whistler. Both are in the Upper Village and worth a visit. Enjoying a cocktail is a great way to experience a high-end property without the expense of a stay. These are pricey cocktails but worth it for the premium ingredients and the ambiance of the locations.
3. The Mallard Lounge And Terrace At The Fairmont Chateau Whistler
The master mixologists at the Mallard Lounge and Terrace offer some wonderfully creative cocktails. Ingredients include house-infused spirits and even honey from the Fairmont Chateau Whistler bee program. Try the smoked old fashioned which is smoked tableside for an extravagant presentation.
4. The Braidwood Tavern At The Four Seasons Resort Whistler
Check out Summer Sunsets — A Taste of Mexico at the Braidwood Tavern. Enjoy a selection of Margaritas inspired by different regions in Mexico. Try these luscious cocktails crafted by Rocio, who hails from Mexico, and other bartenders at the Braidwood. I tried a couple, but the "Mex I Can" really stood out for me. Tres Generaciones Blanco Tequila, Cointreau, and a house-made celery and jalapeno shrub are melded together and garnished with celery shaves. I love how the glass was just salted on one side. It's the perfect summer cocktail — refreshing with a hint of spice — especially when experienced in the Braidwood courtyard with its pond and waterfall.
Pro Tip: Check out the darling ice cream servers at the little trailer on the courtyard which offers complimentary ice cream at certain times of the day.
Whistler Tasting Tours
Since 2008, experienced guides from Whistler Tasting Tours have taken guests on culinary tours of Whistler. The dining scene can be overwhelming in Whistler, and a tour is a great way to experience multiple restaurants. On my most recent visit, I took the Finer Things Dining Tour which explores four award-winning restaurants and a local chocolate shop. I also had the optional wine pairing and it was nice to walk around to the different venues between courses and learn a little of Whistler history.
5. Champagne Sabering At The Bearfoot Bistro
This was the highlight of the tour. We were escorted into a 15,000-bottle wine cellar and had a class on the history and technique of the old Napoleonic tradition of champagne sabering. One member of our group was selected to try a hand at it — pretty impressive. If you visit the Bearfoot Bistro and order a bottle of champagne you will have the opportunity to visit the wine cellar and enjoy this experience as well. We also enjoyed an amuse-bouche created by award-winning Chef Melissa Craig and a small pour of sparkling wine.
6. Hy's Steakhouse
Hy's Steakhouse was the appetizer stop where I had a tasty prime beef slider. Hy's is a Canadian chain restaurant that is more than 65 years old. With a speakeasy vibe, it is a special occasion place famed for Tableside Service. They offer a variety of classic dishes prepared tableside by specially trained servers. Try the Steak Diane, which is a filet of beef tenderloin flambéed with brandy, Dijon mustard, and fresh mushrooms.
7. Quattro
This is a difficult one for me to write about as my food was not great at Quattro. The three of us on the tour felt the same way. I think it was because it sat under the heat lamp too long, which is due to the nature of the tour. As you leave one destination, the guide calls so that food is ready when you arrive.
The service was fabulous, and both our server and the guide offered to replace our food with something else. The atmosphere at Quattro was elegant and refined. Serving a smoked old fashioned in a glass container with the smoke swirling around was a nice touch. The meals coming out of the kitchen looked so tasty. I will give it another try on my next visit to Whistler.
8. Rocky Mountain Chocolate Factory
Our tour stopped at the Rocky Mountain Chocolate Factory for an ice cream sample. The ice cream is very tasty here as are all the other treats that are made on-site. Their candy apples are amazing. A favorite among the large variety of options is the Grizzly Paw, a large chocolate, caramel, and nut concoction which resembles a grizzly's paw. Yummy!
9. FireRock Lounge
The last stop was the FireRock Lounge at the Weston. I have eaten here before and the food is fabulous, so my expectations were high. I was not disappointed when our server brought a substantial Artisan Cheese Plate and a British Columbian Ice Wine. It was so tasty, but we were so full that we packed it up to take home with us. I tried the ice wine, and it is a good pairing with the cheese.
10. Barn Nork Aharn Thai
I could write a whole article just on Barn Nork Aharn Thai. This place is a true treasure. Jatupom Nuttamarn and Chanidapom Sriwanta opened Barn Nork 5 years ago in Mount Currie, and it quickly became a cult favorite with locals. Judith Thompson joined as an owner and the general manager. She brings her hospitality experience, which has helped with the restaurant's relocation to Whistler in the Riverside Resort. To say this place is busy is an understatement. This is a divey type of place but is spotlessly clean with 75 percent of the space a kitchen and only four tables in the dining area. Most of their business is takeout. Barn Nork takes four reservations a night with the remaining tables on a first come basis. They open each evening at 4 p.m., but the takeout phone opens at 2 p.m.
From the time we sat down until the time we left, takeout orders were piled high on the counter with a steady line of guests picking up their orders. The whole process is amazing and very smoothly run. During my visit, I never saw anyone wait for an order. The reason it is so popular is the food. No shortcuts are taken, and everything is authentic family recipes. They take pride in sourcing the best ingredients.
With every bite, a sense of euphoria settled over me. The flavors melded perfectly together, and the quality of the ingredients was superb. I hesitantly ordered the prawn pad thai as I had not had the best experience with other Thai restaurants. I was amazed at the size and quality of the prawns — it truly enhanced the dish. There was such attention to detail with every dish. The egg noodle bowl/Ba Mee Tom Yum was such an interesting dish. The pork belly was juicy with a crispy edge, and the dish was just packed with ingredients including prawns, a soft-boiled egg, spicy tom yum sauce, and generously garnished with peanuts, green onion, cilantro, and a crispy wonton.
This is just a glimpse into the wonderful dining choices in Whistler. Visit Whistler.com for more suggestions, or browse these articles: