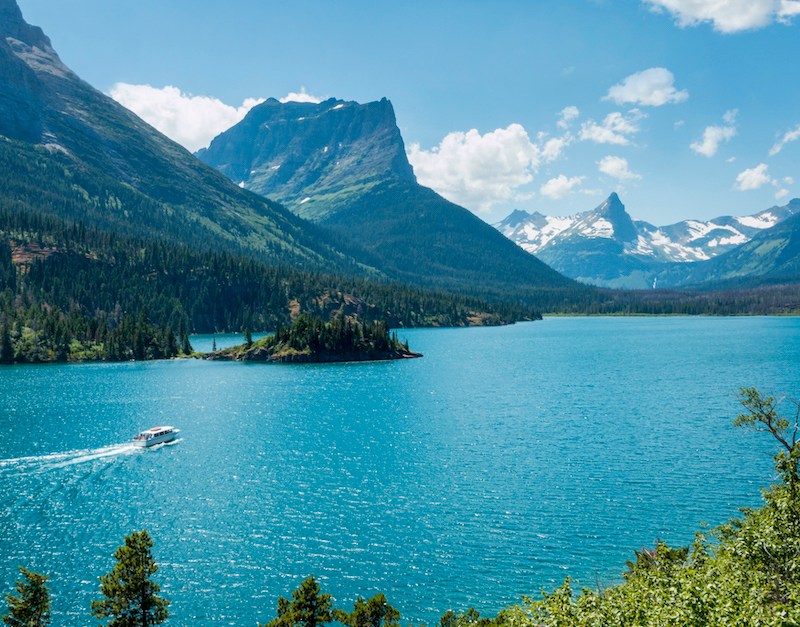 RVshare, the largest RV rental marketplace in the world, recently released the top destinations for RVshare travelers across the U.S. What do these destinations have in common? For starters, they are all parks. Whether nationally, state, or privately owned. That means outdoor adventure! From hiking and biking to fun on the water, these top destinations for campers all offer plenty of outdoor fun. Plus, they are all beautiful!
Here are the top destinations according to RVshare's Summer 2022 Trends For RVshare Travelers.
1. Grand Canyon National Park, Arizona
The Grand Canyon tops the list of destinations for RVshare travelers. Whether you prefer the solitude of the rustic North Rim or the South Rim's iconic views and countless tourist amenities, the Grand Canyon is perfect for everything from hiking to a romantic weekend getaway. Its astonishingly beautiful yet extraordinarily difficult rim-to-rim hike is a bucket list item for many.
2. Yosemite National Park, California
Spectacular granite cliffs, waterfalls and deep valleys, pristine lakes and rushing rivers, gorgeous meadows, giant sequoias, and vast wilderness areas make Yosemite National Park one of the most loved and visited national parks in the U.S. It is so popular that visitors must make reservations to enter the park during peak season (May 20-September 30). Whether you plan on hiking or not, check out these ranger tips for visiting Yosemite.
3. Orlando, Florida
Orlando is third on the list of top destinations for RVshare travelers thanks to Walt Disney World's Fort Wilderness Resort & Campground, which is located just north of Epcot in nearby Lake Buena Vista. Fort Wilderness combines the Magic Kingdom with the magic of the great outdoors, making it one of the top five campgrounds in the U.S. in 2020 and 2021.
Fort Wilderness plays host to one of the longest-running dinner shows in the United States. Now in its 48th year, the Hoop-Dee-Doo Musical Revue offers frontier-style fun for the whole family. Plus, the resort's 750 acres of pine and cypress forest offer outdoor activities such as horseback riding, canoeing, and archery.
Pro Tip: Rent a golf cart to get around the property.
4. Garner State Park, Texas
About 90 miles east of San Antonio, Garner State Park is nestled in the Texas Hill Country. It is a popular Texas state park for camping because it provides easy access to the Frio River, which runs through the park. Kids love tubing the 2.9-mile river. There are paddle boats, fishing, 16 miles of hiking trails, miniature golf, bicycles, canoes, and kayaks.
During the summer months, the pavilion serves as a dance floor for jukebox dances, a tradition that has lasted since the 1940s. Make reservations online for day use and camping.
5. Niagara Falls, New York
Butting up to 400 acres of verdant woodland, Niagara Falls is a top destination for RVshare travelers. Get an up-close-and-personal look at the falls on the iconic Maid of the Mist boat tour and go behind the falls on a tour of the Cave of the Winds.
6. Glacier National Park, Montana
Much of Montana's majestic Rocky Mountains are preserved as part of the million-acre Glacier National Park. In addition to peaks and valleys carved by glaciers, the park is home to turquoise-colored lakes and verdant, ancient forests.
The park boasts over 700 miles of hiking trails, but if you'd rather see the lovely landscapes, cascading waterfalls, and glaciers from the comfort of your car, Going-To-The-Sun Road connects East Glacier with West Glacier. Running through the middle of the park, the 50-mile road crosses the Continental Divide at Logan Pass. Read why TravelAwaits contributor Sara Broers says Glacier is a must-visit in an RV.
Pro Tip: Heavy winter snowfall and regular maintenance mean that the road is generally closed between mid-October and mid-June.
7. Ginnie Springs, Florida
Located near Gainesville in High Springs, Florida, Ginnie Springs Outdoors is a privately owned park that also made the list of top campgrounds in the U.S. in 2020 and 2021.
The park boasts 200 wooded acres, but its seven crystal-clear springs that stay at a perfect 72 degrees year-round are what make it so popular. Kayaking, canoeing, paddle boarding, tubing, swimming, and snorkeling are all suitable activities for the springs. An extensive underwater cave system attracts scuba divers as well.